Alfresco Eating Inspiration: Mediterranean Mackerel with a Tomato Panzanella Salad…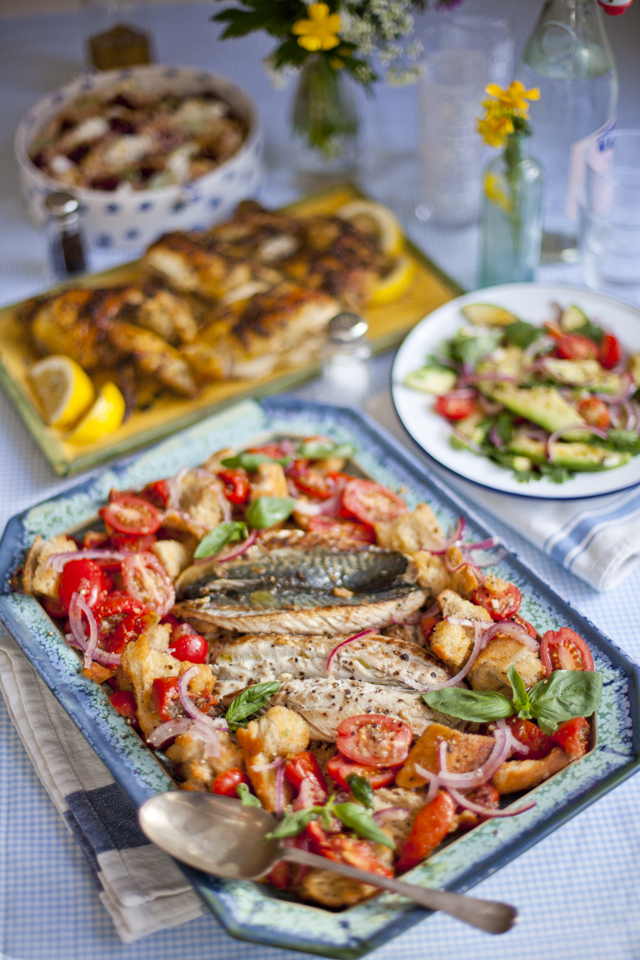 The Irish summer is well underway, and despite the rain-cloud dodging most of us are forced to do, we still tend to get a nice stretch of sun that shows our fine country in its most beautiful light. Which leads me quite nicely to the subject of al fresco eating. While the opportunities might be limited, when the sun eventually decides to shine an Irish summer can be magical.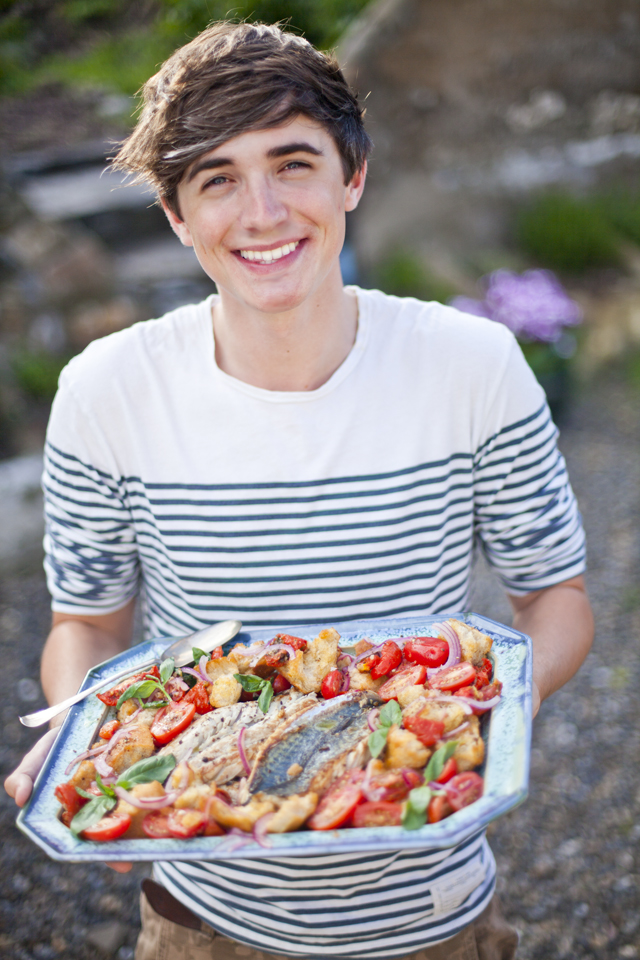 I love outdoor eating, and some of my favourite experiences come from holidays in Italy and the south of France, where they really do it right. It's about light, zingy and refreshing salads using fresh, in-season produce that still has enough bite to fill you up, combined with flame-grilled meat.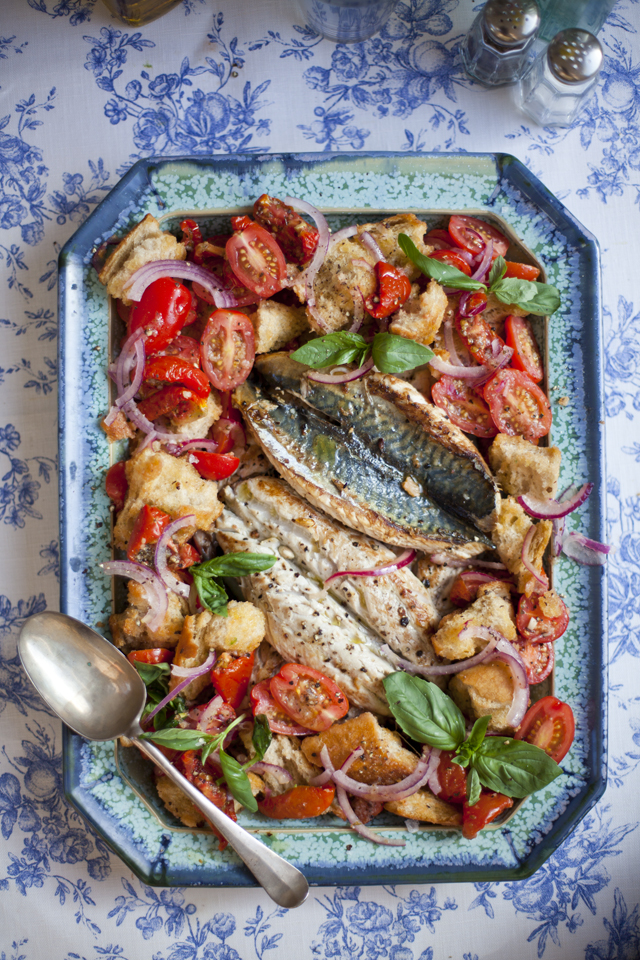 This week I'm going to be sharing some of my favourite summer recipes. Mackerel is my ultimate fish for the season because I grew up catching them with my grandad. I love to fry it or cook it on the barbecue with lots of Mediterranean flavours, such as lemon and oregano. I serve it with an Italian bread salad called panzanella, which is refreshing and a great way to show off the best of summer tomatoes.
There's lots of al fresco eating inspiration going on this week, so pull up a chair and tuck in!
Continue to the recipe for Mediterranean Mackerel with a Tomato Panzanella Salad…