Aromatic Duck Noodle Salad…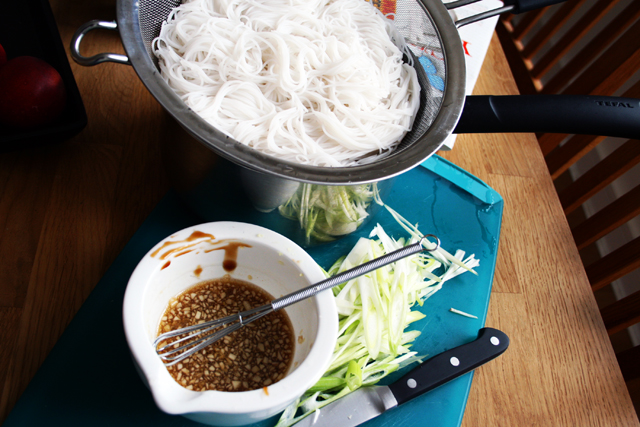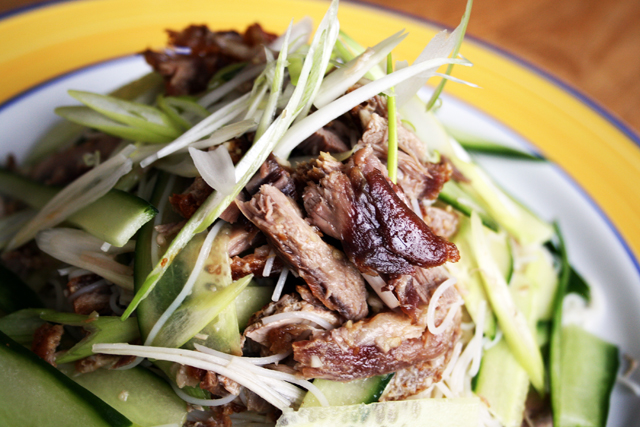 This is such a tasty, fragrant and fresh dish. I've had the idea for it for a while now and eventually got round to cooking it last night. The whole process took about 30 mins and was pretty hassle free. The duck is from Silverhill foods, it's a really great product, it's so handy to have in the freezer and is nice and crispy when cooked. I really dishes like this with strong flavours and wonderful textures.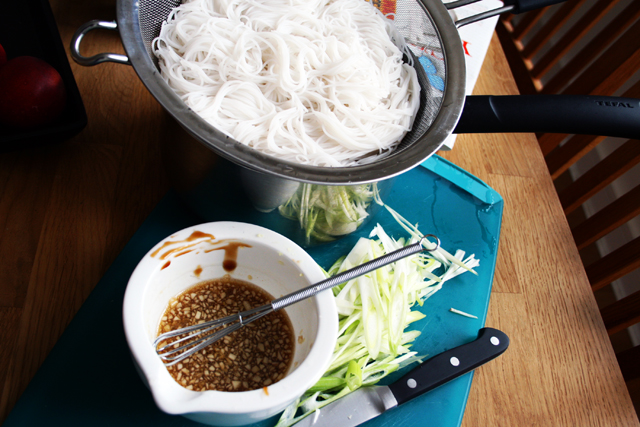 This recipe is a perfect example of experimentation in cookery. The dressing is something I whisked together using the Asian ingredients in my storecupboard, it was just a case of tasting and adding until it was just right. That's the way cooking should be, not meticulously following recipe's to the last word, but adding something here, adding something there till it tastes the way you want it!