×
Sign up for my free weekly newsletter!
For meal plans, cooking tips and new recipes...
Basic Pancake Recipe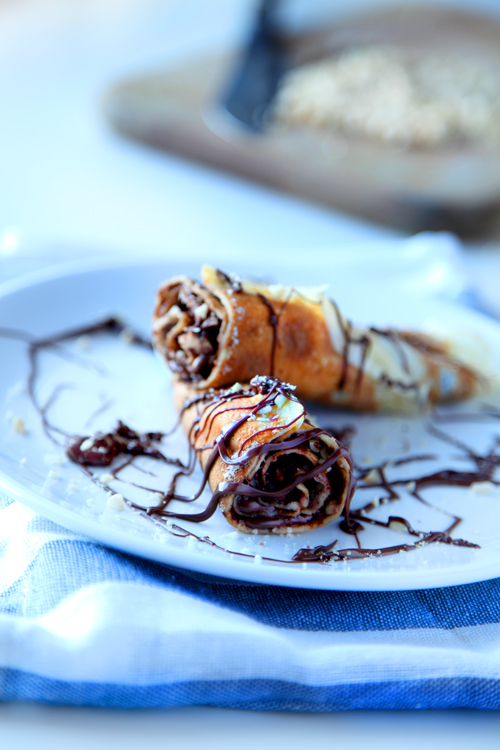 You can easily make this batter the night before to save time in the morning. Have a little melted butter in a bowl and some kitchen paper so you can wipe the pan before adding a ladle of the batter.
Makes 12-14 pancakes
110g of plain flour.
A pinch of salt.
2 large eggs.
200ml of milk.
75ml of water.
2 tablespoons of melted butter.
Sieve the flour into a large mixing bowl and with a spoon make a well in the center.  Break the eggs into the well and using a whisk slowly incorporate them with the flour.  Don't worry too much about lumps as they should disappear when you add the rest of the liquid.  Gradually add the milk and water until you have a light batter.
Heat a little butter in your frying pan over a hot heat, and add 2 tablespoons of melted butter to the batter, stir through to combine.  Add a ladle full of the batter to the hot pan and move from side to side until it evenly covers the surface of the pan.  Reduce the heat and cook for about a minute each side or until the batter begins to take a nice golden colour.  Feel free to try your hand at flipping half way through!
Serve straight away with your filling of choice, or try the classic filling of lemon juice and sugar.
You can cook all the batter off and save the pancakes for later.  Simply layer the crepes on top each other, cover with some cling film and store in the fridge.  They should heat up well in a microwave.