Belly's Gonna Get Ya…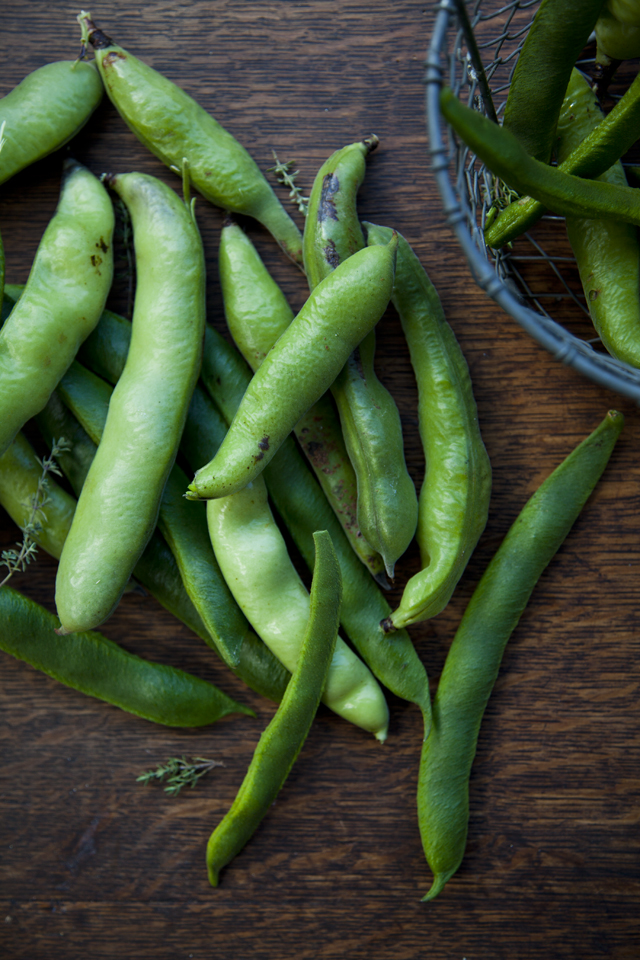 Due to poor planning on my part, I'm coming close to the end of my kitchen garden supply of vegetables this year. Only squash, Jerusalem artichokes and a few massive beetroot remain and by next month the peas and beans of summer will be a distant memory.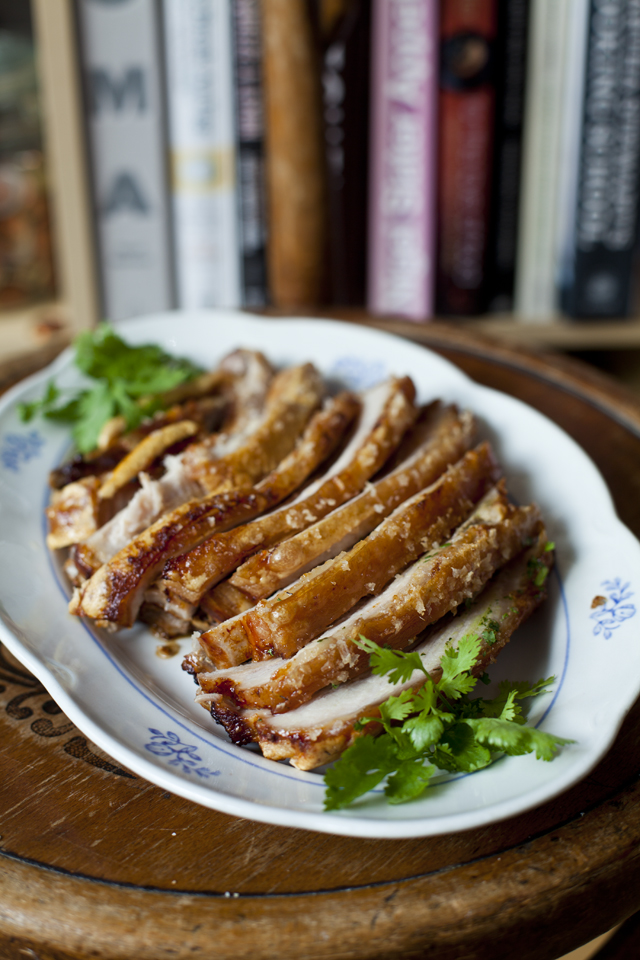 Last weekend I was on a mission to use up the green beans and runner beans which had thankfully grown up the teepees I'd built for them. I say thankfully because my neighbour said the garden was beginning to look like an Indian burial ground when the bare teepees first appeared.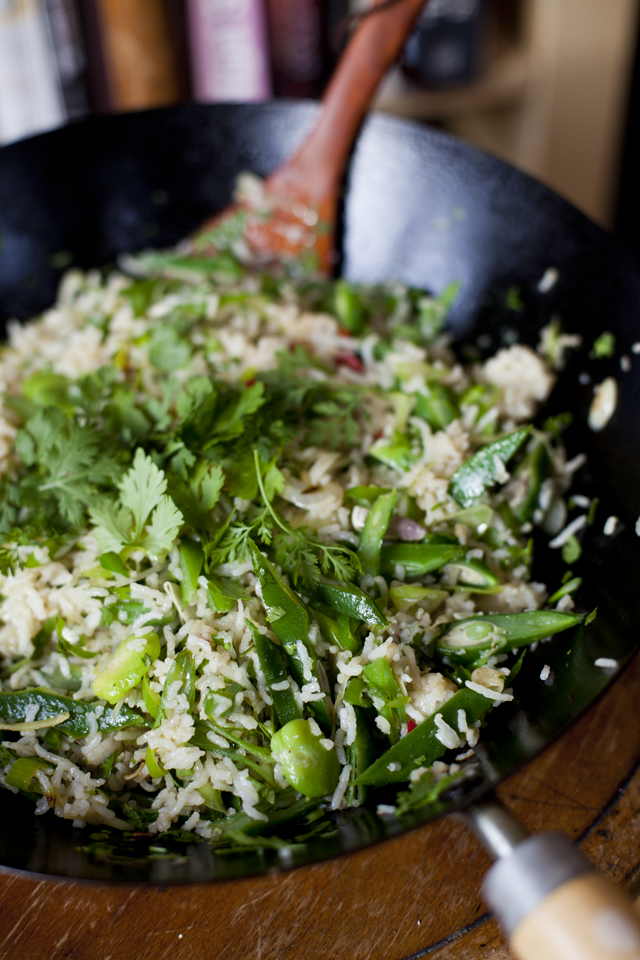 During the summer, Roisín Fallon from Fab Food Trails dropped in some pork belly from the pigs kept at the allotments close by. Not being able to use it straight away, I popped it in the freezer and finally the perfect occasion arrived last weekend.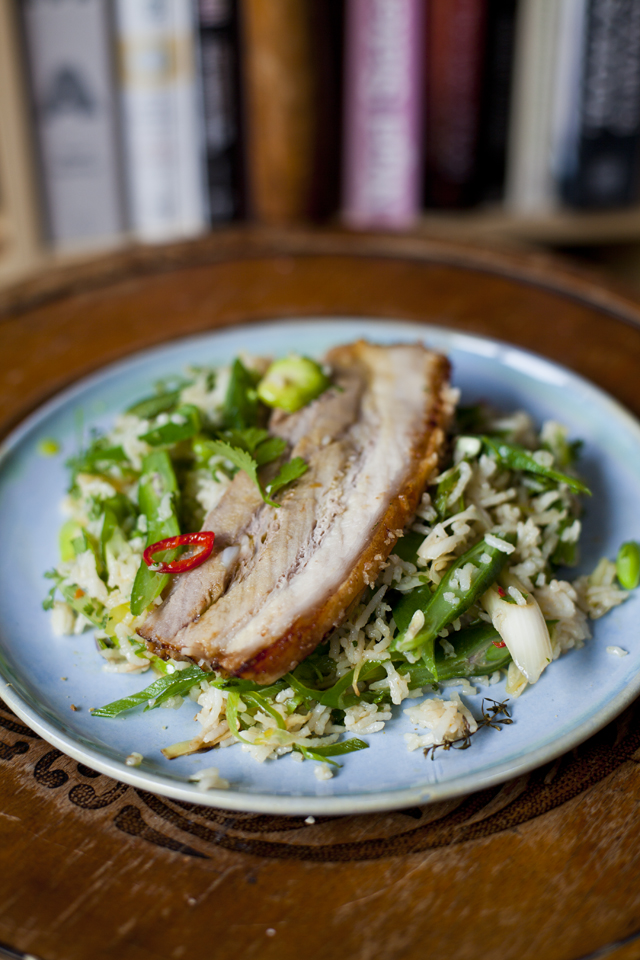 I cooked it until it was tender and crispy with sea salt and crushed Sichuan peppercorns and served it with Thai aromatic rice, dotted with greens from the garden and lots of fresh coriander.  It made a total treat of a Sunday lunch. Best of all I didn't have to go to far to get the ingredients.
Continue to the recipe for Crispy Pork Belly with Thai Fried Rice…