Bosch Shiny Red Hand Blender Competition!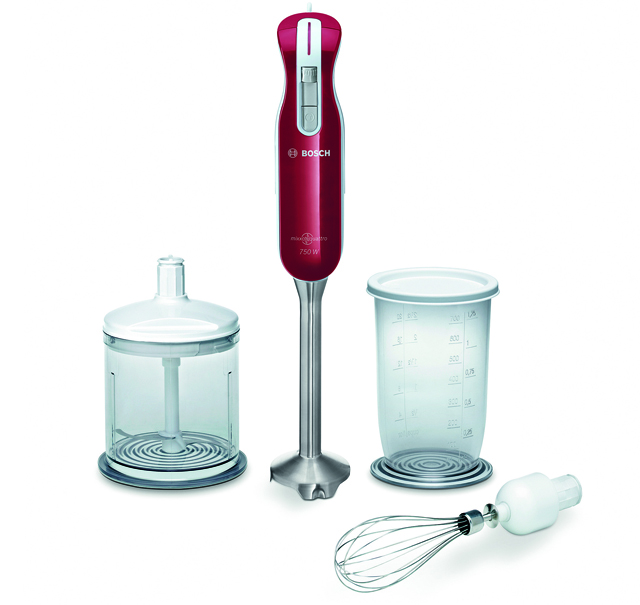 It's back by popular demand! A few months ago I had one of these babies up for grabs and it went down a storm! If you haven't got many kitchen gadgets to your name and you want to start small, a hand blender is one of the best ones to get yourself going. It was one of the first big kitchen buys I ever made and they really do make life so much easier. Being a more lightweight appliance I tend to use it more often than the big clunky ones that hide in my presses. I get a lot of use of mine for smoothies, blending soups, whipping cream and the mini chopper attachment is great to whizz up ingredients for meat marinades!
If you haven't got one well the good news is that the lovely folks at Bosch have been very generous and I have a very beautiful shiny red hand blender up for grabs right here on the website, on facebook and on twitter! Ooooh shiny! 🙂  You can head over to twitter and tell me @donalskehan what you would whizz up with your very own hand blender with the hashtag #shinyblender.  Or on facebook by commenting under the picture of the handblender!
To be in with a chance of winning on the blog, all you have to do is leave a comment below telling me what you would whizz up if you won!
Please note that by entering this competition, you will be signing up for the donalskehan.com newsletter, but if you don't wish to subscribe, please put "NS" after your answer. Entries will be selected at random and the competition will close on the 7th of June at 8pm. Only one entry per person please!
Good Luck!