Carving Pumpkins and Toasted Pumpkin Seeds…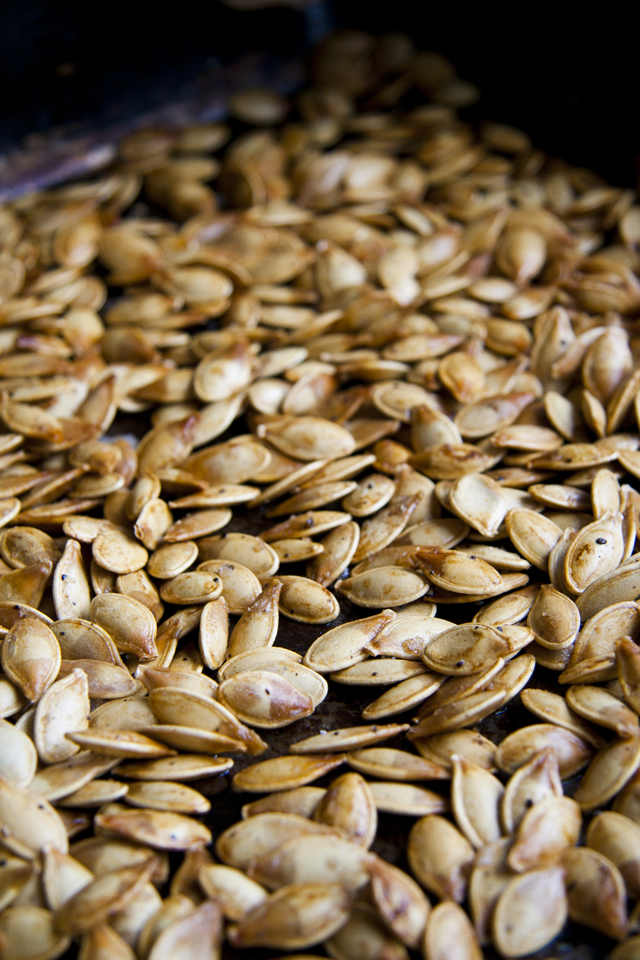 Who knew writing a book would actually take a bit of work! I've been meaning to post something over the last few weeks, but every spare minute has been focused on the writing and taking pictures for Good Mood Food. But more importantly I'm here and I have a recipe!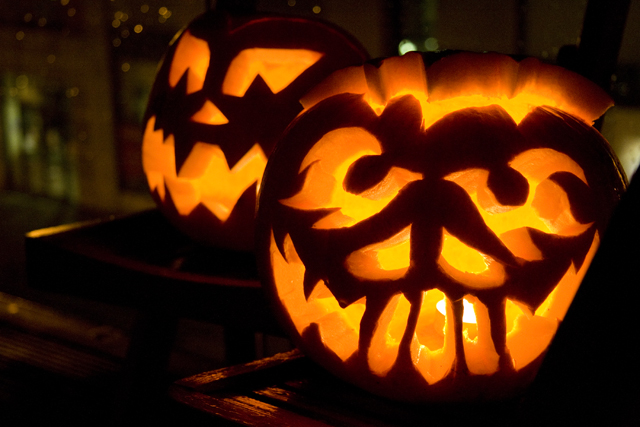 This is Sofie's very first Halloween, as they don't celebrate the night as much in Sweden. She was working late last year and was less than impressed when I tried to introduce her to the fun of the event by jumping out of the wardrobe with a mask on! With the big night landing on a friday this year, we're getting into the spirit of things and have been busy carving pumpkins. Sofie has named our two "The Dark Knight" and "Darth Wader" (I think she meant "Darth Vader", must be the Swedish pronounciation!).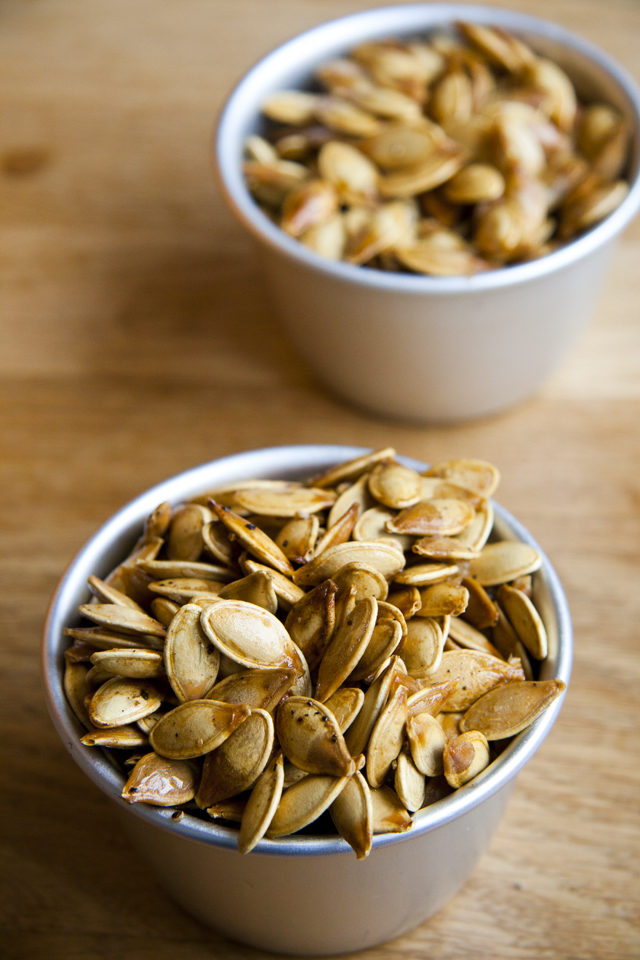 I had planned to post this recipe since the start of the month, so I'm glad I'm finally getting around to it. Just in the nick of time too! It's Halloween this Friday, so if you haven't got a pumpkin just yet, here's a great little snack you can put together with the reminants of the gutted vegetable.
Continue to the recipe for Nacha's Toasted Pumpkin Seeds…