Cherry Clafoutis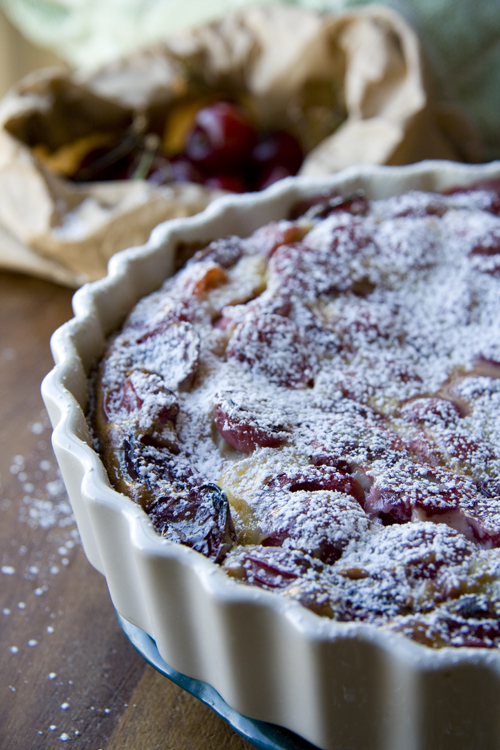 To be honest, even though I served this on a hot day, I think this dish would work better on colder one, as I find it's a little bit heavy for the summer sunshine. You can replace the fruit with whatever is in season so feel free to experiment!
Serves 4-5 people.
50g of flour.
3 eggs.
100g of sugar.
1 tablespoon of vanilla extract.
1/4 teaspoon of salt.
250ml of milk.
450g of stoned sweet cherries.
Icing sugar for decoration
Preheat the oven 190oC/Gas Mark 5.
Whisk the eggs with the sugar, vanilla extract and salt. When they are combined sift in the flour and whisk to combine.
When the mix is smooth, add the milk and whisk through to form a light batter.
Add half the batter to a floured and buttered dish then add the cherries, arranging them nicely in the dish.
Cover the cherries with the rest of the batter and place in the oven to bake for approximately 40 minutes or until the batter fluffs up and goes a nice light golden brown.
Sift a little icing sugar over the top and serve warm with some vanilla cream.