Crispy pork belly, lemon and poppyseed pancakes and simple summer suppers…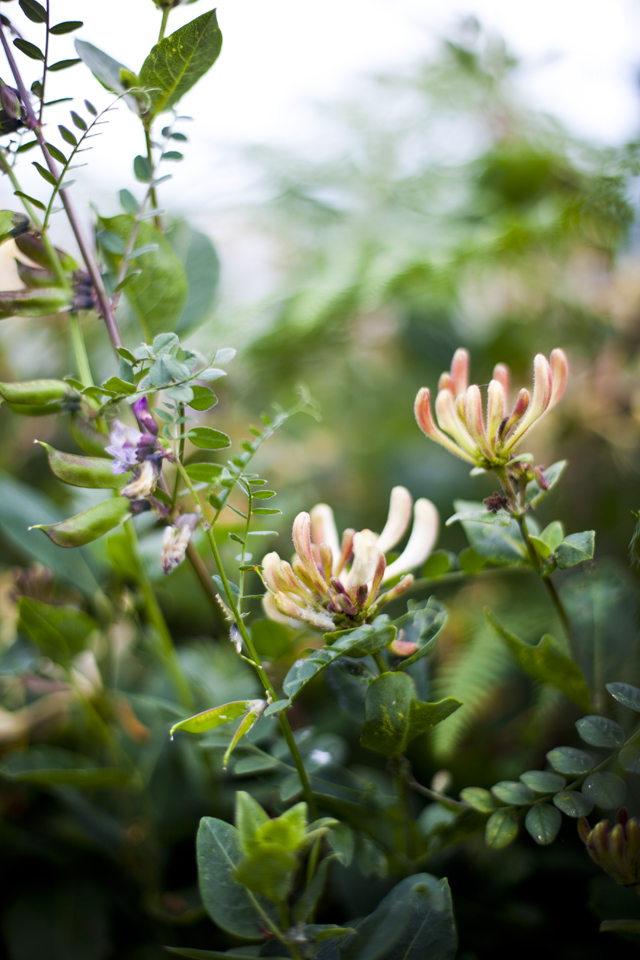 I've come to the conclusion that I am a better cook in the summer months. I know each season has it's own story but I am in love with summer. With my vegetable garden teeming with salad leaves, radishes, herbs and pea tendrils, I feel guilty not using what I have, which in turn forces me into the kitchen to make use of what I have. This vegetable growing has become a bit of an addiction and if you told me a few years ago that I would be sitting down captivated by Gardeners World and learning about the correct way of training beans, I would most likely have scoffed at the thought.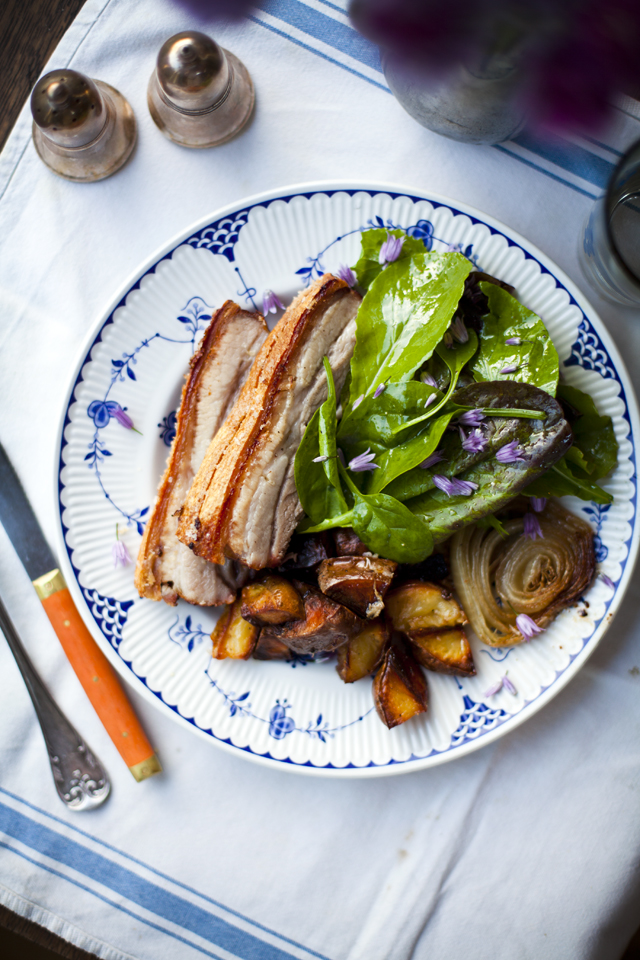 Not that I'm complaining though, I find it incredibly rewarding to be able to pick my own vegetables and see them grow. These last few months have been incredibly busy and despite the work I love spending time in the garden fixing things and watching as the peas climb and cabbages swell. When we first moved into our little cottage, the garden was completely overgrown and neglected. In the past few years it has really transformed into something special that gives us great enjoyment.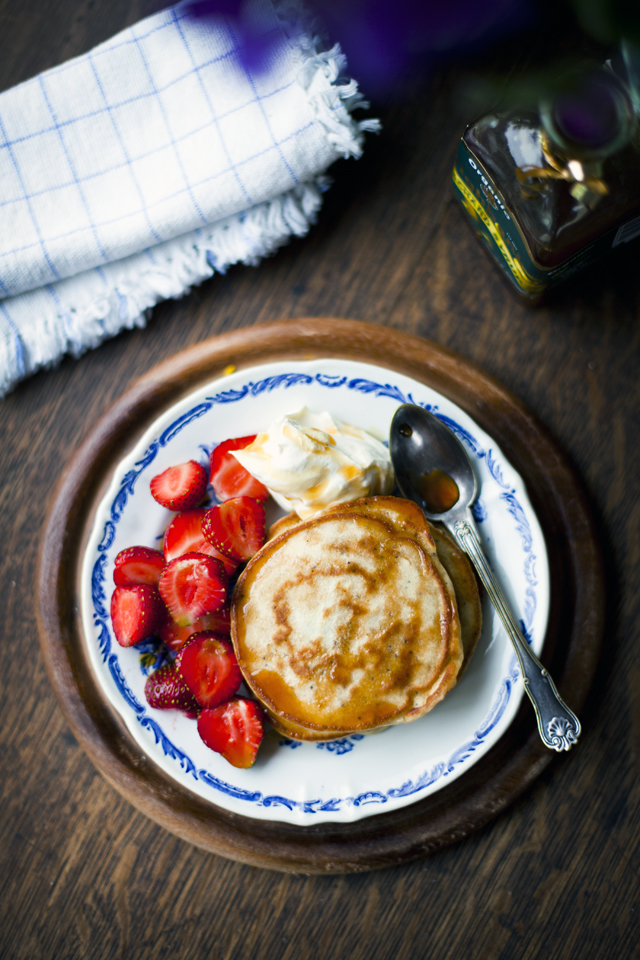 Living in an Irish village it's hard not become part of a community, I think despite the modern times, as a nation we are friendly by nature and can't help but comment on whats happening around us. When we first installed the empty raised vegetable beds, the neighbours joked about who I was planning to bury and then when I built teepees for the peas and beans to grow up I got a good slagging about the fact the garden was beginning to look like a scene from the blair witch project. It's part of Irish life and I love it.
Yes, these summer months are my favourite to cook in, meals cooked after long walks on the cliffs and forest nearby our house and filled with fresh ingredients and enjoyed in the last light of the day are where it's at. Suppers which emerge from ingredients I've had in the kitchen and garden have been on the menu lately, like the crispy pork belly with garden leaves and roast potatoes, made using pork belly from Ed Hick and a simple, sweet dessert of lemon and poppyseed pancakes with strawberries from the garden, drizzled with Highbank Orchard syrup and dolloped with Kilbeg Dairies Mascarpone Cheese. This is the sort of food I get most excited about cooking and with the summer stretched out before me, I can't wait for more.
– RECIPES –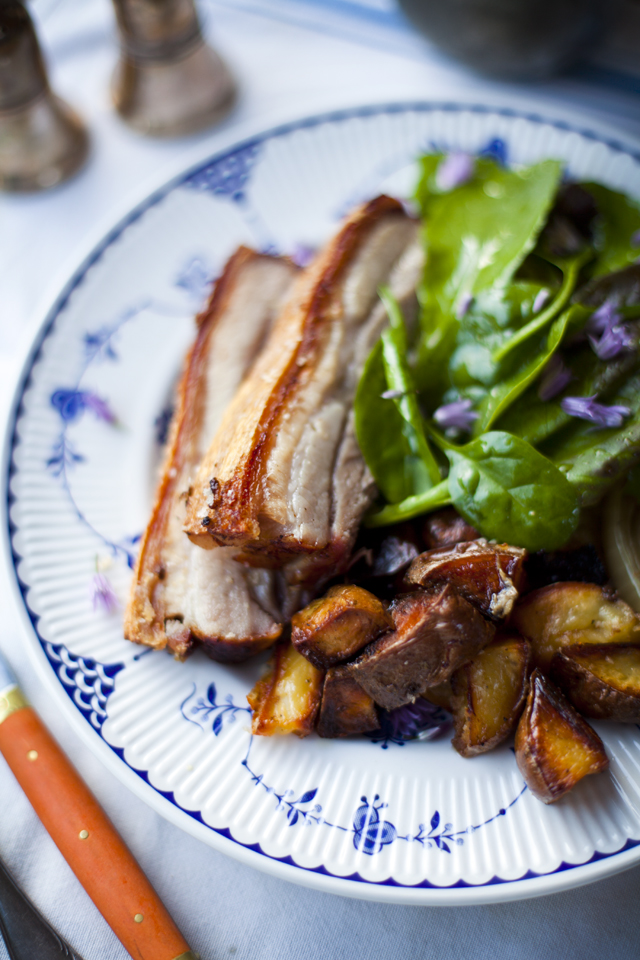 Crispy Pork Belly with Roast Potatoes and Salad Greens… {Recipe}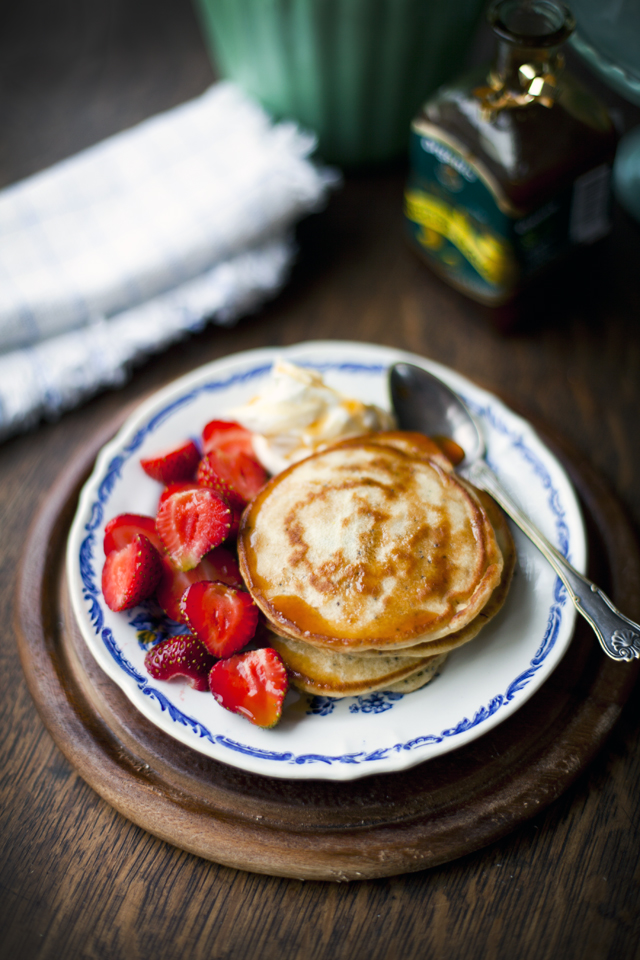 Lemon and Poppyseed Pancakes with Strawberries, Apple Syrup and Vanilla Mascarpone… {Recipe}