Feel Like A Fishy Friday?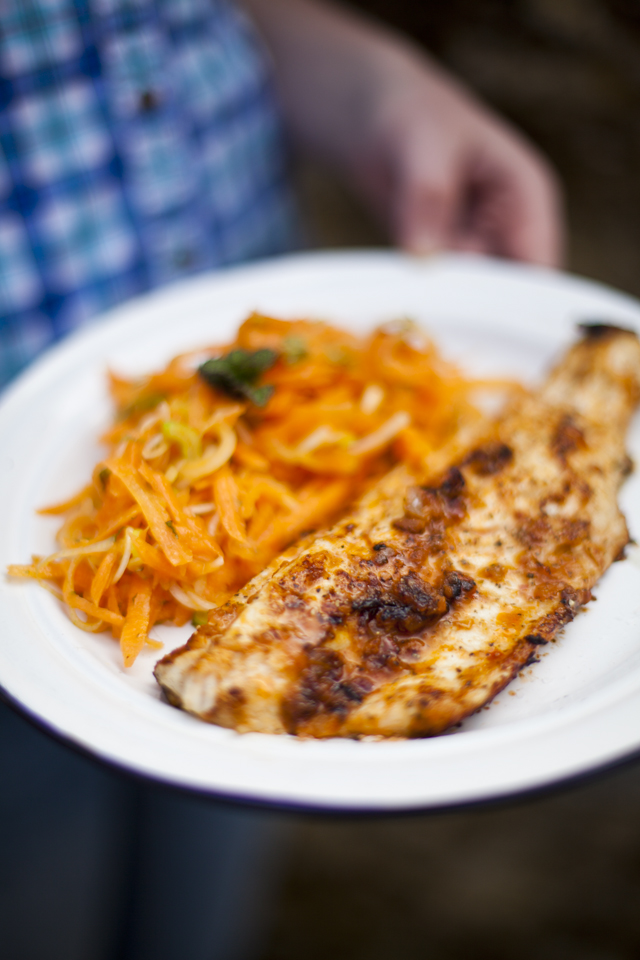 Things are going full steam at the moment with the book hitting shops the last few weeks, so am just about getting enough time to cook in the kitchen.  Quick meals are the order of the day, so I've been making sure the storecupboard is packed with lots of quick cheat ingredients.  If you haven't come across Harissa paste before it's a fantastic little north African ingredient made up of sweet and spicy elements which goes quite nicely with a lot of different ingredients.
It's main ingredients are bird's eye chilli peppers, ground with garlic, coriander and caraway seeds and loosened with a little olive oil.  You should be able to pick it up in the supermarket in jars, or there are lots of recipes online if you fancy blitzing up your own.  It goes really beautifully with fish and in the dressing for this little carrot salad.
Continue to the recipe for Harissa Fish with Carrot, Mint and Spring Onion Salad…