HomeCooked Newsletter | May 2013

Hi guys!
Welcome to May, sunnier skies, longer evenings and best of all lots of wonderful new season produce!
This month it's all go with the new series of Kitchen Hero: HomeCooked, we are continuing to film before the show starts June 11th on RTÉ One. We had a great week here in my own home kitchen cooking lots of baking recipes but it's also been so much fun to be out and about visiting festivals across Ireland.
The big news I've been waiting to tell you all, is that this month I'm launching my very own quarterly magazine online. It's called Feast: A Dinner Journal and is a celebration of seasonal food which I've been creating alongside some very talented people over the last few weeks. The first issue will be available online free for all on the 16th of May and you can sign up to be the first to recieve it here.
Kitchen Hero: Great Food For Less starts on Good Food Channel in the UK on Monday 13th of May with two back to back episodes at 7pm. I'll be taking part in a twitter takeover right after the show on Monday night, answering questions via the Good Food Channel twitter page.
This month make sure to check out Delicious Magazine for my lemon and blueberry slices and Good Food Magazine for my Chocolate Chip Ice Cream Sandwiches and recipes from the Kitchen Hero: Great Food For Less TV show. This weekend the Irish Independent are also featuring the recipes from the food shoot myself and Kate Packwood from the Wild Flour Bakery put together, so make sure to pick up a copy.
At the end of last month, I flew to London to shoot the cover for Kitchen Hero: HomeCooked which is due out later this year in October. I'll hopefully be able to share the finished cover in the next few weeks. I've just received the spreads with the fully designed version and I'm so excited to share it all with you!
There's lots in this month's newsletter to inspire you in the kitchen. Some of my favourite spring/summer recipes are included in my recipe roundup, there's a great selection of exciting new cookbooks on offer, two rather sweet baking blogs, details of the Kitchen Hero: HomeCooked filming schedule and links to the things making me most excited about food this month.
Happy cooking!
Donal x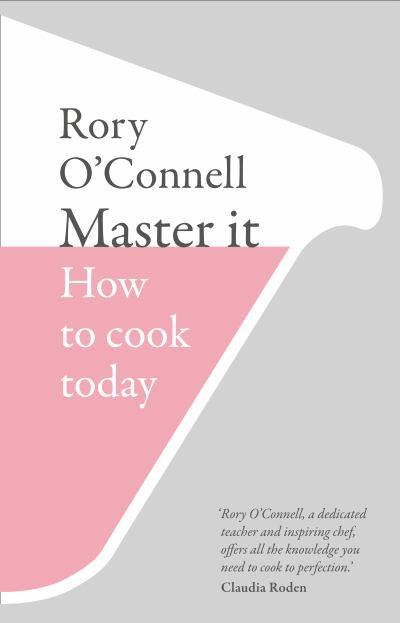 Master It- How to cook today
– Rory O'Connell
I first met Rory O'Connell, one of Ireland's most inspirational chefs and teacher at Ballymaloe Cookery School, backstage at a cookery demo he was giving in Dublin where he was carefully picking over bunches of beautiful herbs from his garden. It is this care and consideration he clearly takes with all elements of cooking which translates beautifully into the tome that is Master It: How to cook today, his first cookbook.
I particularly love the premise of this book, the focus is not solely on the recipes but more so on the method and details of cooking, something which often gets lost amongst our seemingly endless appetite for new and exciting recipes.
In each chapter Rory concentrates on a particular basic skill and includes a set of seasonal recipes to practice it year round. Anyone who has seen Rory in action will have seen his meticulous attention to details and this is beautifully communicated through his passionate writing and recipes. A timeless cookbook for any good cook.
The Guilt Free Gourmet
– Jordan & Jessica Bourke
Brother and sister duo, Jordan a trained chef and Jessica Bourke a nutrionist have devised the perfect cookbook for those who like to have their cake and eat it without the guilt. In The Guilt Free Gourmet the recipes offer naturally healthy alternatives to dairy, processed wheat and sugar and prove that indulgent food can also have it's health benifits.
Jordan is a chef in London (formerly of the Michelin star Petersham Nurseries restaurant) and Jessica is a leading nutritional therapist, and together they have created a tempting collection of recipes paired with nutritional information explaining the benefits of certain ingredients.
The theory is that the combination of these recipes and nutritional information will help you to lose weight, feel great and improve your energy. Jordan will be giving a Guilt Free Gourmet demonstration in Donnybrook Fair in Dublin on the 8th of June.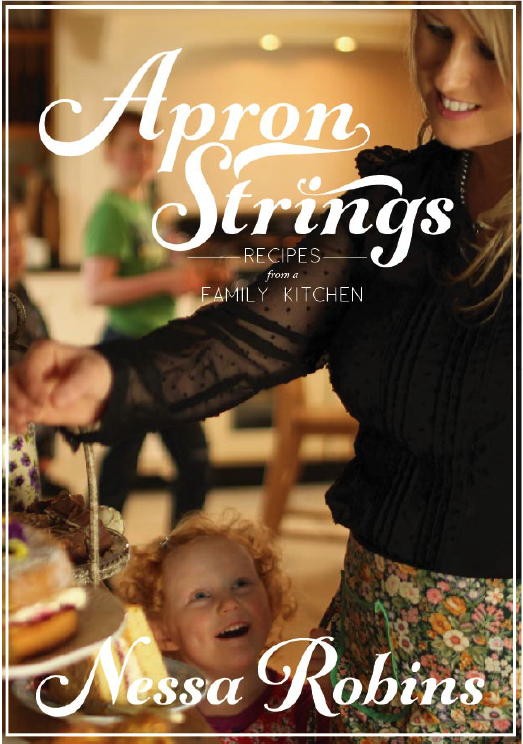 Apron Strings- Recipes from a family kitchen
– Nessa Robins
I was very excited when I first heard fellow Irish food blogger Nessa Robins was going to be writing a cook book with the guidance of my former book editor Eoin Purcell. It was Eoin who encouraged me to write my first cookbook Good Mood Food.
Nessa's food blog where she shares recipes and stories from her family kitchen has gone from strength to strength, winning awards and being featured in mainstream media and now, she has produced a truly personal cookbook from the heart of her family home.
In each chapter, Nessa, a nurse and mother of four, tackles the everyday cooking situations most families are faced with.
Her book filled with a collection of delicious recipes will ensure, like most good cookbooks, this one will be covered in splatters and thumb marks. The perfect cookbook for any busy family.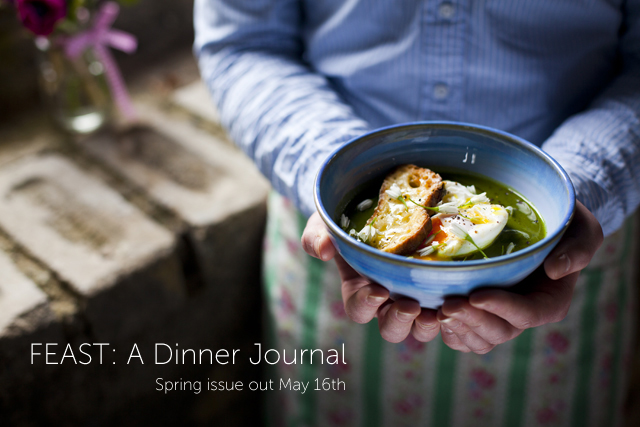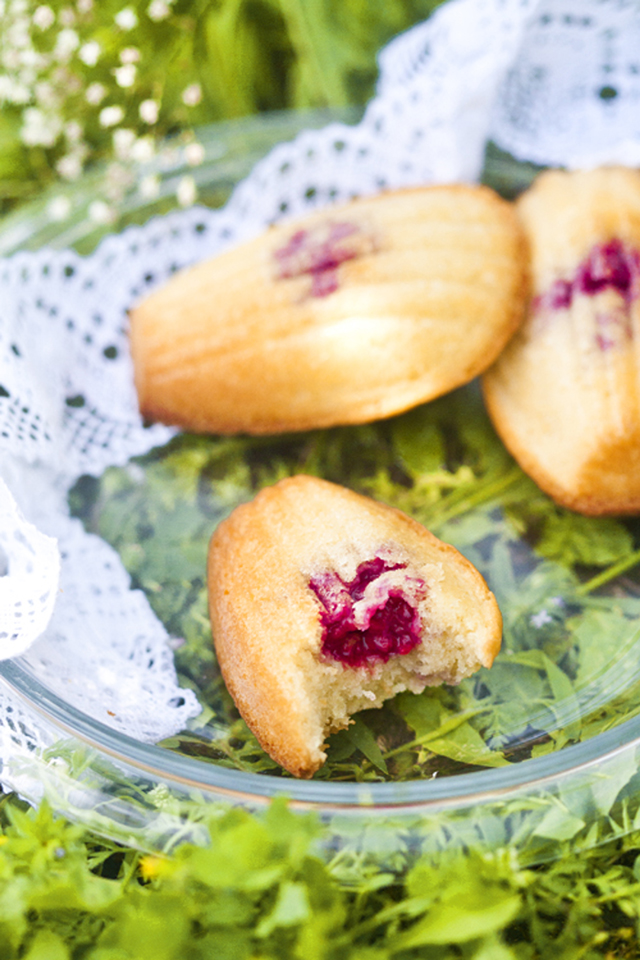 Comme Une Lait Fraise http://www.likeastrawberrymilk.com/
I've been following the ever fabulous Fanny, since her days blogging at her first food blog, Food Beam. A trained pastry chef, Fanny is based in London and updates her blog with dreamy photos and illustrations of sweet treats and adventurous baking. Having grown up on the French rivera and trained in Paris, she now works in one of London's most talked about restaurants, I'm still not sure which one though, maybe she'll tell me one of these days. While you might get swept away by her sweet drawings, recipes like Chocolate Self Saucing Cake and Custard Filled Cornbread will find you either eyeing up the baking cupboard or halfway through a tub of chocolate ice cream. Go now and dive into her deliciousness…
Must try recipe: Madeleines aux framboises…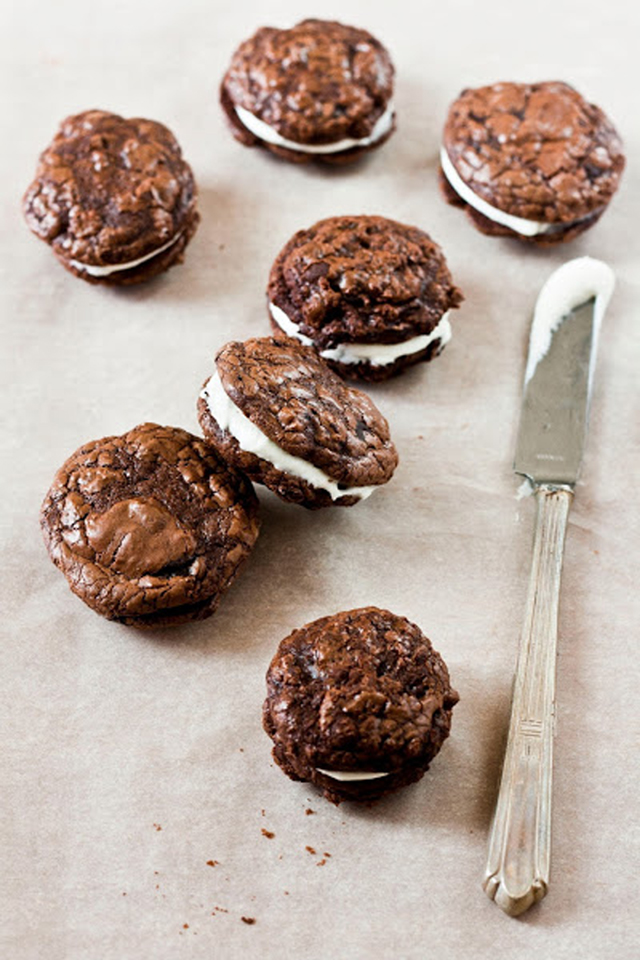 Hummingbird High http://www.hummingbirdhigh.com/
After a visit to London's famous Hummingbird Bakery, food blogger Michelle realised she had just eaten the best cupcake in her life. It was that sweet experience that prompted her to start her food blog. She posts about the delectable deserts, cakes and sweet treats she bakes as she cooks through recipes from the Hummingbird Bakery cook book and other tasty sources of inspiration. Her recipe index reads like my dream baking day with drool worthy titles like Lemon Cupcakes with Hibiscus Cream Cheese Frosting, Cracked Ginger-Molasses Cookies and Orange Scented Cake Donuts with a Milky Earl Grey Tea Glaze. From the confidence her baking quest has brought her, Michelle has now begun to develop her own recipes, which I can only imagine will be equally special.
Must try recipe: Brownies and cream sandwiches…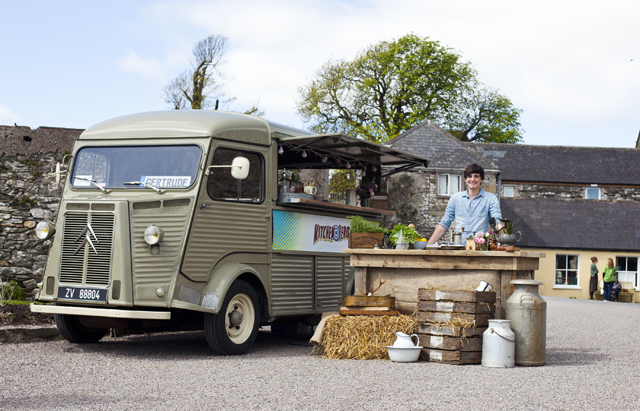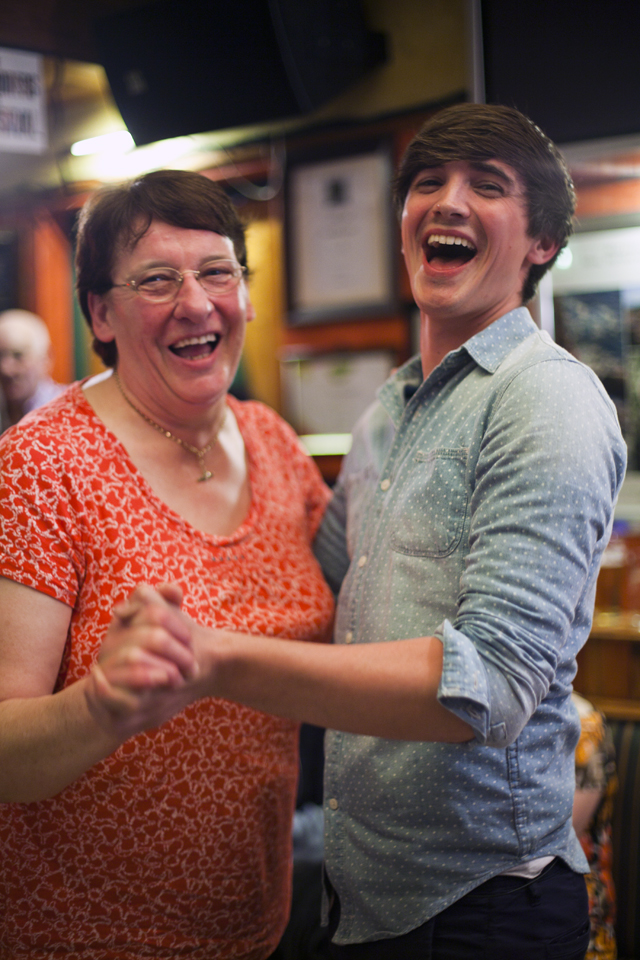 The Kitchen Hero: HomeCooked van "Gertrude" is on the road all this month and so far we've already visited Ballymaloe Litfest in Cork, Riverfest in Limerick and the Portmagee Set Dancing Festival in Kerry. We'll be hitting up a few more festivals before the TV series begins in June, we'll be at Sheridan's Food Festival in Carnaross on the 26th of May and if you stay tuned to my facebook and twitter I'll keep you posted on the latest additions.
It's been so much fun to get out of the kitchen and meet people at the different festivals and I've thoroughly been enjoying setting up our little set at each destination. Cathy from Little Piggy Hire is a props genius and has been making our table display so beautiful that people no longer want pictures with me but instead want to just photograph the van, don't worry I don't take it personally, she's a beaut!
My aim with this TV series is to show people, really simple home cooking recipes, with exciting ingredients to get them into the kitchen, cooking. It has been so rewarding, to see people trying the food I've been cooking at the festivals, and I hope that when the TV series starts airing, it will encourage everyone to get cooking! We've still got another month to go but the show will start airing the 11th of June on RTÉ One.
There's quite a few things occupying my food brain at the moment, the following are some of the people, things, websites and more that are keeping me excited this month:
– One of my favorite ways of collecting delicious recipes online is through Pinterest, my food board is getting bigger and bigger and there are so many delicious looking things to try…
– I came across the lads from Sorted Food through Jamie Oliver's Food Tube, they make brilliant videos with recipes and lots of fun and are well worth checking out…
– I am a little addicted to Glenilin Farm Rhubarb Yoghurt pots, they come in mini glass milks churns and are truly delicious…
– I finally got to visit The Fumbally in Dublin earlier this month after hearing so many great things about it, I had a delicious beetroot, goats cheese and walnut pesto sandwich, I'l be back for more…
– One of the very inspiring people I met at Ballymaloe LitFest last weekend was Claire Ptak, whose beautiful London bakery, Violet, is high on my agenda for a visit next time I'm there…
– The Saveur Food Blog Awards too place recently but the list of nominees is a fantastic resource for finding exciting new blogs to drool over…