It's About Flipping Time!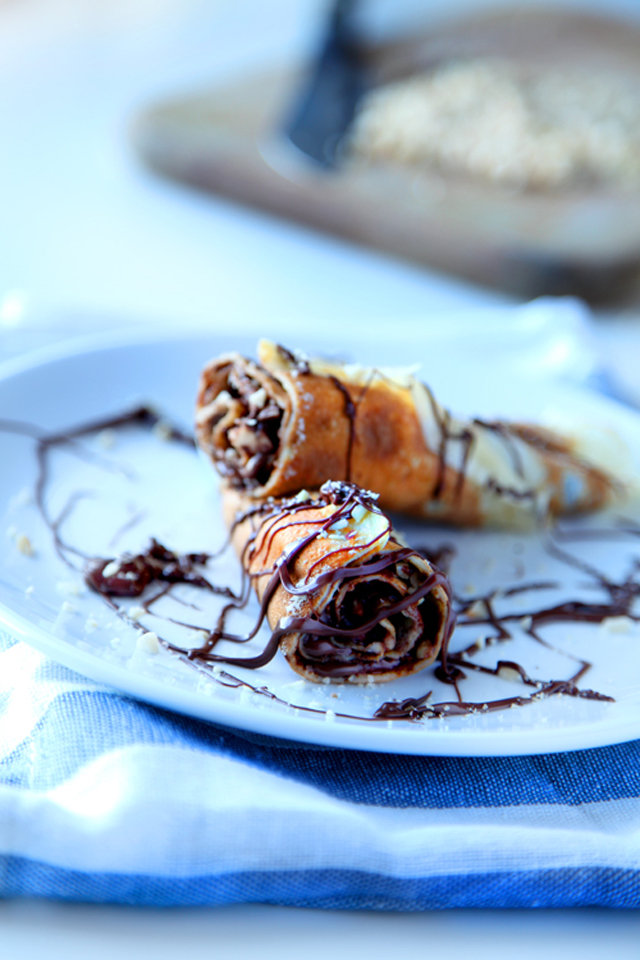 One of the first things I ever learned to make was pancakes for Pancake Tuesday. I can't remember what age I was but I do remember being told the day before and not being able to sleep at the thought of flipping my very first pancake! I sat on the kitchen counter as my mom assembled the ingredients, armed with a splattered and stained copy of Delia Smith's Complete Cookery Course. A basic pancake batter is quite easy to make but when I was younger I truly believed it was the most amazing thing I'd ever seen.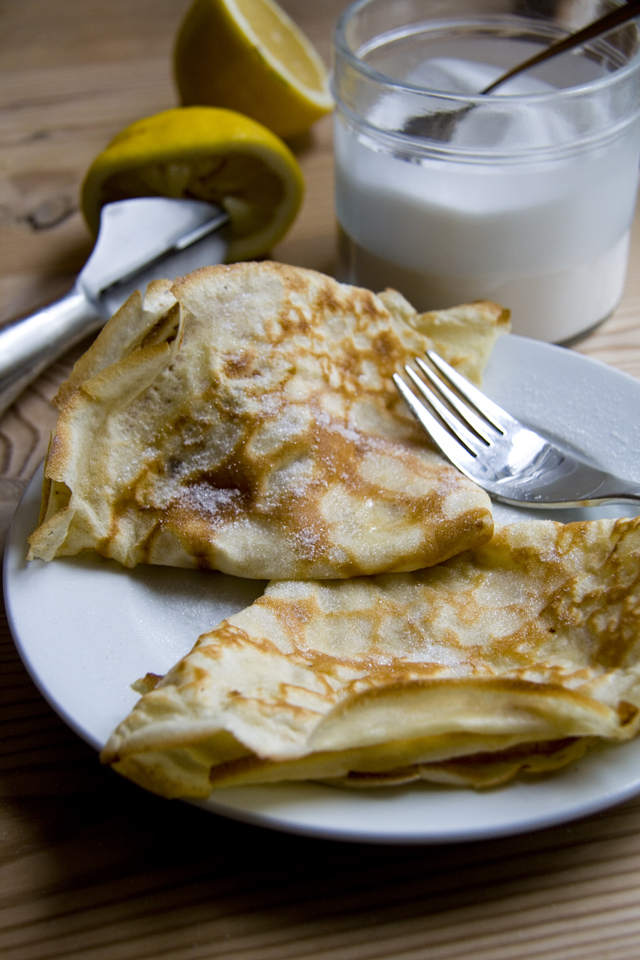 A light and delicate frying pan with low edges, carted home from Paris, was thrown on the stove top with a loud clang and the gas lit beneath it. While the pan was heating up my mom told me that the first pancake is always a disaster. Sure enough, the first one that hit the pan turned out to be a mess, but rolled up with a little lemon juice and sugar it was the cook's treat! When it came to flipping my first pancake, I threw it up into the air as high and as hard as I could and closed my eyes.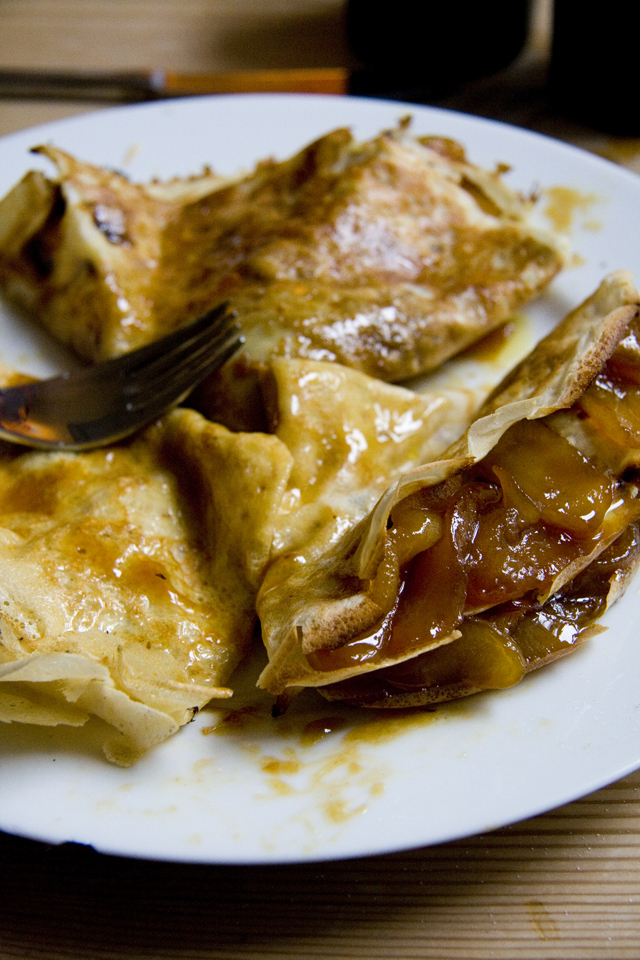 The pan slipped from my hands and followed the pancake towards the ceiling, breaking one of the lights and causing everyone to jump! Not the best start really, but after the mess was cleaned up it only took about three more tries before I had down to a fine art! For me, classic pancakes have to be served with lemon and sugar and eaten as soon as they come off the pan, I also love them with nutella and chopped hazelnuts, but if you're serving them as a dessert, try adding some caramel apple to them and folding them up in quarters, with a dollop of ice cream on top!
Continue to the recipe for basic pancakes…