×
Sign up for my free weekly newsletter!
For meal plans, cooking tips and new recipes...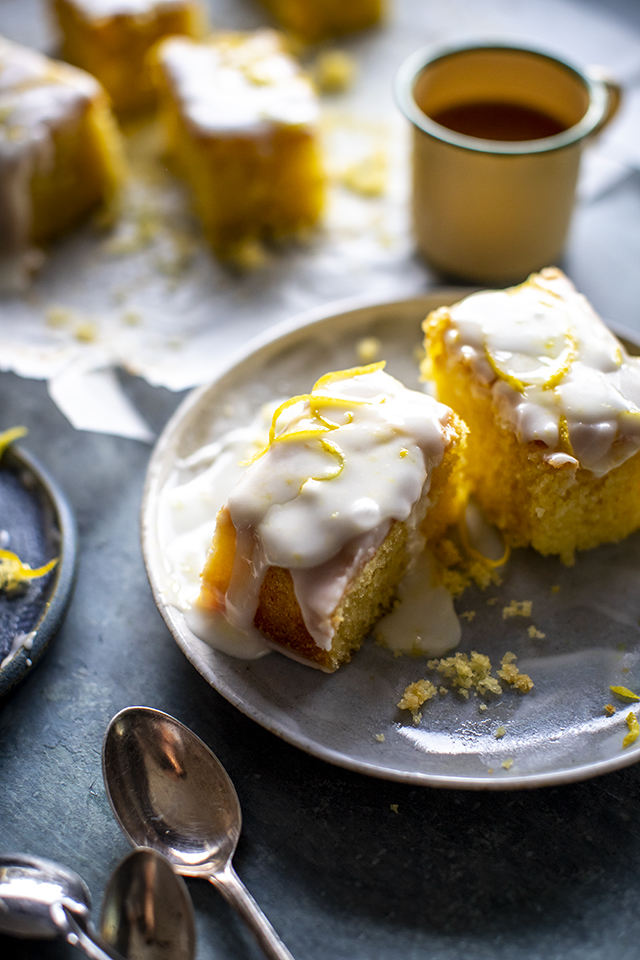 Auntie Erica's Lemon Squares
December 02
My  Auntie Erica's Lemon Squares  are the perfect accompaniment to a nice cup of tea. If you aren't too keen on baking, this all in one recipe makes things very simple and should leave you with fairly impressive results.
50 mins
Serves 12
Method
Pre-heat the oven to 160°C/fan 140c. Grease and line a 20cm square baking tin with parchment paper.
Place all the dry ingredients in a large bowl and make a well with the back of a spoon. Add the eggs, butter, milk and zest and beat with a hand mixer until well combined for about two minutes.
Pour the mixture into the lined tin, place in the oven on the middle rack and cook for 35-40 minutes until golden brown on top and risen. Turn out onto a wire rack and allow to cool completely before icing.
Whisk together the icing sugar and lemon zest with enough of the juice to make a thick drizzle and spread over the top of the cooled lemon cake. Allow to set then slice into rectangular pieces.
If you make this recipe, be sure to tag your photo
#DonalSkehan