×
Sign up for my free weekly newsletter!
For meal plans, cooking tips and new recipes...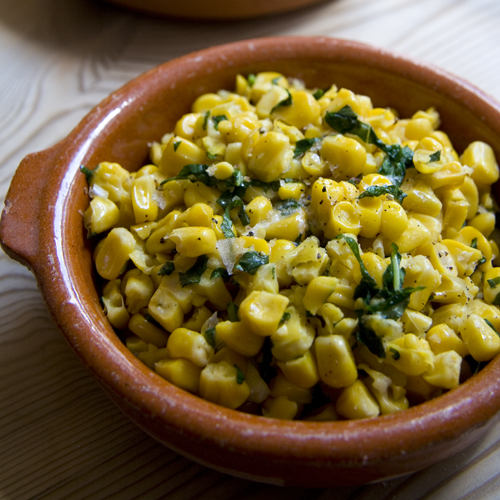 Basil and Sweetcorn
March 11
I picked this recipe up while staying with my lovely Auntie Annie in Florida, and it's a real discovery! The combination of Basil and sweetcorn works together to create a really interesting taste and a perfect side dish to grilled meat or chicken. The recipe itself is fairly straight forward but this one is definitely worth trying.
30 mins
Serves 4
Method
In a large bowl, slice the the corn off the cob- if your using fresh, don't bother straining any of the excess juice that comes out, it all adds to the flavour.
Chop the Basil roughly and put to the side.
Place a sauce pan over a medium heat and add the butter until melted.
Add the corn, toss, and then add the basil, keep the mixture moving by stirring for about 3 Minutes.
Season with the Salt and Pepper and serve piping hot!
If you make this recipe, be sure to tag your photo
#DonalSkehan