×
Sign up for my free weekly newsletter!
For meal plans, cooking tips and new recipes...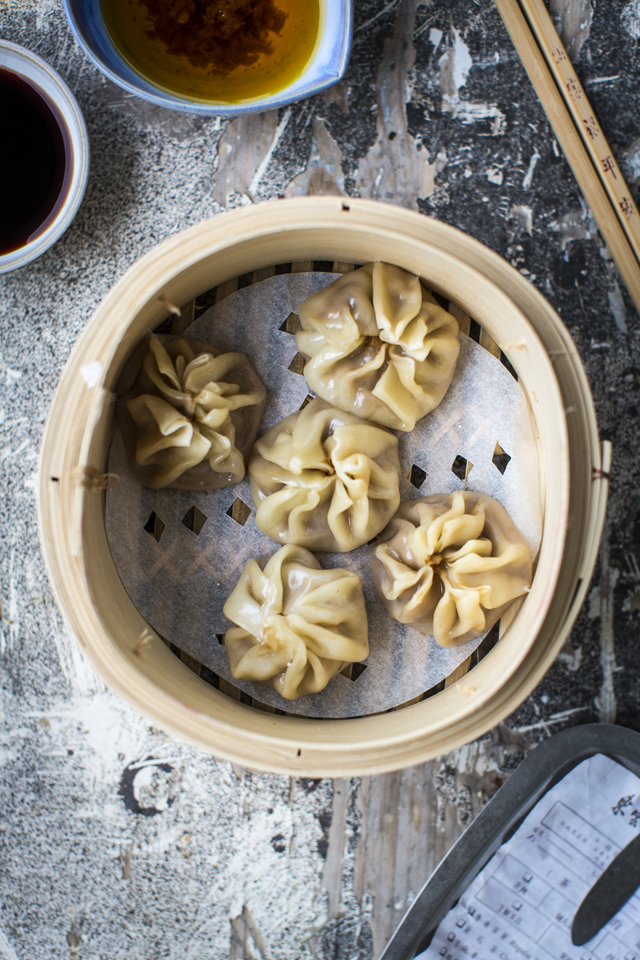 Pork Dim Sum
July 25
While I'm convinced you can never really recreate the lightness of dim sum dumplings at home, this simplified method does allow you to come close to the real thing. Wonton wrappers can be found in freezers in Asian stores.
30 mins
Serves 6
Method
Combine the the pork, ground prawns, soy sauce, rice wine, sesame oil, sugar, egg white and cornflour in a bowl. Fill another bowl full of cold water.
Place one dumpling skin in the palm of your hand and spread about one teaspoon of the meat mixture in the centre of the skin. Make sure you leave at least 1-2cm of the skin uncovered by the meat mixture.
Using your finger, dab a little water all the way around the skin, then fold it over to meet the other side. Now use one hand to feed the skin towards the other, which will press the sides together little by little until the dumpling is formed.
Repeat with the rest of the filling. Pour approximately 150ml of water into a wok and bring to the boil. Pierce a disc of parchment paper and place in the bottom of a bamboo steamer and pop in your dumplings. This will stop them sticking to the bottom.
Cover the steamer and place in the wok, and cook for 8-10 minutes until the skins have turned white and almost translucent. Serve straight away with a little soy sauce for dipping.
If you make this recipe, be sure to tag your photo
#DonalSkehan