Santa Claus Is Coming To Town! You Better Get Baking!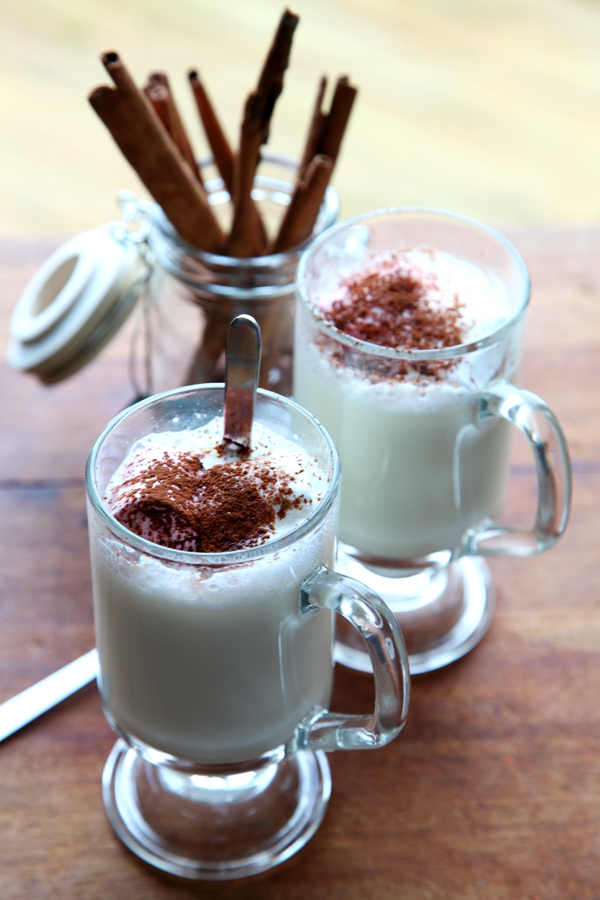 A few weeks ago, Howth village got an extra special visit from the big man, Santa Claus who arrived in style by horse and cart, accompanied by a group of pipers to switch on the Christmas lights!  The event is organised by Joe who own's The Country Market and has been running for the last 10 years.  It's a super little event that get's everyone full of Christmas spirit.  I hope you are well and truly ready for Christmas now and if you aren't too busy preparing the Christmas dinner, I have lots of great Christmas baking recipes which all make the perfect little snack to leave out for the fella in the red suit!
Before you get started I do recommend you get something nice, warm and festive into you, to get yourself and any little helpers you might have into festive mode!  This tasty white hot chocolate is deliciously creamy and served with a melting, gooey marshmallows will have you walking in a winter wonderland in no time…
Recipe for Yummy White Hot Chocolate!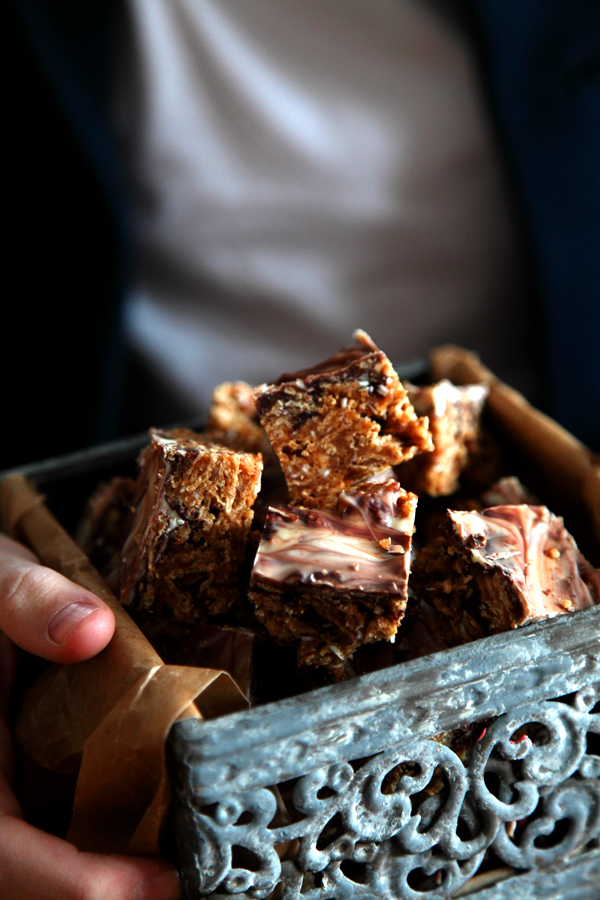 If your baking skills aren't up to much but you can manage to get a few rice crispy buns in the fridge well these Peanut Snicker Squares are the more sophisticated step up from those old childhood favourites.  You make a gloopy, syrupy, sweet and smooth peanut mix and stir through some Special K flakes and turn out into a flat baking tray, just before popping in the fridge to set, you add a think layer of the best quality chocolate you can lay your hands on and when they are ready, cut into generous squares!  DELISH and an absolute must try recipe!
Recipe for Peanut Butter Snicker Squares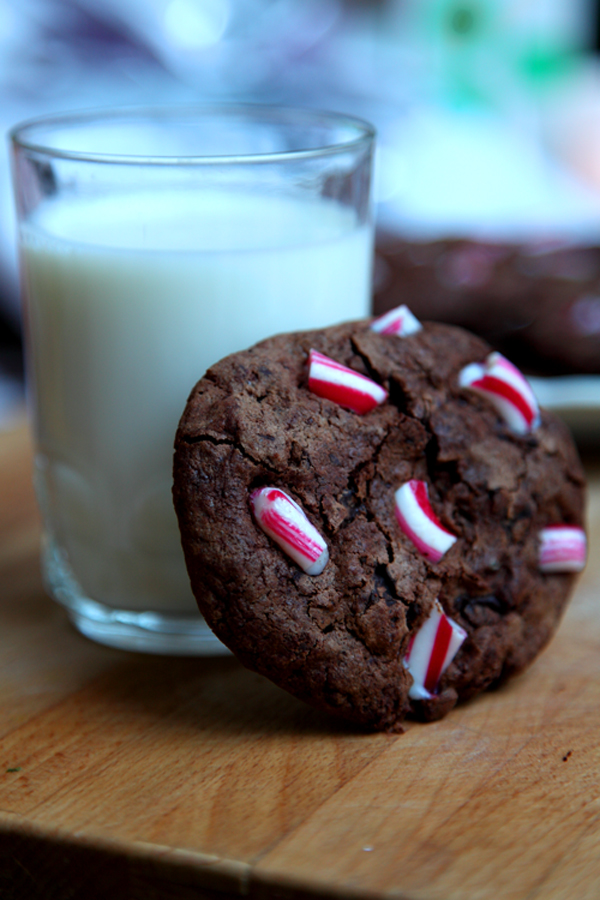 Cookies are as we all know Santa's favourite sleigh ride snack and these very beautiful ones from Donna Hay are absolutely amazing.  Full of rich chocolate they are more suitable for grown ups and the flavours actually develop the day after they are baked, that is if you can wait that long!  Don't skimp on the candy canes they are a fantastic addition to the recipe and give a tasty sweet peppermint flavour.
Mince pies are a must have at Christmas but I like to mix things up a little, my mini mince pies are perfect for Christmas parties as they are literally bitesize whereas my mince pie slices are much more suitable as festive dessert or even enjoyed with a hot cup of coffee whilst having a good old natter!  Either way you choose, I'm fairly sure Santa wouldn't say no if you offered him some!
Recipe for Mini Mince Pies and Mince Pie Slices
Ah you just can't go wrong with cupcakes they light up everyone's face.  With an addition of some Christmas spice and some festive decoration you will be guaranteed smiles all round!
I am quite proud of my cranberry and white chocolate muffins they are the perfect balance of sweetness from the white chocolate and tartness from the cranberries.  The secret ingredient is the zest of a large orange which just brings all the flavours together and lifts these muffins to new heights!  They don't need anything more than a light dusting of icing sugar and they are ready to rock!
Recipe for White Chocolate and Cranberry Muffins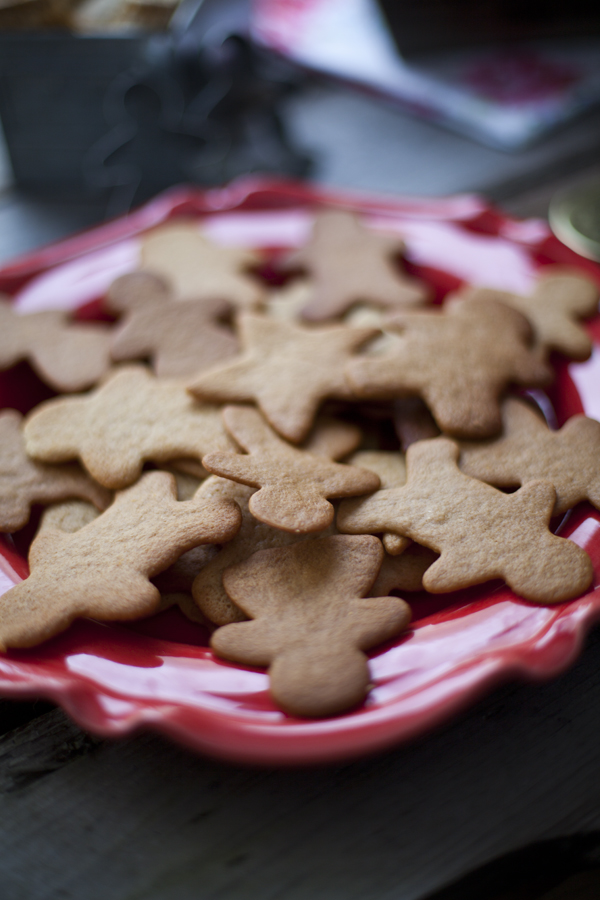 In Sweden they take gingerbread biscuits very seriously, which is where this recipe comes from.  Unless you want a disapproving Swede shaking their head in the corner make sure to roll your dough as thin as you can so you get crisp biscuits that snap and crumble in your mouth rather than the chewy ones I grew up with.  This recipe makes a ridiculous amount of biscuits, which is perfect for this time of year, so stick the spares in a biscuit tin and they will be ready to serve up alongside a nice cup of coffee for Christmas visitors!
Recipe for Gingerbread Biscuits
Last but by no means least is my Gingerbread Muffins with a Cinnamon Cream Cheese frosting. I have been planning to make these all year long and I was so thrilled that they worked out as well as they did when it finally came to hard part of recipe testing!  Don't skimp on the frosting, it makes all the difference to adding a great bit of moisture to these sweet and aromatic muffins.
Recipe for Gingerbread Muffins With A Cinnamon Cream Cheese Frosting
Have a Happy Christmas!