Sticky Mustard Chicken Drumsticks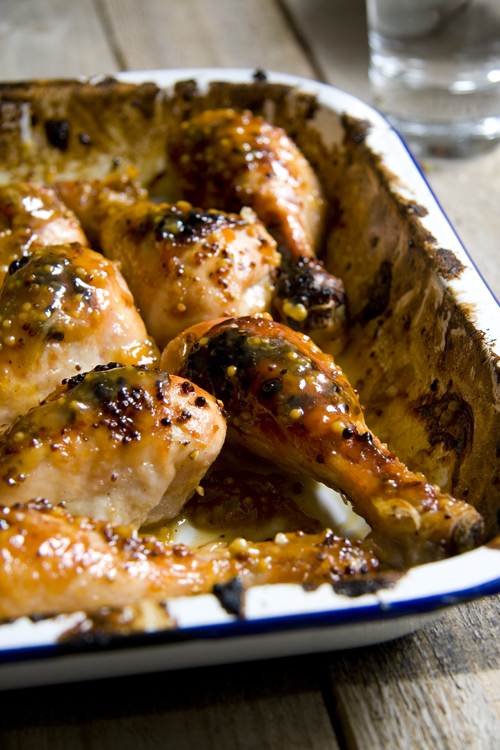 This marinade also works great with duck or even a full roasted chicken. Don't be afraid to experiment!
Serves 4
10 chicken drumsticks.
2 tablespoons of marmalade.
1 tablespoon of wholegrain mustard.
1 tablespoon of white wine vinegar.
1 tablespoon of olive oil.
A good pinch of sea salt and ground black pepper.
Preheat the oven to 200°C/Gas Mark 6.
Add the marmalade, vinegar, mustard, oil, sea salt and black pepper in a large roasting tray, and whisk to combine. Add the chicken drumsticks to the tray and toss until all the chicken is covered in the sauce.
Place the tray in the oven and cook for 40 minutes or until cooked through. Baste halfway through the cooking time. Remove the chicken from the oven and place on a plate.
Place the roasting tray full of juices over a medium high heat and simmer and whisk until the sauce thickens.
Serve the chicken with a tasty bulgarwheat salad and coat with the thick sticky sauce.