×
Sign up for my free weekly newsletter!
For meal plans, cooking tips and new recipes...
Autumn in Stockholm and the small matter of a Swedish chocolate dream cake…
I was over in Stockholm last weekend to promote the Swedish edition of the book and for the second time this year, I agreed to cook on live TV in Swedish.  I have never officially learned the language but over the course of spending time there with Sofie's family, listening to the music and flicking through papers, I've managed to gather enough vocabulary to have a conversation.
My few months in a Swedish restaurant also helped with my knowledge of food vocab and of course the obligatory swear words!  The thing is, in Sweden any time you attempt to speak Swedish with the Swedes and they detect that it might not be your first language, they instantly switch to English in order to practice their often flawless language skills.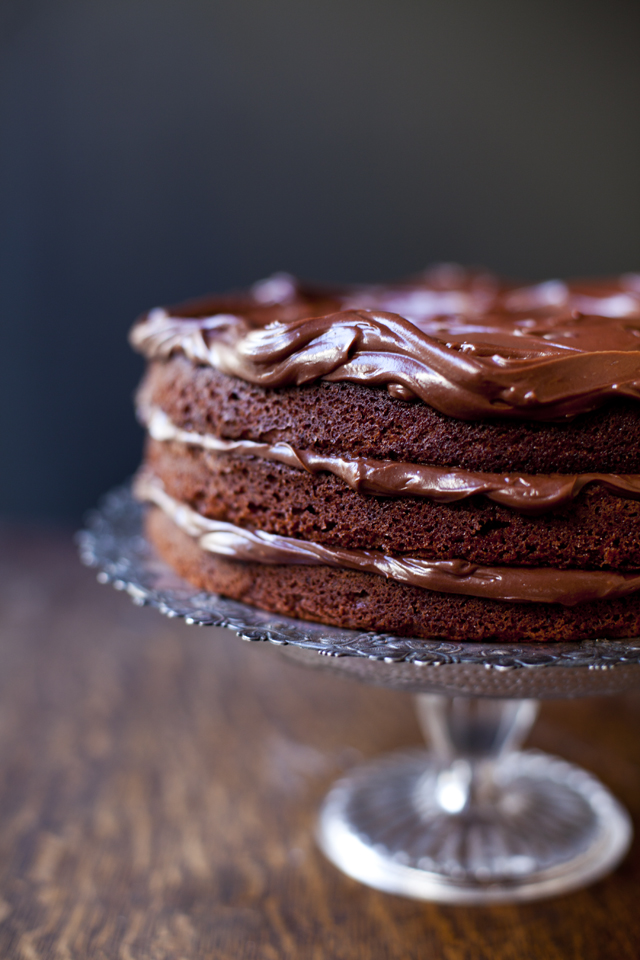 While over in Stockholm, I got some time to wander around the city which is particularly beautiful at this time of year.  Apart from the delicious food we had at Sturehof, Zink and Story Hotel my favourite part of the visit, was to stop and sample the delicious cakes and bakes the city has to offer.  Swedes take "Fika" (their coffee breaks) very seriously and it's quite common to see people enjoying tea and coffee alongside giant cream buns, moist cinnamon buns and cookies.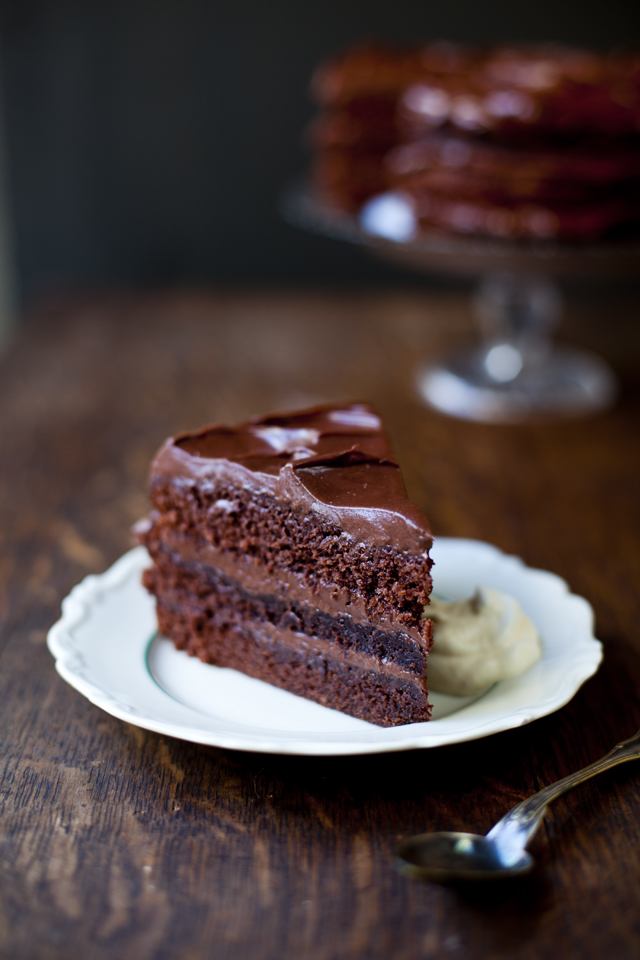 In this months Food & Wine magazine I shot a food spread on some of my favourite Swedish baking recipes.  One of the recipes is a totally over the top interpretation of the classic Swedish chocolate cake, Kladkakka.  My Swedish chocolate dream cake is three tiered and sandwiched together with a chocolate cream cheese frosting.  It makes a super celebration cake and thanks to the nature of the kladkakka it's both simple to make and wonderfully dense and chocolatey.
Continue to the recipe for Swedish Chocolate Dream Cake…