Back Home and Pressed Picnic Sambo!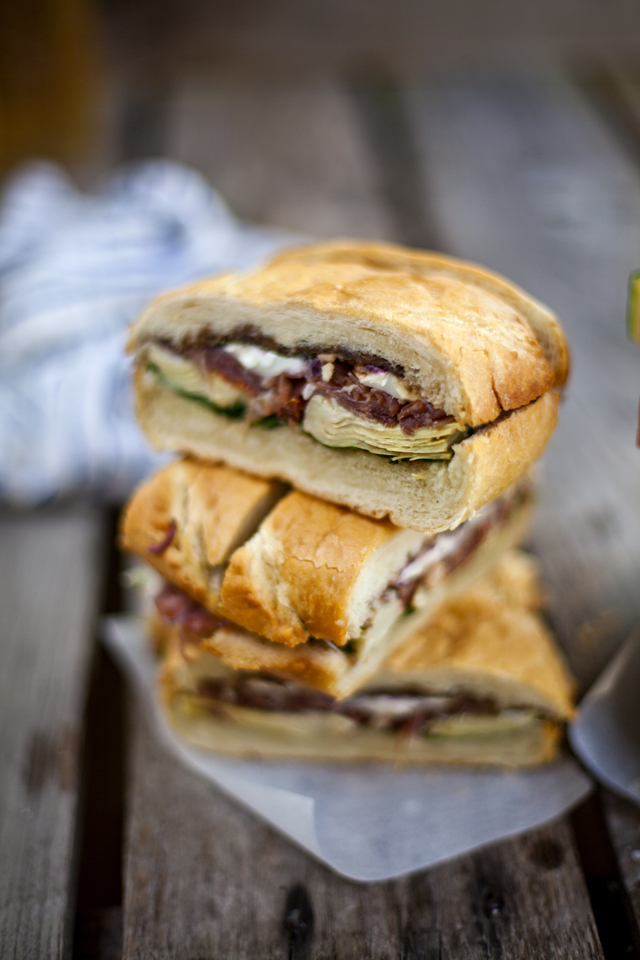 We got in the door from the airport last night and after a quick garden inspection, despite all the weeds and a few plants gone to seed the majority of my veggie garden is looking good! The pumpkin plants have doubled in size and have tiny tiny little pumpkins already showing!  I was worried I was going to miss the best of the peas I had planted months ago, but they are ready to pick with nice bulging pods! 🙂
The music is blaring this morning, the grass is being cut and our bags are currently being pulled apart by Sofie on the kitchen floor, with all the lovely kitchenalia proudly displayed on the kitchen counter. Yes, I know that feeling… We're home!  After a couple of weeks spent in Sweden it's good to be back for another couple of busy weeks ahead.  Today's recipe is a great one for picnics but while were on the subject of travel it would also make an ideal little lunch to eat on a flight!