Broad Bean Crostini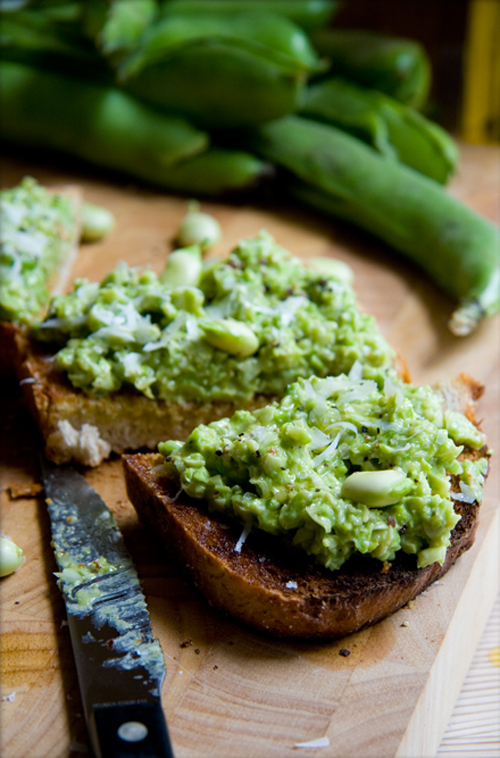 This is a perfect way to savour the fresh flavours of home grown broad beans. The thick broad bean paste can also be stirred through pasta for a tasty supper.
Serves 4
150g of shelled broad beans.
2-3 mint leaves.
½ clove of garlic.
3 tablespoon of extra virgin olive oil.
A good handful of grated parmesan cheese.
A good pinch of sea salt and ground black pepper.
A few slices of toasted sourdough bread.
Place the broad beans in a pestle and mortar with the garlic, mint, sea salt and pepper.
Mash it all up until a thick paste forms.
Add the parmesan and a little olive oil to loosen the mixture, stir this through with a spoon.
Check the seasoning and then spread the broad bean mixture onto the toast.
Drizzle with a little extra olive oil, sprinkle with a little more parmesan and serve as a tasty little appetiser.