Chilli, Garlic and Lime Dublin Bay Prawns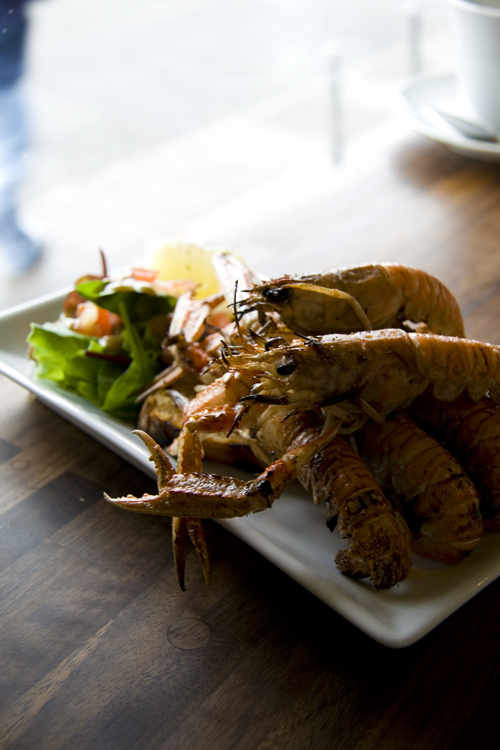 I use a microplane grater to mince the garlic and chilli, its a really handy kitchen gadget. To butterfly a Dublin bay prawn, run a knife from the head to tail, being careful not to cut all the way through, then gently flatten it out.
Serves 2
8 Dublin bay prawns or langoustines, butterflied
2 cloves of garlic, minced
1 red chilli, minced
1 tablespoon of olive oil
juice of 1 lime
lime wedges and chopped coriander, to serve
Place all the ingredients in a bowl and toss the prawns to coat.
Heat a large griddle pan, and add the prawns.
Cook for 2-3 minutes either side or until cooked through.
Transfer the prawns to a serving plate, sprinkle with a little chopped coriander and serve with some lime wedges.