Cooking with the SORTED Food Crew…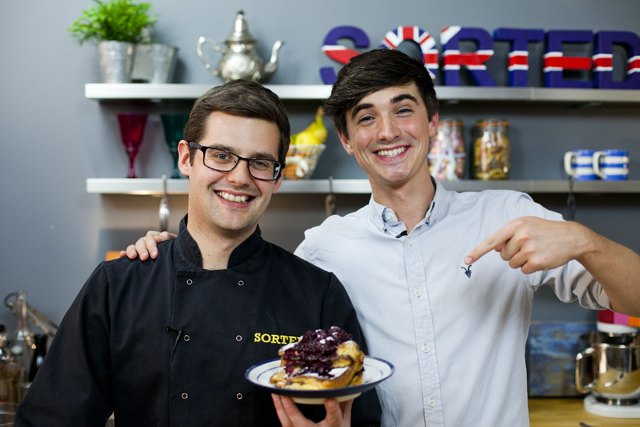 After months and months of admiring each other afar, and a near miss when they visited Ireland, a few weeks ago I went to London to finally meet the SORTED Food guys, Barry, Mike, Jamie and Ben!  If you haven't heard of them, where have you been?  They have been taking the youtube food world by storm over the last few years and are one of the biggest food channels in Europe.  They have books, apps, a kitchen range and ridiculous amounts of videos coming out of their ears!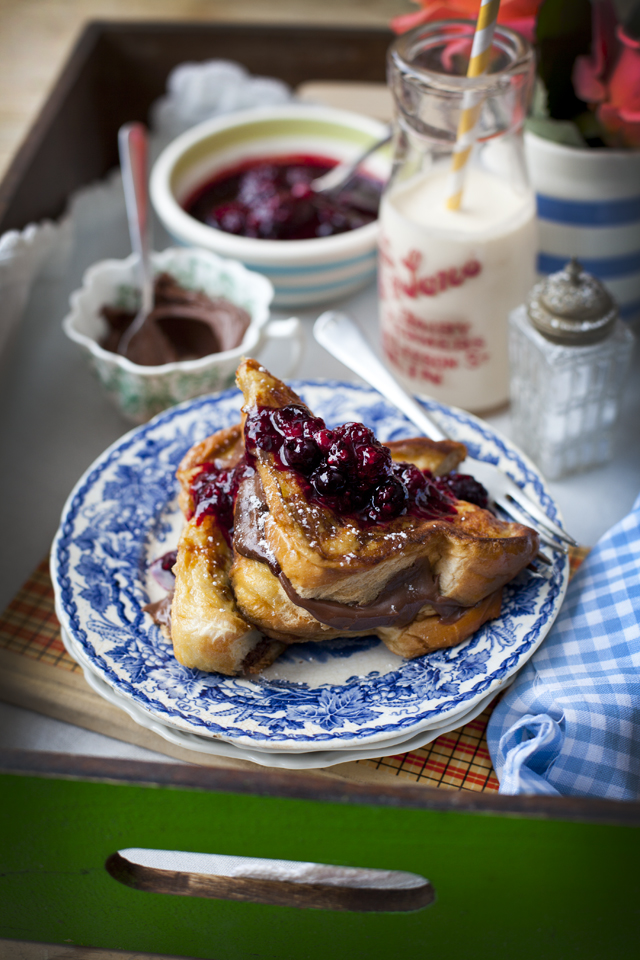 I toddled over to the very glamorous SORTED Food HQ somewhere in London (I never know where I am over there!) and the guys were so welcoming.  We got straight into kitchen and got cooking- lots of laughs, some name mixing up, trout on the floor and a raspberry nipple (you'll just have to watch the vid!)!  All in all a pretty eventful afternoon which was followed by a secret meet up with some very cool bloggers and youtubers including Izy from Top With Cinnamon and Edd from The Boy Who Bakes.  It was all to celebrate the new SORTED Food app which is coming very soon!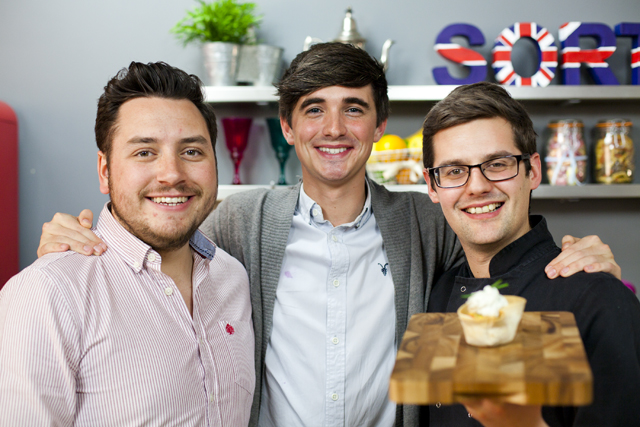 For our collaboration, I cooked up one of my favourite breakfast treats from my book HomeCooked for Ben.  In return Ben cooked up some very cool little quiche cupcakes and for comedy value Jamie was on hand to help!  You can check out the recipe and video below and if that wasn't enough for you head over to their channel to see me in the kitchen with the guys for their fridgecam video!
Continue to the recipe for Nutella Stuffed Brioche French Toast…