A Crispy Duck Kinda Day!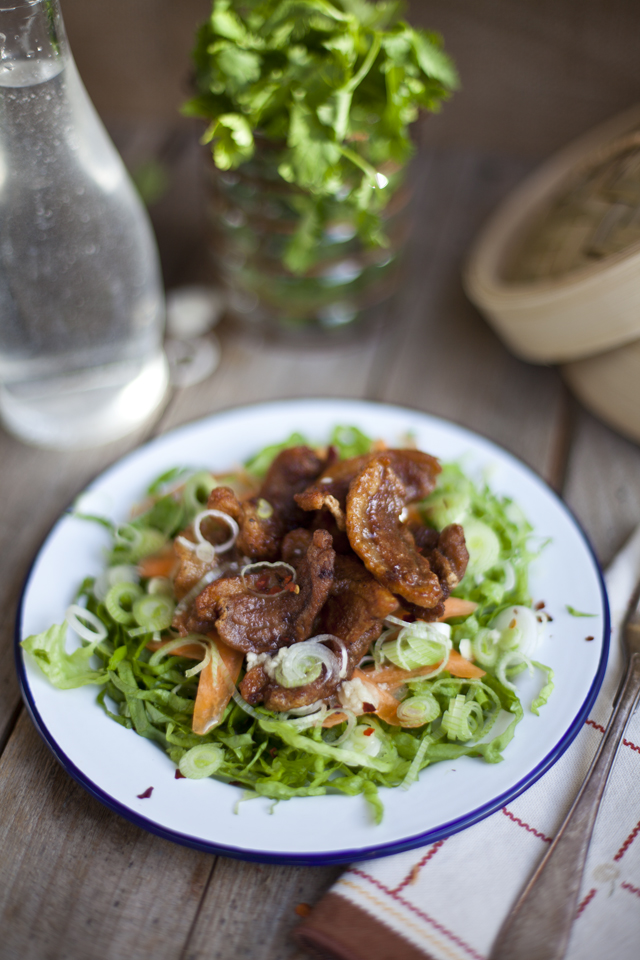 Sometimes I go through phases of cooking the same things over and over without thinking about it.  It's quite natural I suppose because we are inclined to make things we're comfortable with.  I'm more than happy to cook up something I now will turn out great and keep me and others well fed.  However sometimes I notice I'm ready to change things up.  The time comes where the same things don't get me excited when I cook and I know it's time to step it up and look for new ingredients, new recipes and new flavours.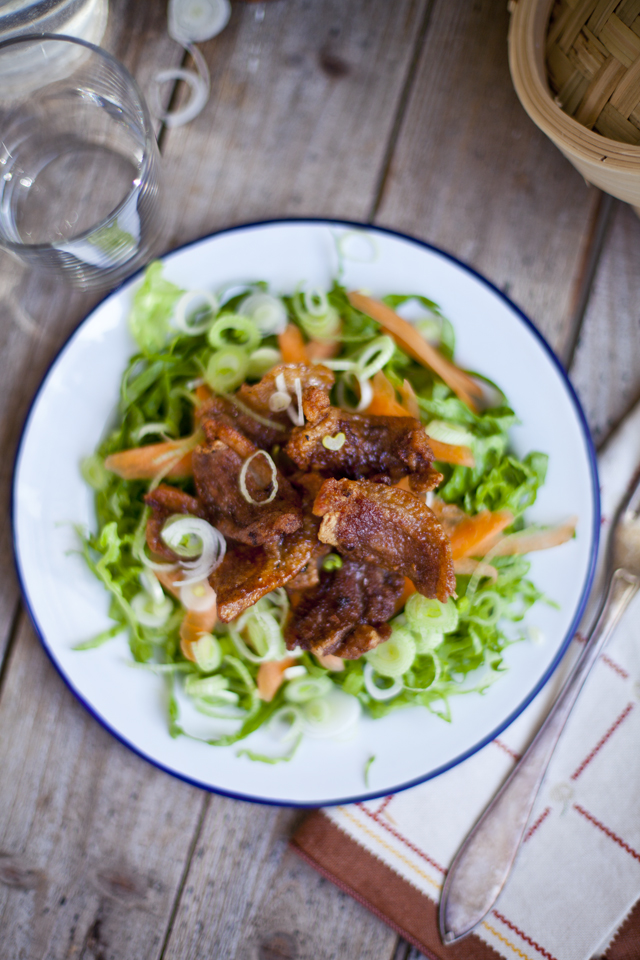 With all that in mind this week I have been experimenting a little this week and one of the little salads I came up with was this Crispy 5 spice and Chilli duck salad.  I love duck and am used to cooking it on the pan or in the oven… Duck can be quite rich and so I think it's quite important to balance it with something a little tangy or with sweet and sour flavours.  This salad has that really nice balance of flavours and the brucie bonus is that it's so easy to make and totally impressive.  Give it a go this weekend for the perfect quick fresh bite!
Continue to the recipe for Crispy 5 Spice and Chilli Duck Salad…