×
Sign up for my free weekly newsletter!
For meal plans, cooking tips and new recipes...
December 2012 Update!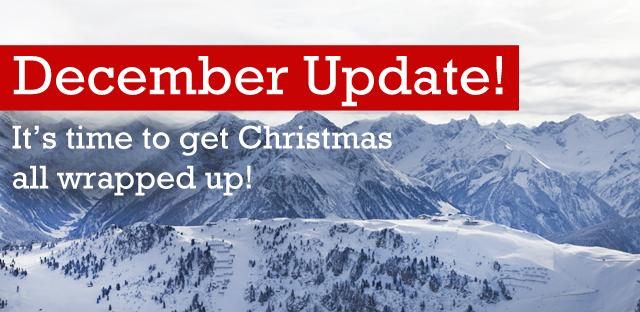 Hi guys,
As you can probably tell from my Christmas jumper, Christmas is here! This weekend we have transformed our little cottage into a Christmas wonderland.
For the last four weeks rather than beautiful Christmas decorations and a tree, my kitchen and living room have been filled with props, wooden backgrounds and kitchenalia. The reason being, we have been shooting the images for my fourth cookbook, which will be out next year. You can see some behind the scenes images from the shoot below.
Kitchen Hero: Great Food For Less has just finished it's current series on RTÉ One but you can catch up on episodes over on the RTÉ Player (also available to international viewers). Earlier this month I headed to Austria to record the Kitchen Hero Christmas Special and you can see some of the behind the scenes images below. Tune in on RTÉ One at 8.15pm!
This year I'm cooking Christmas dinner for 12. Beetroot cured gravadlax with Swedish crisp bread, maple and orange glazed turkey, and plum and star anise ham are all on the menu and I can't wait to get cooking!
Check out lots of festive recipes below!
Have a wonderful Christmas and a happy New Year!
Donal x


For the past three weeks I've been shooting the photography for my next cookbook which will be released in 2013. A lot of work goes into the photography side of things so I thought it might be nice to show you a few images I took during the photoshoot…
This year the Kitchen Hero Christmas Special was recorded in Austria where I got to soak up the festive atmosphere in the snow covered Ziller valley. I got to try lots of traditional Austrian comfort food and also cooked up some extra special treats for Christmas Eve. Check out some of the behind the scenes images below and make sure to tune in to the show on Christmas Eve at 8.15pm on RTÉ One.