Easter Sunday Lunch…
This year my Easter menu is a wonderful combination of exciting new tastes, vibrant Irish ingredients and rich and indulgent flavours.  When you are creating a celebration menu, I think it's important to simplify the starters, my beetroot hummus with homemade flatbreads is perfect as it is easy to make ahead and if you prefer you can cheat by using shop bought flat breads.  Best of all it can be placed on the table as soon as guests arrive, making an informal starter, which they can dig in to. The taste of Irish lamb is something quite unique and we have plenty of inspiring farmers producing some of the highest quality meat including Achill Mountain Lamb, Connemara Hill Lamb and Ring of Kerry Quality Lamb whose cuts are all well worth sourcing.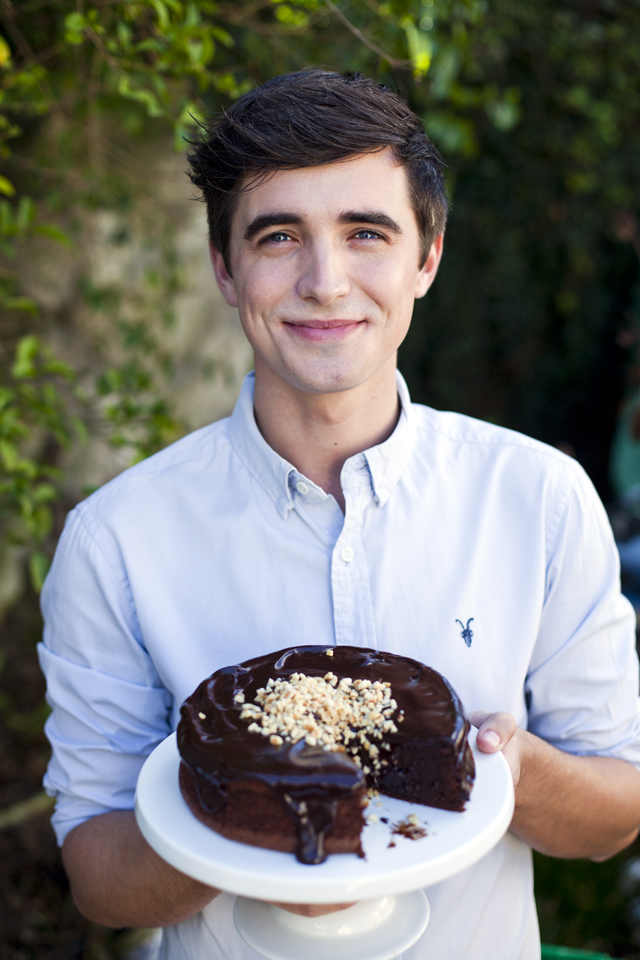 Although it has become traditional to eat lamb at Easter, it is a meat that can be best enjoyed in summer also.  For me Easter Sunday lunch is not complete without roast Irish lamb and this year I'm giving mine an Irish twist by using wild garlic, which can easily be found in Irish forests and woodland areas.  There are two varieties that grow in Ireland, one has tall leaves with a three cornered stem and the other grows lower to the ground with broad leaves, both are easily identifiable by their distinct garlic scent.  Treat them as you would a salad leaf, washing and drying before use.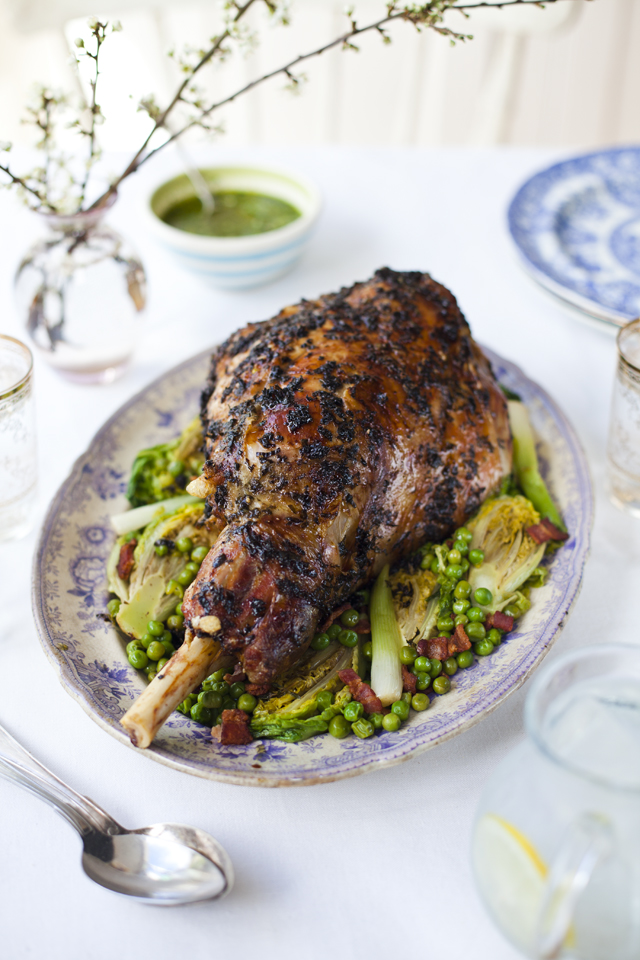 However, if the prospect of foraging in the wild doesn't get you excited, you can now find wild garlic in selected food stores.  For a show stopping Easter dessert I do feel a big dirty chocolate cake is in order and my mud cake with hazelnuts is rich and indulgent.  It is gluten free and uses ground almonds to bind the batter, which results in a dense and gooey centre.  I top it with a smooth and glossy glaze, which sets quite beautifully and makes the perfect cake for an Easter display.  Whether you try one or all of these recipes they are sure to make life easier this Easter Sunday.
Continue to the recipe for Beetroot Hummus…
Continue to the recipe for Roast Lamb with Wild Garlic Pesto and Braised Lettuce and Peas…
Continue to the recipe for Dark Chocolate Hazelnut Cake…