×
Sign up for my free weekly newsletter!
For meal plans, cooking tips and new recipes...
Filming with Xposé at the Waldorf Barbers…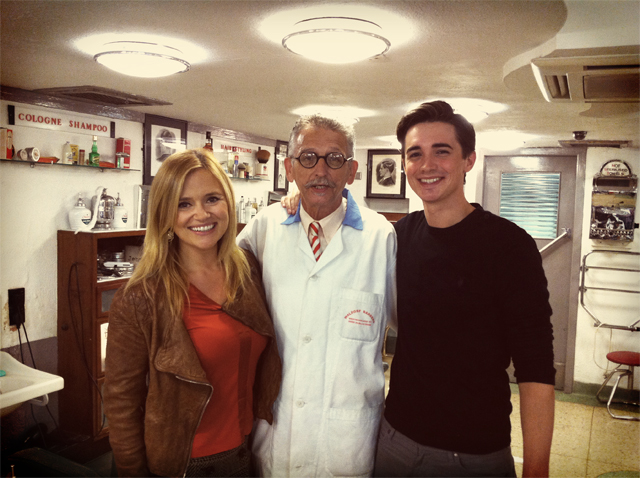 Yes I am aware I am missing a fringe in the above photo but don't panic I still have it and I can explain!  Nothing makes me more excited than discovering funky little spots in Dublin that I never knew existed.  This happened to me yesterday, when I headed down to the Westmoreland Street in Dublin for an interview with the bubbly Karen Koster from Xposé.  The lovely folks from Xposé said they wanted to talk about all things Kitchen Hero while I was treated to a hot shave.  I hope there was no sniggers out there as you read that, I do realise that I look like I could barely grow a bit of facial fuzz, but I do have to shave once a day! 🙂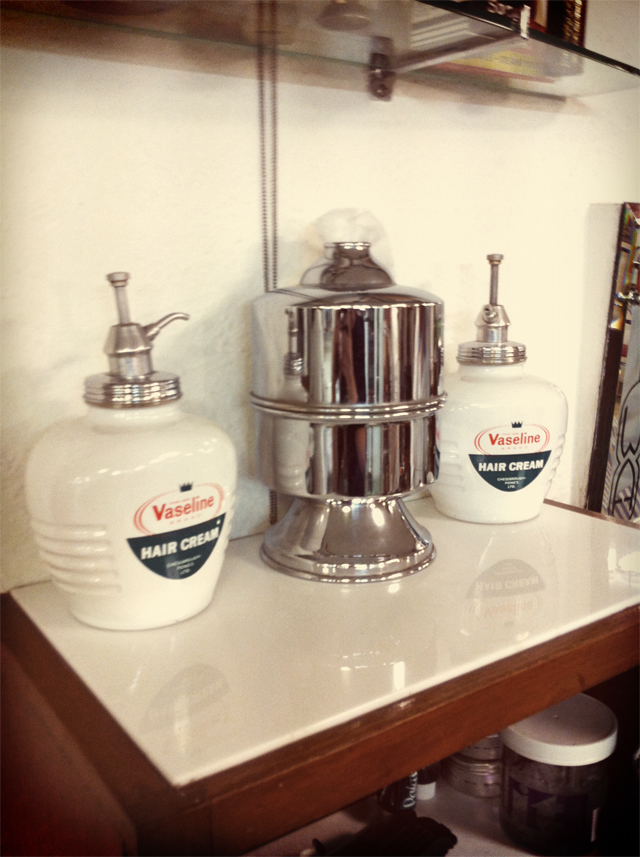 Anyway I didn't know what to expect, never having had the courage to show my baby face to a professional wielding a sharp blade before.  The Waldorf barbershop is like jumping into a time machine, it has lots of fantastic vintage equipment and all the fittings are the originals from when they started way back in 1929.  Liam Finnegan, pictured above, is the owner and is a veteran barber who I think you'll agree totally looks the part!  Liam popped me into the seat where I was told Frank Sinatra had sat for a hair cut when he played a gig in Dublin in 1986.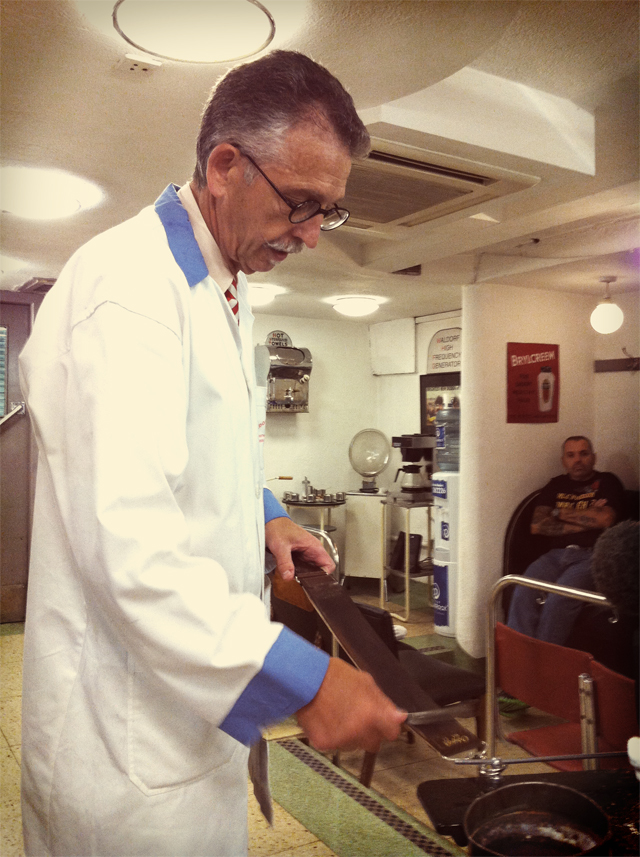 The whole experience was brilliant, and it was fascinating to watch Liam at work as he went through each stage so methodically, from sharpening the blade to wrapping my whole head in steaming towel all the while enjoying the 1950's tunes playing over the sound system.  Scoff as you may and despite my lack of facial hair, it was one of the closest shaves I have ever had. Liam was also telling me he's running the Dublin city marathon later this year, he was full of surprises and I could have listened to him all day!  I'm pretty sure Liam didn't wholeheartedly approve of my current hair do, going as far as to point out a vintage sign advertising hair tonic where the "before" picture had a man looking frustrated with a fringe not unlike my current "do".  Not only did I get a close shave, I got a mini 1950's make over too!  The full interview will be on tonight's Xposé on TV3 at 6pm, big thanks to the folks at Xposé and to Liam and all at the Waldorf Barbershop for a great morning!