×
Sign up for my free weekly newsletter!
For meal plans, cooking tips and new recipes...
Hitting the road and Smoky Fish Cakes…
What a crazy week we've had! From an incredible food photoshoot on Tuesday at a beautiful old church at TheGlade.ie, a visit from Gertrude our new vintage van and as I write this, we are on the way to visit lovely little spring lambs on the hills of Connemara. We are starting the filming for the third series of Kitchen Hero this weekend and we will be setting up at St. John's Castle in Dungarvan on Saturday as part of the West Waterford Food Festival. It's been a bit of a scramble to get everything together but we now have our full set organised and next week we will begin the filming of a whole section for the new show in my home kitchen focusing on lots of baking recipes.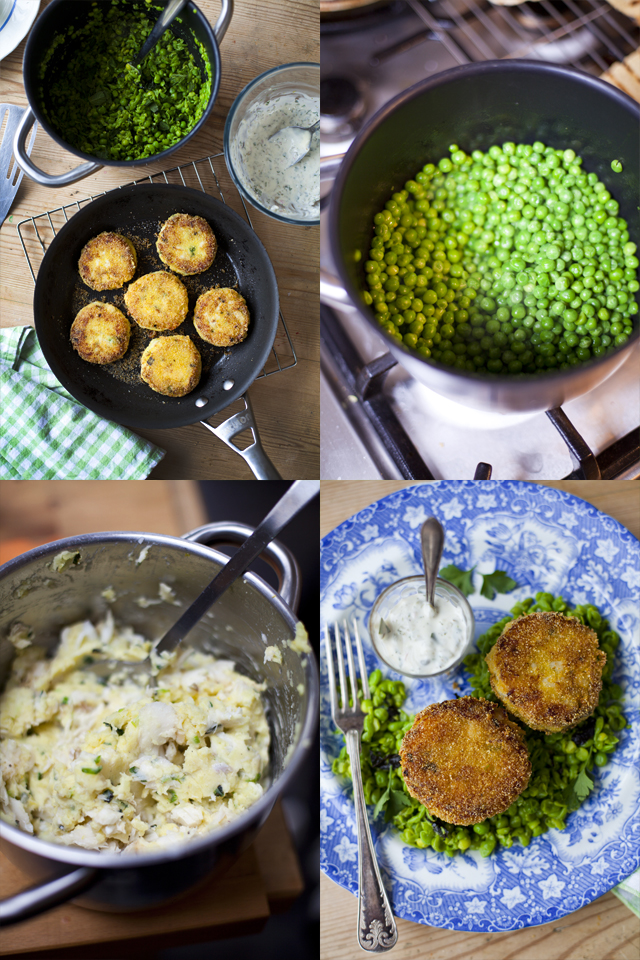 Despite all the rushing around, we've still been managing to eat pretty well (putting aside the dodgy petrol station sandwich one late evening), and dinners have consisted of leftover lamb shanks, spicy shellfish soup, homemade pizza and a quick chorizo pasta dish, I whipped up last night. There's always time for good food! One of my desert island dishes has to be a good creamy fish pie with smoked fish and although it is total comfort food reserved for for dark winter days I love to recreate the flavours in this tasty little supper of homemade fishcakes. I do realise fish cakes and fish pie are two seperate dishes but, with similar ingredients I like to think of these little morsels as the younger brothers of the mighty fish pie! Good fish cakes are something rather special. They take a little time to prepare but the time is well spent and the end result is certainly worth it.
Continue to the recipe Smoky Fish Cakes with Minty Peas and Homemade Tartare Sauce…