HomeCooked Newsletter | June 2013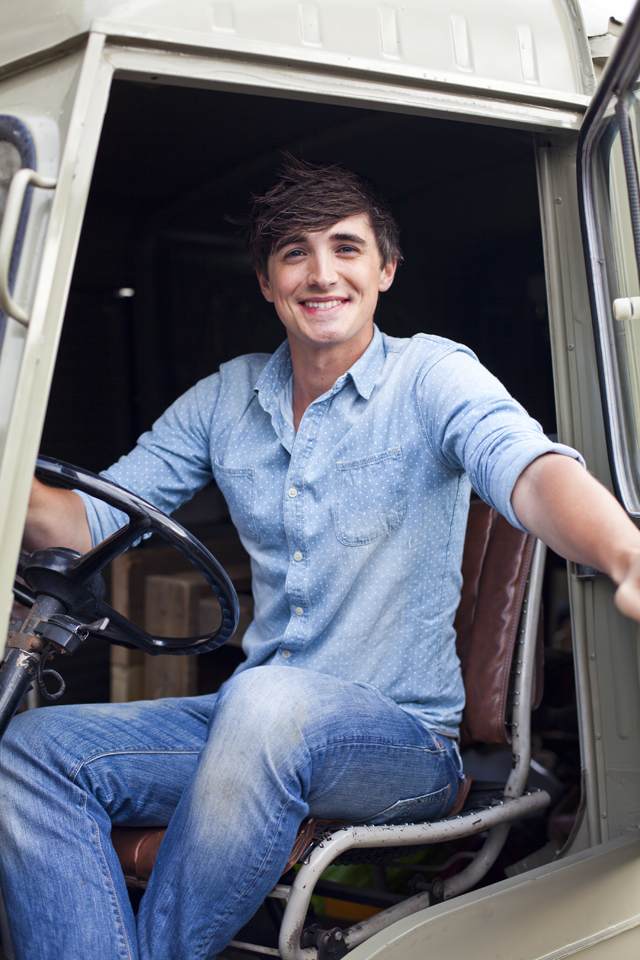 Hi guys!
Welcome to the June newsletter, can you believe it's June all ready? Times flies when you're having fun!
We've been having lots of fun recently as the festival season in Ireland has really got into full swing. Myself and the Kitchen Hero team have been traveling all over the country filming episodes of the new series of Kitchen Hero: HomeCooked which just started back on RTÉ One Tuesday nights at 8.30pm. The first episode went out to over 410,000 viewers with a 28% share which is the best ratings we've had for the show yet!
I had the most wonderful time at the BLOOM festival in Phoenix park, Ireland's largest and most well attended food and gardening exhibitions. It's the one event I look most forward to every year and this year I was thrilled to be giving cookery demonstrations alongside some of Ireland's top names in food! You can read about it below.
FEAST: A Dinner Journal, my brand new food magazine was launched last month and since it's release it's been getting quite a lot of love with mentions in the Irish Times, Sunday Business Post, The Herald plus lots of lovely comments on twitter and facebook. I'm thrilled it's been so well received and we're already gearing up to start shooting for our High Summer issue out later this summer. You can read more about it below.
The news I'm so excited to announce is that I've just recorded a mini series for Jamie Oliver's Food Tube, which starts today! It's all about quick cooking little suppers and you can check out all the details below.
There's lots going on in this months newsletter, from summer recipes to my favourite food blogs, cookbooks and lots more, so enjoy!
Happy Cooking!
Donal x


Well after months of planning and plotting Kitchen Hero: HomeCooked has finally started on RTÉ One, proudly sponsored by SPAR Ireland! In this series I'm travelling all over Ireland in my trusty Citroen H Van armed with a big pile of HomeCooking recipes. We've been everywhere, from Dungarvan to Portmagee and Ballymaloe to the Dublin Docklands spreading the message of easy home cooked recipes. My aim is to get people inspired to get into the kitchen and get cooking!
The first part of the series (7 episodes) goes out throughout this summer and then will return for six further episodes with a Christmas special in November. My brand new book which accompanies the series will be out in October and I'm very pleased to show you the cover shot by photography maestro Myles New. The book will feature all the recipes from the show plus lots more for everyday cooking situations like quick dinners, sunday lunch, food with friends, and an entire two chapters dedicated to baking and desserts! If you want to be the first to receive it you can preorder it over here.
Until then the TV series should keep you going and if you try some of the recipes make sure to tweet me a picture or post a photo on facebook, I always love hearing which recipes you like the most! Next week's episode is coming to you from Dungravan where despite the rain and wind, I'm cooking up Chilli & Lemongrass Chicken and Beer Batter Fish with Rosti Potato Cakes and Musy Minty Peas! Kitchen Hero: HomeCooked | Tuesdays 8.30pm RTÉ One.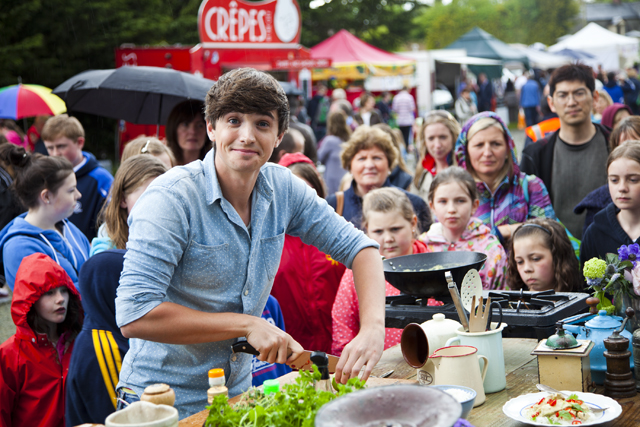 When I was 12 I got my first Jamie Oliver cook book and still to this day it gets pulled off the shelf for inspiration! So when the folks at Fresh One got in touch asking if I would be interested in filming a mini series for Jamie's Food Tube, I said Hell Yeah! Jamie launched Food Tube just this year and it already has a ridiculous amount of subscribers and views, a proper success.
The channel features masterclasses from Gennaro Contaldo, food photogrpahy tutorials from David Loftus (proper hero!), and it also features new talent like the guys from Sorted Food, The Chiappas and DJ BBQ. My series is called Donal's Dinners and features quick cooking dishes which are packed full of flavour but are incredibly simple to prepare!
We had so much fun recording the series with my buds from Nomos Productions, long sufferring cameraman Marc Dillon (take 32!) and genius director Robin "Demolition" Murray!
You can check out the first episode with a recipe for lemon and mint griddled chicken with mushy spiced chickpeas below and on Jamie's Food Tube and you can subscribe to the channel to hear when the next one will go out!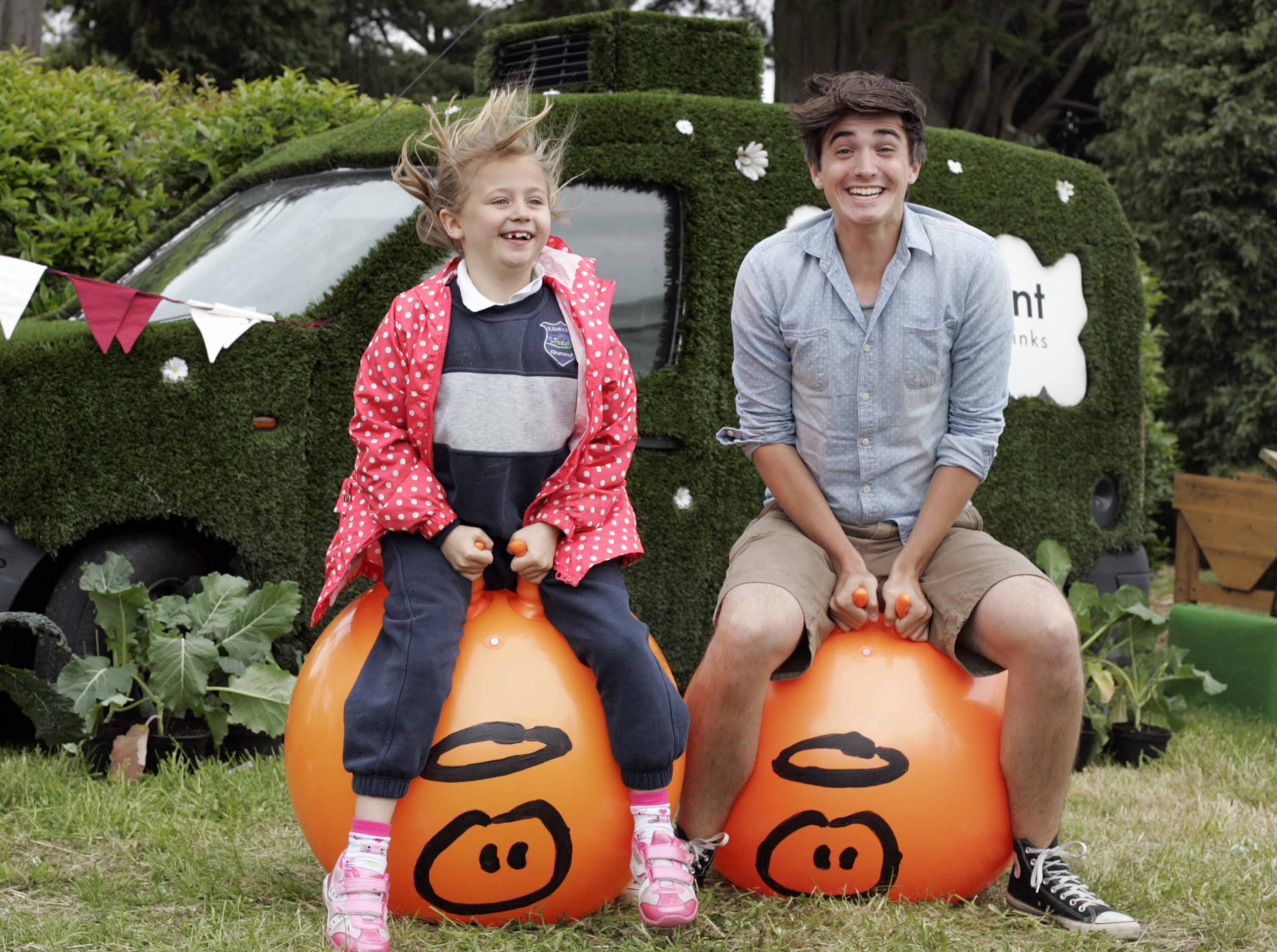 Bloom is the one food festival I look forward to the most and this years one in Phoenix park has to have been the best one yet. It's a whopping 5 day event, celebrating Irish food and gardening and is jam packed to the brim with inspiring people and products. One of the highlights for me is giving cooking demo's on the main stage, which is essentially, what I like to think of as the equivalant of the Oxygen festival for foodies, minus the the mud!
I was also at the GIY Ireland tent to present the winners of the Innocent Smoothies Sow & Grow campaign. Beating off over 25,000 children who have been learning to grown their own were the first class of St. Kevin's Girls National School in Kilnamanagh in Dublin's Tallaght, taught by Ailbhe Forde who won a trip to the zoo and lots and lots of gardening equipment. It's a wonderful campaign getting young people to understand where their food comes from and you can check out more information over here.
I was also judging at the Sheridan's Irish Cheese Awards alongside Darina Allen, Elaine O'Connor, Charlotte Kamin, Nate McElroy, Miah Buckley, Pat Fenton, Ruth Hegarty and Ketty from French Foodie in Dublin. We all had the tough job of selecting some of Ireland's best cheeses. There could only be one gold winner and that was St. Tola Goats Cheese with an ash rind. A really beautiful cheese which you have to try this summer!
You can see a video below about the cheese awards:
Now that summer is in full swing there's so many things getting me excited this month, here's a few links to people, products, places and events I'm loving at the moment:
– I'm very excited to be attending the brand new pop up supper Club, The Guerrilla Gourmet Club launches next week. It's a gathering of great Artisans by Ross Golden Bannon and Chef Gareth Mullins. The five course menu will see each dish matching anchor artisans with national and international profiles to fledging artisans. Tickets available here.
– As usual I'm a bit late to the game on new places to eat but I finally managed to get in to the rather brilliant Brother Hubbard on Capel Street in Dublin. A quirky little cafe with some incredible cakes and coffee and a totally drool worthy menu to boot. I was there for an early breakfast and had the most incredible semolina pancakes with a sweet ricotta créme, baked rhubarb and orange compote, fresh minth and hazelnut-almond praline.
– Already a convert to the sweet and sticky Highbank Orchard Syrup, at the Sheridans Irish Food Festival I picked up a bottle of their proper cider, made from the apples at their completely organic orchard in Kilkenny. If you manage to get your hands on a few bottles this summer it's really beautiful drink.
– I managed to steal a few days away in Cannes in the south of France this month. One of my favourite places to visit when I'm there is the food market Marché Forville at 12, Rue Louis Blanc which features the most amazing selection of produce and inspired me to cook up some delicious deep fried courgette flowers with goats cheese and lavander honey. A great visit for anyone with an interest in French food.
– It was my birthday on the 3rd of June and rather than a birthday cake, this year, I got a giant log of Ireland's recently crowned best cheese, St. Tola Goats cheese with a black ash rind from County Clare's wild atlantic coast. It's a really special cheese which you have to try and it was the perfect end to a brilliant birthday.
– I was in London last month putting the finishing touches to the new book and while I was there I got a chance to eat at Koya Udon a Japanese Noodle Bar in the heart of Soho. It's become incredibly popular with queues out the door at lunchtime. We snook in early and managed not only to get a seat but to guzzle down hot udon in a hot broth with smoked mackerel and green leaves and braised pork belly with cider.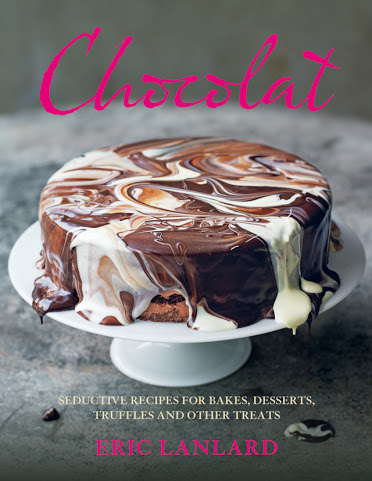 Chocolat

– Eric Lanlard
There are very few books I would buy solely based on the cover but for the cover alone French master patissiére Eric Lanlard's Chocolat is instantly eye catching. The oozing chocolate swirl cake on the cover however is only a prelude to the stunning recipes inside. With chapters like "From The Bakery", "Truffles and Treats" and "Drink's, Sauces and Spreads" you just know you're in for a chocorific time! Recipes like Hot Chocolate Soufflé, Chocolate Toffee and a homemade Chocolate Hazelnut spread are extremely tempting and will have you reaching for the book time and time again. But first on my to do list is the beautiful Chocolate Millefeuille…
The MacNean Restaurant Cookbook

– Neven Maguire
If you're not from Ireland, Neven Maguire is a bit of a legend round these parts. He's a champion of Irish food and with the mere mention of his name ladies go weak at the knees. Neven has been cooking on Irish screens for many years now and is a household name with many cookbooks under his belt. The MacNean Restaurant Cookbook is the culmination of years of hard work and beautiful recipes and is a total celebration of Irish food. A great collection of both high end signature recipes and everyday dinner's, The MacNean Restaurant Cookbook shows off Neven's tireless dedication to good quality food and produce perfectly.

Our brand new food magazine, FEAST: A Dinner Journal made it's debut last month and since then it has been read by over 30,000 people across the globe. I'm so thrilled with the reaction we've had and we're already gearing up for the next issue out later this summer.
We are currently working on different distribution methods including an iPad app so stay tuned for news of that later this summer.
The first issue features just some of Ireland's most exciting names in food and the perfect recipes like Braised Connemara Hill Lamb with gremolata and nettle mash, Ballyvolane Gravadlax and Brown Hound Bakery Lemon Temples, for a Spring/Summer Feast!
For this debut issue you can view it online for free below or download it on your iPad and purchase a print copy over here.

La Buena Vida

http://nicolefranzen.blogspot.com/
I first came across Nicole Franzen's work when we were both featured in Katie Quinn Davies beautiful Christmas magazine a few years ago. Since then Nicole's work has been featured in publications across the world including Bon Appetit, Saveur and Kinfolk. Her photographs are beatifully displayed on her blog La Buena Vida where she features recipes and her latest work. Based in New York, her food imagery regularly features beautful restaurants and stunning fresh produce markets. A wonderful source of inspiration.
Must try recipe: Pulled Pork Carnitas
Rachel Khoo

Not a traditional food blog, but Rachel Khoo's blog is a great source of inspiring food links and neat little ideas. Rachel shot to fame after the BBC series Little Paris Kitchen where she ran supper clubs from her tiny apartment in Paris and cooked through deliciously simple Parisien recipes. With top tips on picnics, eating out in Paris, markets and her latest news, Rachel's blog is a sweet little resource for an foodie with a French flair!
Must try recipe: Elderflower and Lime Martini