Homemade Paprika Roast Potato Chips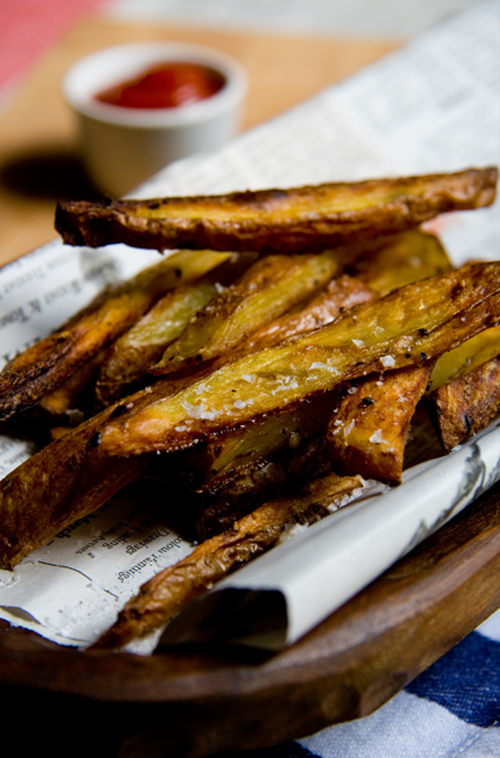 When it comes to snack foods, everyone has their weakness, mine just so happens to be these homemade potato chips.
Makes enough for 4 portions, or one giant selfish one!
5 rooster potatoes cut into chips
3 tablespoons of olive oil
2 teaspoons of paprika
1 tablespoon of ground black pepper
1 tablespoon of sea salt
Preheat the oven to 200oC.
Cut the potatoes into chips about 1cm in thickness. Spread the potato chips evenly over two large non stick baking trays. Try and give the chips as much space as possible, this will make them extra crispy.
Drizzle the oil over the chips and toss until they are all combined.  Sprinkle over the paprika, pepper, salt and toss again.  Place in the oven and roast for 40-50 minutes or until crispy and golden.
Serve straightaway as a tasty snack or alongside a main meal.