Irish Food Folk: Ballyvolane House
Ballyvolane House was a feature for our very first issue of FEAST: A Dinner Journal and continues to be one of my favourites.  Justin and Jenny Green were proud to show us their beautiful family home which has become a popular destination for tourists, in the south of Ireland.  The most exciting thing that caught my attention when we visited them last year was the strong focus on food, which both Justin and Jenny are passionate about.  Foraged cocktails, walled vegetable gardens and a small drove of rare breed pigs are all just part of the experience.  Have a read of the piece below which appeared in the Spring 2013 issue of FEAST: A Dinner Journal and keep an eye out for our Wild Atlantic Way issue which went to print yesterday and should be appearing on shelves next week.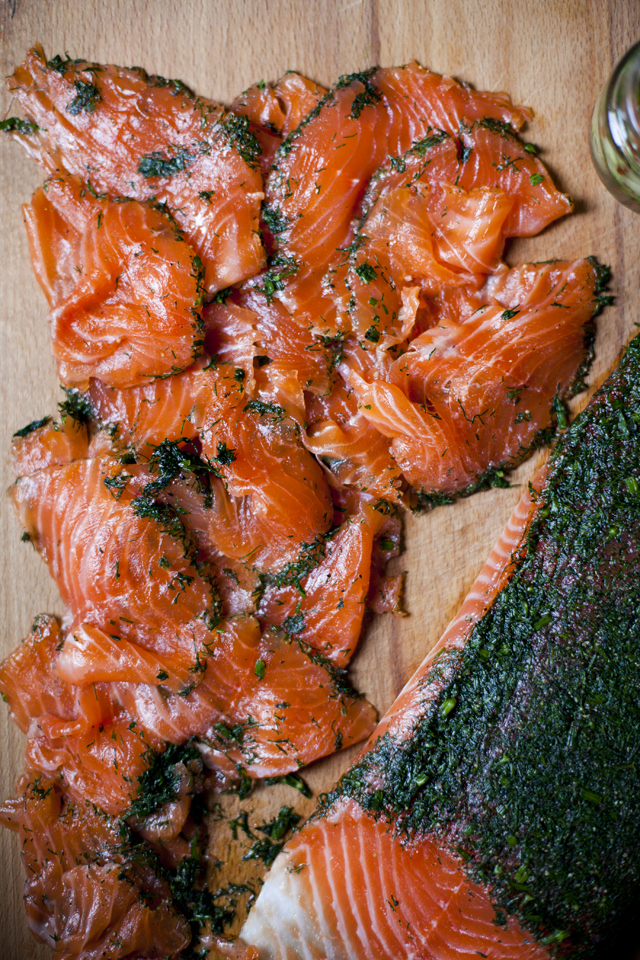 The first view of Ballyvolane House by the weary traveller is a welcome one, framed as it is by shimmering trees, green lawns and languishing mauve wisteria. It is a grand house, a Georgian county retreat, but not overwhelming and the simple façade feels homely and welcoming. No surprise really considering the welcome you'll get from Justin and Jenny Green, this unique and peaceful spot is their place of work and their home so there's a great family run atmosphere here. Guests all sit around the family dinner table for breakfast and dinner. Attention to detail is everything from the deep, cloud-like beds to the impeccably sourced food, it is a place set apart.
Evenings start with rhubarb martinis from the Victorian walled garden, though this obviously changes with the seasons, their hedgerow martini of autumn fruits is something of a legend. They keep rare breed pigs including Saddlebacks, Gloucester Old Spots and Durocs all of which appear on the menu in some form, breakfast being the natural starting point. A meander around the estate is a chance to see a country house which is truly embedded in the locality. Justin proudly shows off their chickens, doves, donkey's and a motley pack of dogs which add a huge amount of personality to the setting. Guests can choose to go fishing in the local river for salmon and trout, and then see the fish appear on their dinner menu.
Justin's father Jeremy grows a huge amount of vegetables throughout the year in Ballyvolane's vast walled garden. Guests are lucky enough to see these appear on the menu which often includes more exotic vegetables like sea kale, asparagus and globe artichokes. Salad leaves of all hues and textures are grown along with chard, spinach, courgettes, all sorts of cabbages, curly kale, beetroot, Jerusalem artichokes and four varieties of potatoes. And that's just the short list.
Fruit such as loganberries, figs, pears, apples and raspberries are served up in season and the green house is used for growing cucumbers, chilies and tomatoes too.  The menus change daily and are dictated by what is ready to harvest, what's seasonal and of course the weather and fishing conditions also dictate what will appear on your plate. We prepared a Ballyvolane Gravadlax with Cucumber Pickle and Dill Mustard Mayonnaise.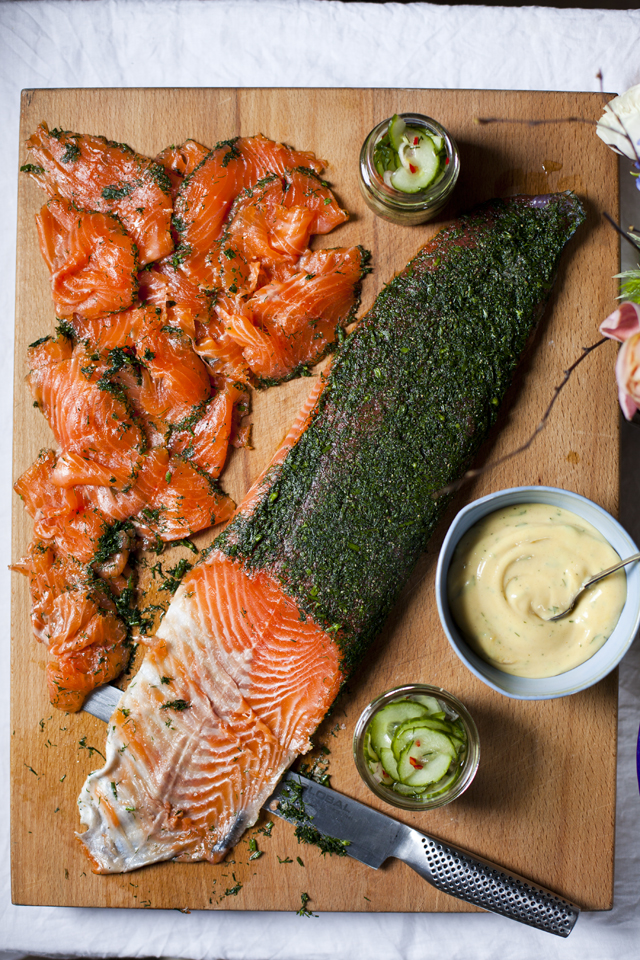 Continue reading for Ballyvolane Gravadlax With Cucumber Pickle and Dill Mustard Mayonnaise recipe….