Irish Food Folk: Goatsbridge Trout…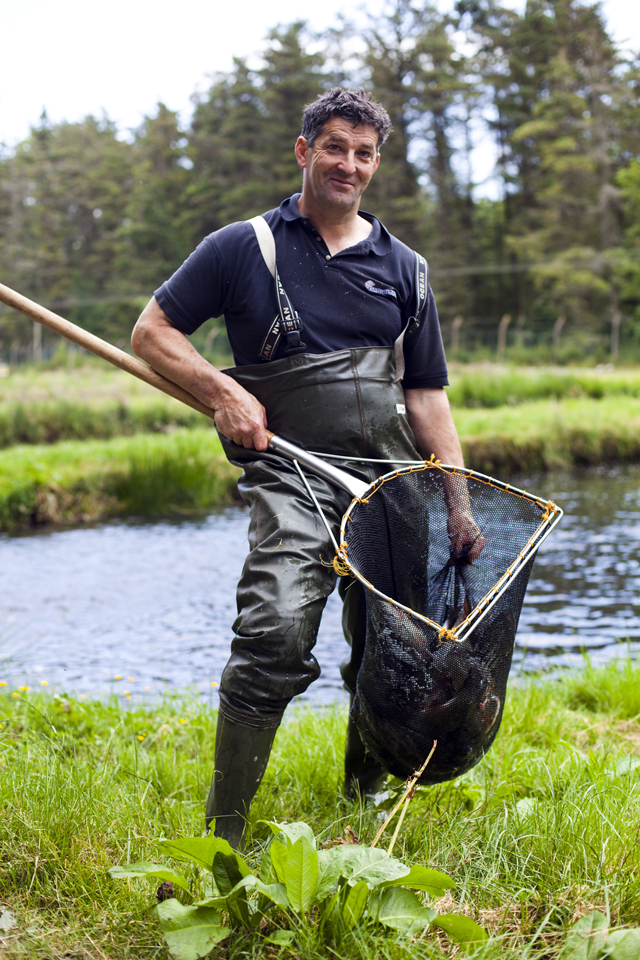 This week in my Irish Food Folk feature from FEAST: A Dinner Journal, it's all about Goatsbridge Trout Farm. The fresh, clear waters of the Little Arrigle River feed the rainbow trout breeding ponds of Goatsbridge Trout Farm in Thomastown, County Kilkenny. Established in 1961 it is now run by the second generation of the same family, namely Jer and Mags Kirwan.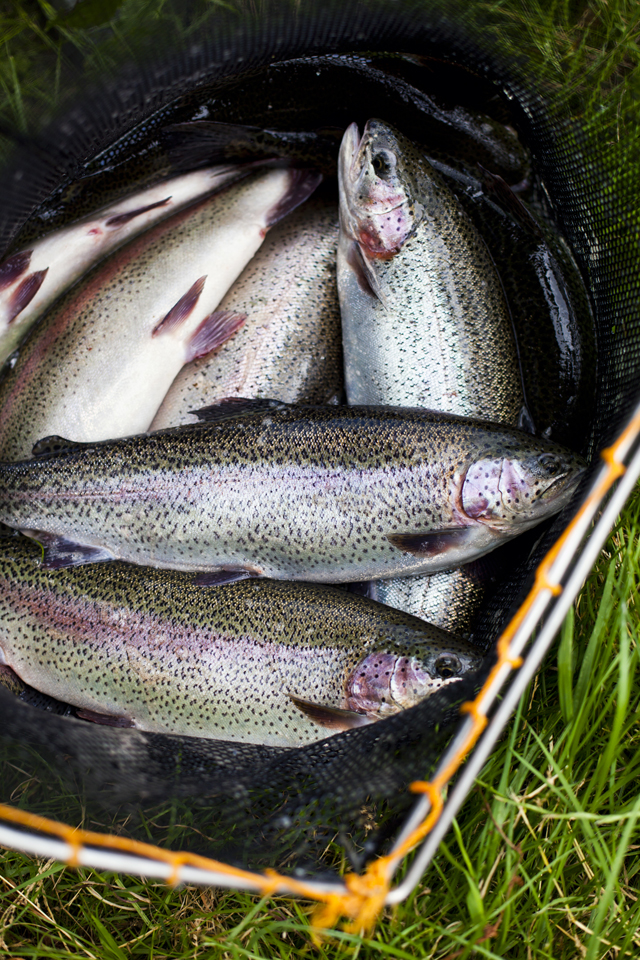 They are tireless protectors of the countryside and clear rivers of the South-East. Their farm is one of only a few trout farms producing wholly local fish from start to finish. The cool rivers have a long history of trout farming stretching back to the twelfth century when the monks of Jerpoint Abbey were fishing here too.  Today, much of the practices of the Kirwans mirror the gentler intervention in the life cycle of the fish which the monks might well recognise.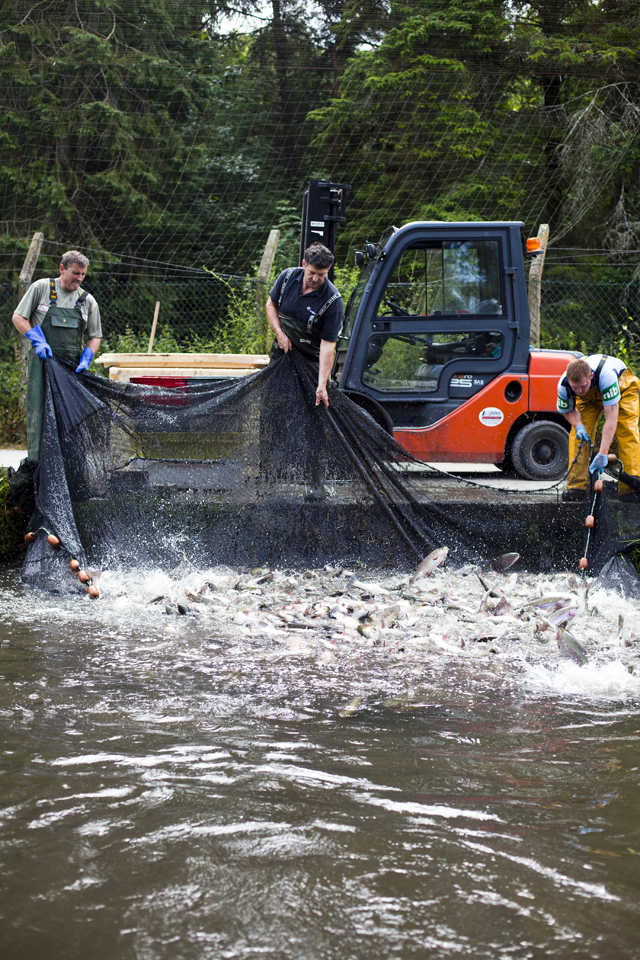 The trout spend most of their time in earthen ponds and as Jer and Mags are exacting in the implementation of their eco-credentials, sustainability remains a core concern for them. They even re-stock the waters of some of Ireland's most esteemed locations including Mount Juliet.  The Kirwans manage the entire life-cycle and production of the trout including the harvesting and processing right through to filleting and pin-boning.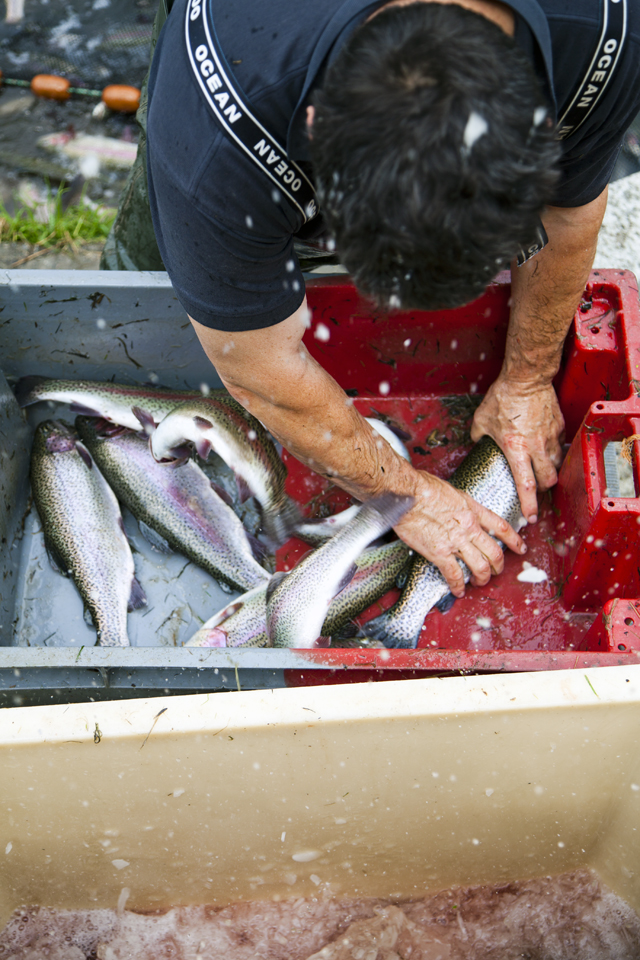 When you visit the farm, and people are encouraged to visit, you'll find a family who live and breath the ethos of their farm.  You're as likely to be invited to join them for lunch as you are to get a knowledgeable tour. There's just one problem, we struggled to decide which product we liked most, from delicately smoked trout to lightly cooked fillets and the magical trout caviar, it is a happy problem to have, in the end we went for the trout fillets for our final FEAST last year.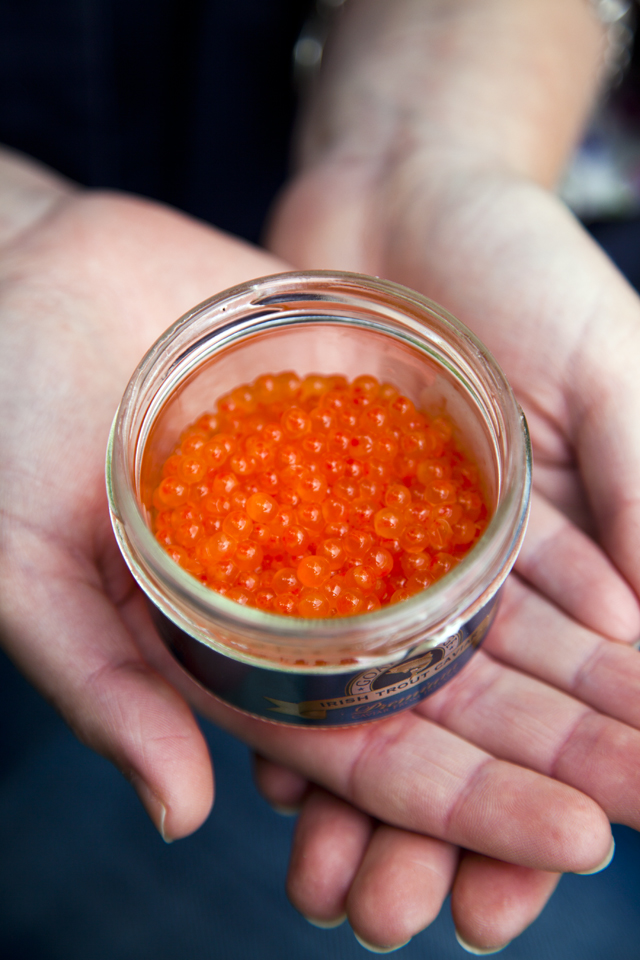 We created a Pan Fried Goatsbridge Trout With Roast Beetroot and Fennel Salad and this is a delicious, light and zesty dish especially with the addition of the fragrant salad.  There is a wonderful contrast of flavours between the earthy beetroot, sweet aniseed from the fennel and then the texture of the crisp skinned trout.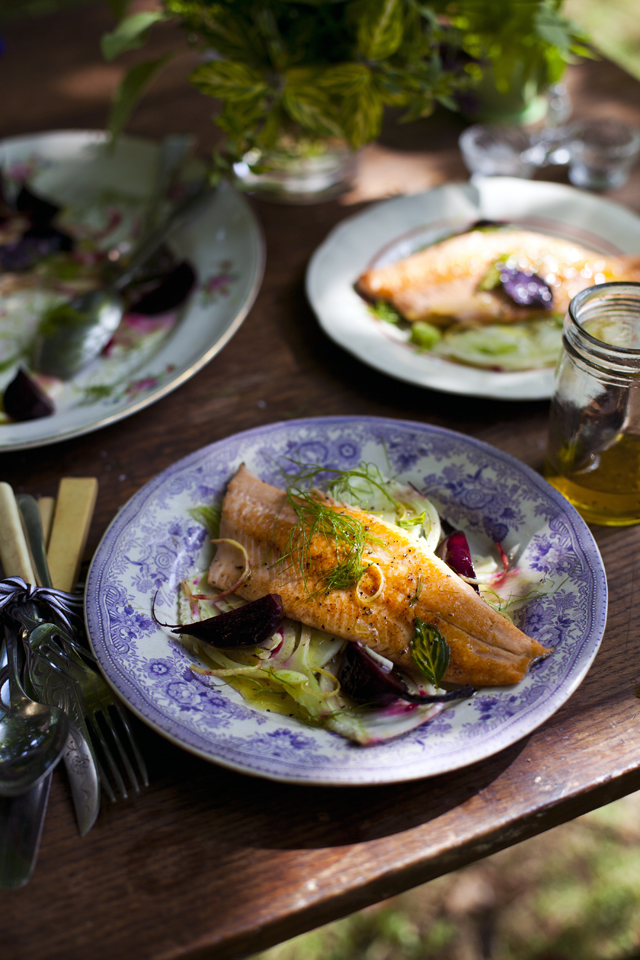 Continue reading for Pan Fried Goatsbridge Trout With Roast Beetroot and Fennel Salad recipe…