Irish Food Folk: Knockdrinna Cheese…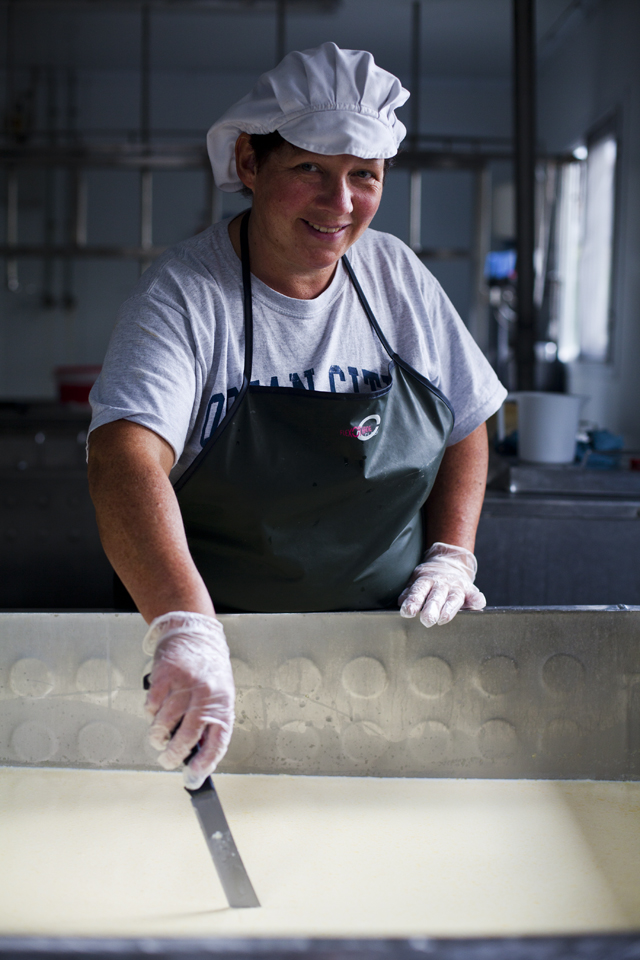 I've had such a lovely reaction to the new issue of FEAST: A Dinner Journal.  The best part of shooting the magazine is learning more about Irish ingredients and the story behind them.  In our last issue I traveled to Kilkenny to shoot with Helen Finnegan who makes the ridiculously delicious Knockdrinna Cheese which provided the inspiration for the cheese souffles which featured as part of our cheese course.  You can read about her story below.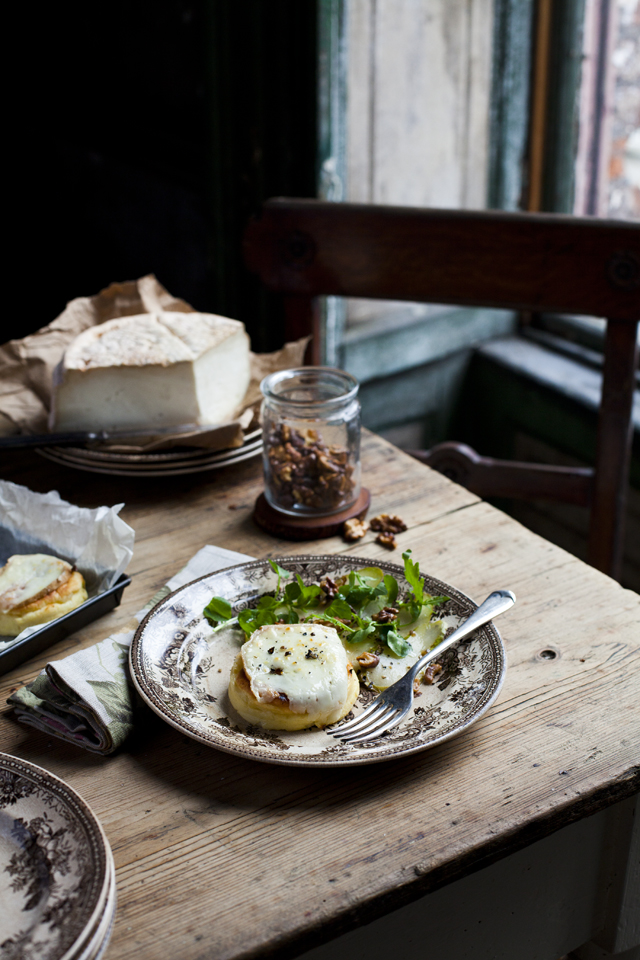 The world of good food production is as much a story of sharing as it is about business plans. Our ancient cheese making history was all but lost until people like Veronica Steel of Milleens came along and from that grew our world-class cheese industry. Helen Finnegan is one of the inheritors of this new tradition as well as an inspiration to part-time artisans wondering if it's worth striking out into the foodie world full-time.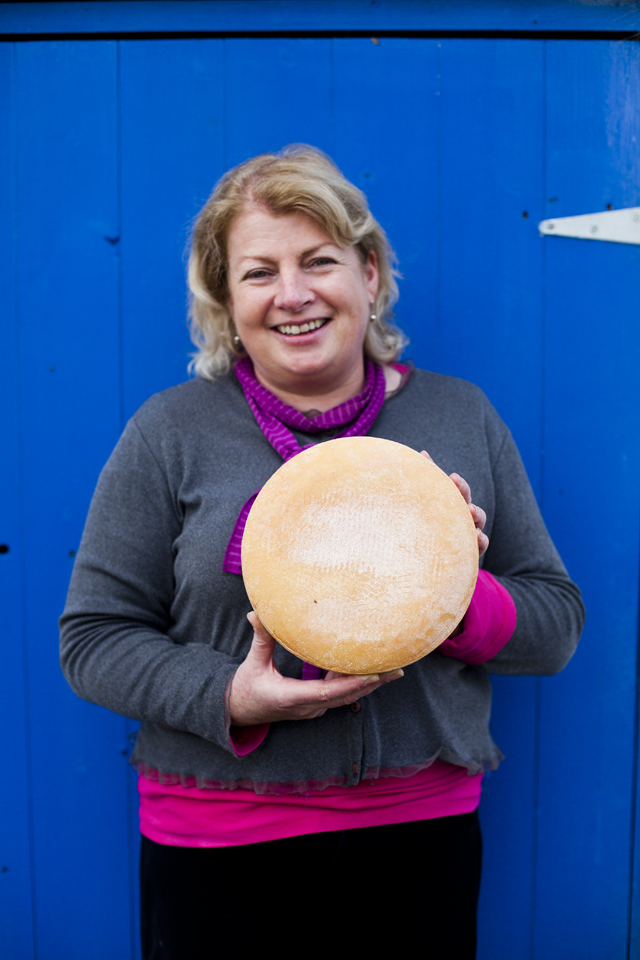 Helen began experimenting in her domestic kitchen back in 2004 and this first batch of cheese grew up to become her award winning Knockdrinna Farmhouse Cheese. But first she had to give up her job as a community enterprise officer and seek the help of friends. A guiding hand came from Edel Foley helping her source milk from a local goat farmer, amongst other things. With this first bounty of milk she created Knockdrinna Snow, a goats' cheese camembert. Other friends helped out too including, Elizabeth Bradley, a Carlow cheese maker, who guided her through her first cheese making kit which Helen had bought from the internet.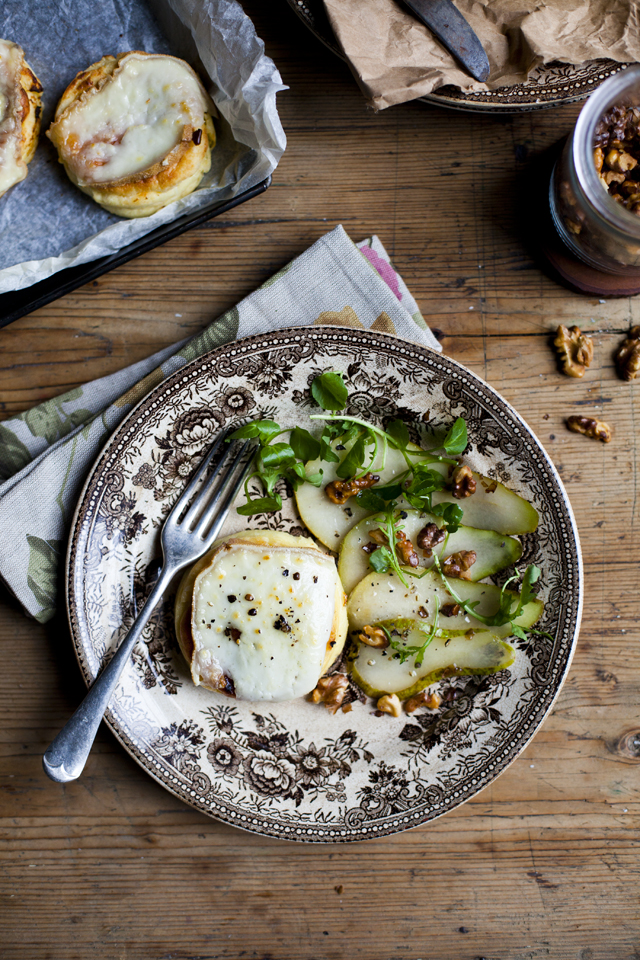 The first Knockdrinna cheeses were made in a back kitchen before she moved to a small cheese dairy in 2005. Luckily the unique bacteria which gives her cheese its taste and look, moved with them too. Three years later Helen added the famed Lavistown cheese to her offering, this Caerphilly style cheese was established by Olivia Goodwillie who passed on the process to Helen. Although Lavistown was made by Olivia for some 25 years there's evidence that a local convent was making it many years before that too so Helen keeps this ancient tradition alive.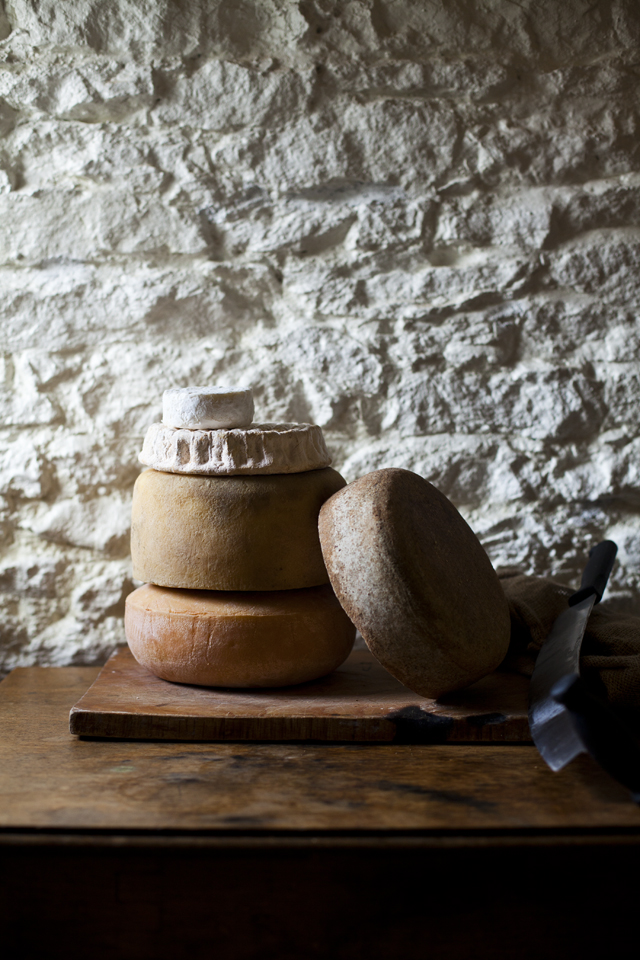 Knockdrinna has expanded to include sheep and cows' cheeses and their walls are groaning with awards, the most recent being the 2013 British Cheese Award. Helen continues the tradition of sharing, which paved the way to her success, by giving one-day cheese-making classes in the Farmhouse in Stoneyford, Co Kilkenny. They even have a little deli and café where you can sample their delectable cheeses along with some of the renowned local produce Kilkenny is famous for.
Continue reading for Knockdrinna Farmhouse Cheese Souffles With Pear Salad and Walnuts…