Irish Food Folk: Wild Flour Bakery…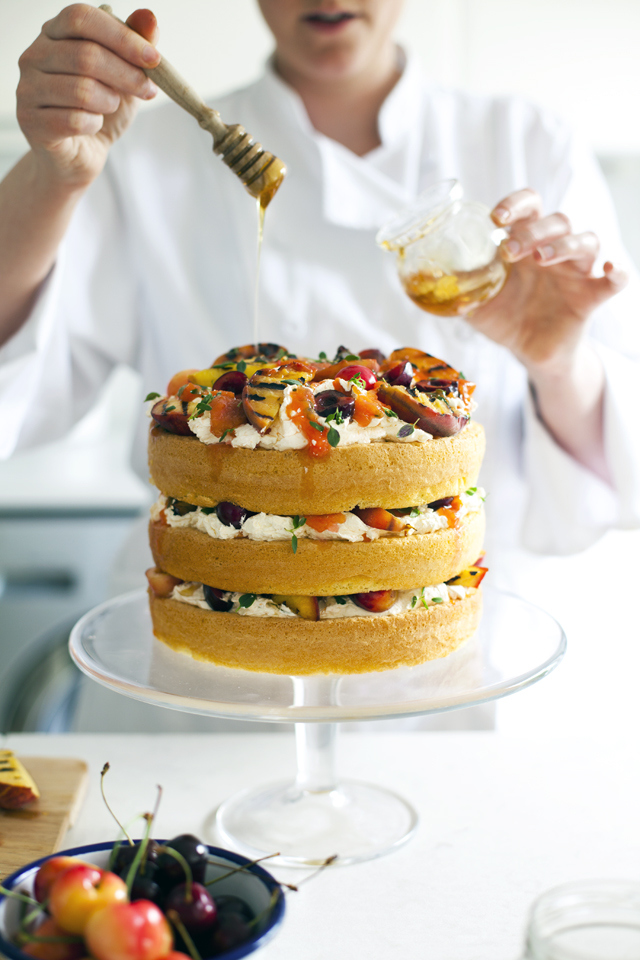 You might remember my collaboration with the inspirational Kate Packwood and her Wild Flour Bakery from a blog post I wrote this time last year. She shared her truly delicious recipes for Raspberry, Pistachio & Rose Cake, Pear, Vanilla & Smoke Cake, and Earl Grey Profiteroles and we photographed them in my kitchen. Since then Kate has been taking the Irish food scene by storm with her cakes and bakes being featured in magazines and newspapers, aswell as a popup alongside Makers&Brothers over Christmas. Her creations continue to be one of the most popular attractions at Dublin's Honest2Goodness Food Market in Glasnevin and she has high plans to expand her business in the near future. Last summer FEAST: A Dinner Journal teamed up with Kate for our Summer/Autumn issue and she shared a recipe for her beautiful griddled stone fruit cake. You can read the full feature and recipe below.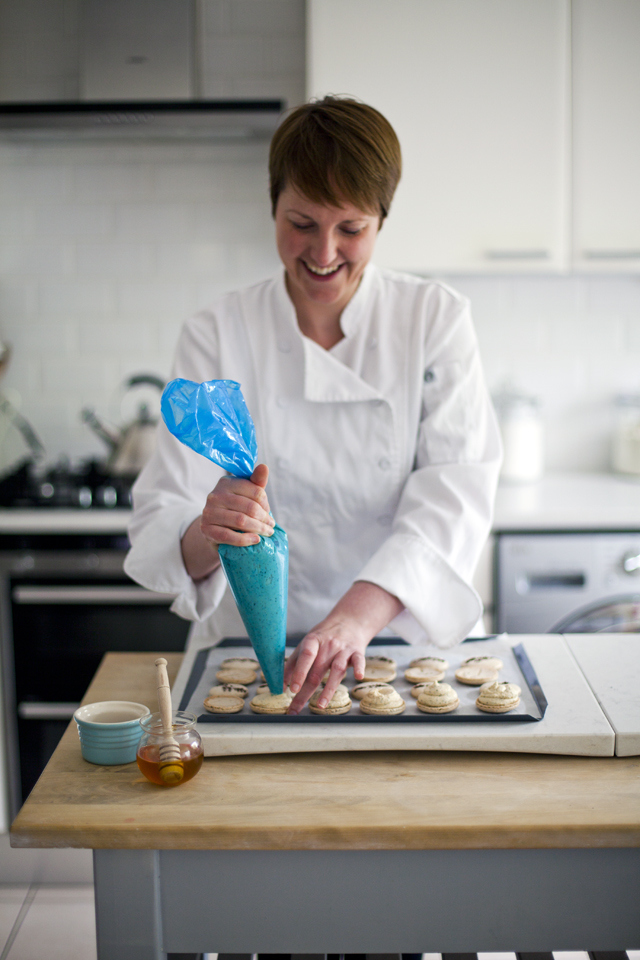 From the magic of The Wild Flour Bakery comes such delights as the griddled stone fruit cake created by Kate Packwood. She moved to Ireland from England in 1999 and we are so glad she did. Kate had initially planned to turn her literary studies into a career in academia but she was bitten by the cookery bug and she set up a micro-bakery in Dublin in April of 2012. As she says herself: "I believe in food that is not only nourishing but delightful and ethical too."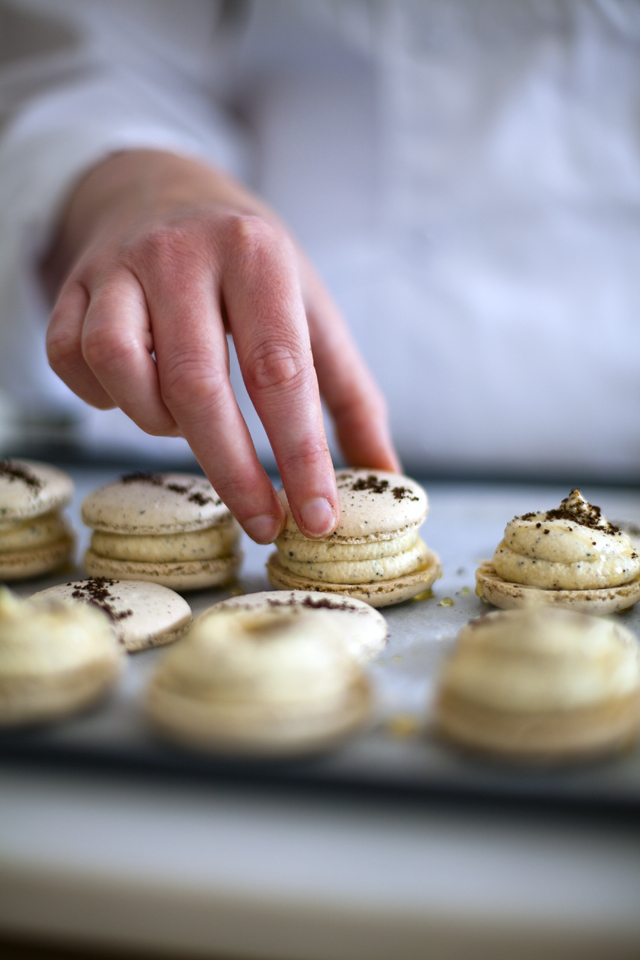 This means she sources locally as she believes this is the best way of ensuring the ingredients she uses were not obtained by exploiting anyone. Kate says she never looks at other bakeries for inspiration, instead she looks to savoury dishes to see how the flavour mixes might translate into cakes. If she's been commissioned to create a cake she will meet the people and listen to what they like and who they are, drawing inspiration from that too.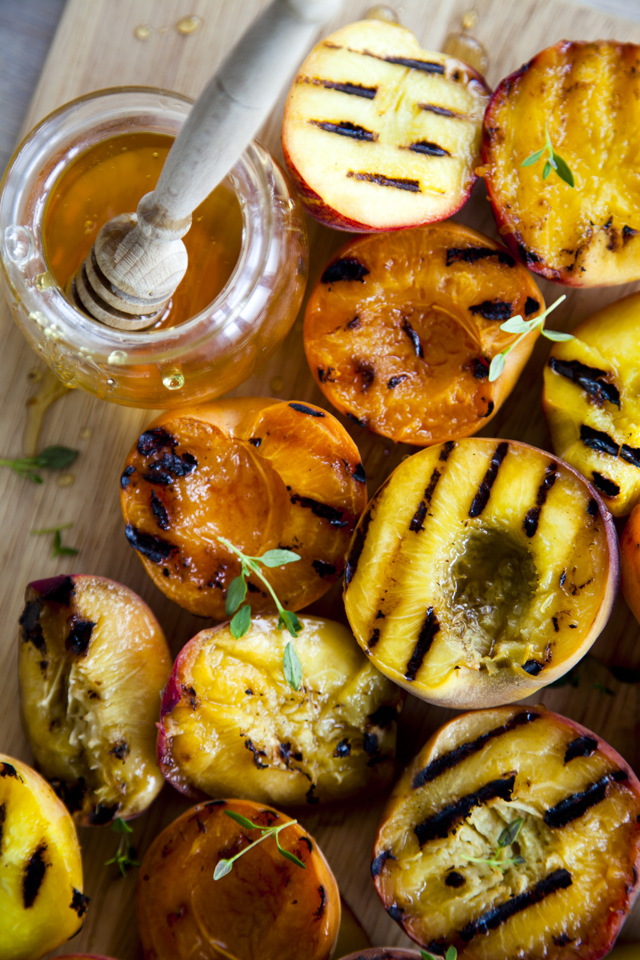 Organic eggs and flour are combined with seasonal Irish fruit to make cakes of the highest creativity. Kate uses fruit from her friend Rosie O'Sullivan's Spring Cottage Organic Farm in Co Westmeath, knowing the provenance of food means she can be certain of the quality of the cakes she makes for the people she loves.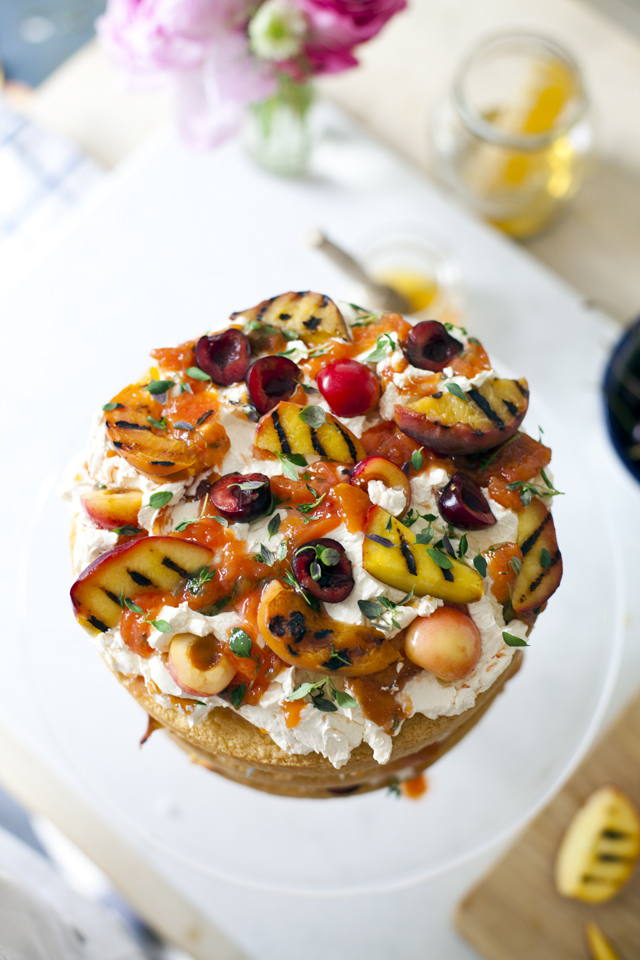 A cake is a romance of flavours and when the colours match the rainbow, then its' a cake to be proud of… Kate Packwood and her Wild Flour Bakery have become famous for showstoppers just like this Griddled Stone Fruits, Honey and Thyme Cake, which was the cover of our Summer/Autumn issue of Feast last year.
Continue to the recipe for Griddled Stone Fruits, Honey and Thyme Cake…