Irish Food Folk: McGeough's Butchers…
The latest issue of FEAST: A Dinner Journal is now in Easons shops and available across the world via our free app.  In our latest issue we travel down the west coast of Ireland on the Wild Atlantic Way meeting more of Ireland's finest artisan producers.  For our feature on McGeogh's artisan butchers, photographer Joanne Murphy headed west to soak up the scenery and pick up ingredients for the main course of our Wild Atlantic Way FEAST.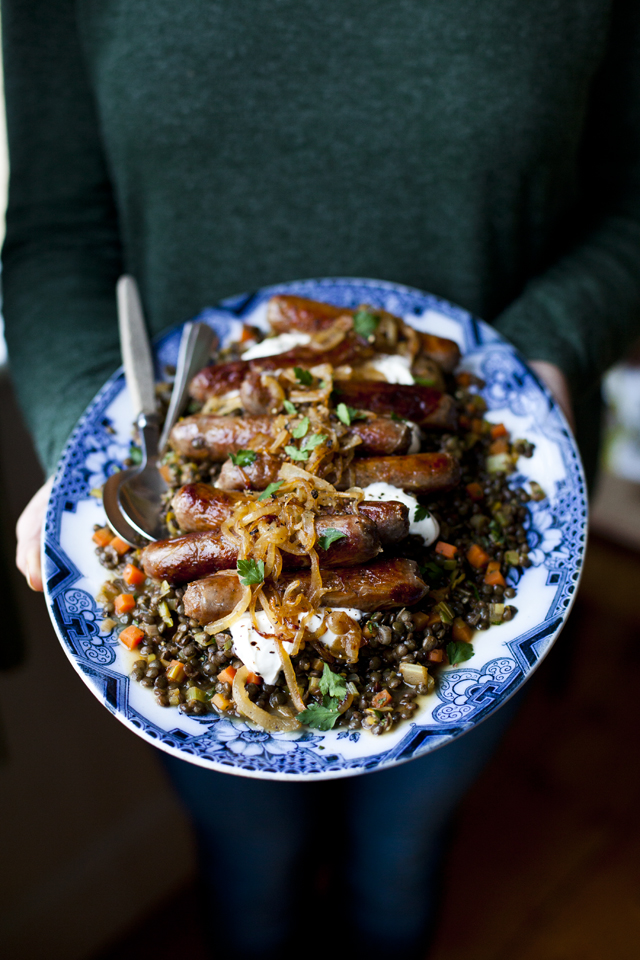 Many people view the artisan business world as somewhat old fashioned. The love of ancient techniques and the deep respect for the craft of their work has sometimes cast them in the role of neo-luddites but this is far from being the case. Their respect for the past is woven into a view that innovation is as important an ingredient in artisan food as a respect for progress. We just sometimes ask the question if the progress is for progress's sake. McGeough's Artisan Butcher in Oughterard, Co Galway is every inch, or is that centimeter, the essence of tradition married to innovation. Although they are famed as a butchers they also stock a wide range of other dairy produce, oils, chutneys and wine too.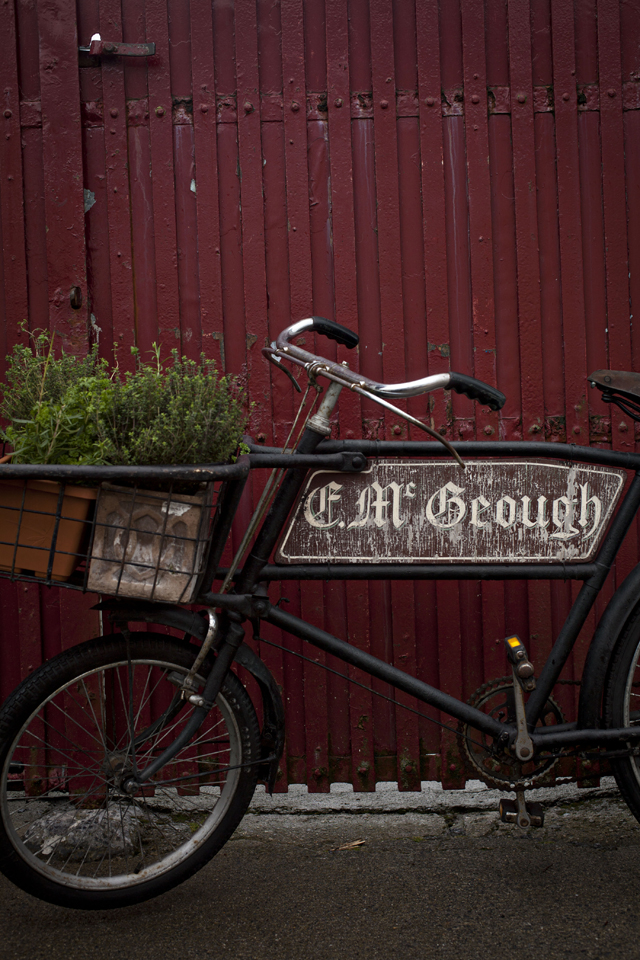 They first came to our attention with their air-dried lamb and a first taste makes you wonder why it isn't a staple on dinner tables across Ireland. They do a beef version too, equally good, though perhaps made previously famous by our distant cousins in South Africa. And what about some air-dried pork? Yes, they do that too. We then discovered the many other innovations they've cooked up and we developed a particular grá for their smoked lamb sausages. The sausage is mildly smoked, giving a quiet smoky note to the sweet lamb sausage.
McGeough's was founded by Eamonn McGeough in 1971 and is now run by his son James McGeough and his skill as a German trained master butcher has greatly added to their already significant reputation. They use only the highest quality meat, including Connemara Hill Lamb, which is unique to the area. The meat is cured and spiced using local herbs, and dried in specially built temperature controlled drying rooms, some of it for many months. The smoking process is shorter, just one day, and although you may distinguish oak and beech notes in the final product perhaps it's the unique turf notes which makes this distinctly Irish. McGeough's artisan produce can be found in many of our best restaurants, but we think you should try them at home. In particular we liked the combination of smoked lamb sausages with lentils and caramelised onions. A little warming taste of Connemara as the winter months trudge towards spring.
For the Spring issue of FEAST: A Dinner Journal, we used some of Mc Geough's amazing lamb sausages in our Sausages with Spiced Lentils and Caramelised Onions recipe. Warm and comforting yet a lighter take on a dish like Bangers and Mash. See some of our other Irish Food Folks here, here, here and here.
Continue reading for Lamb Sausages with Spiced Lentils and Caramelised Onions recipe…