Junior MasterChef!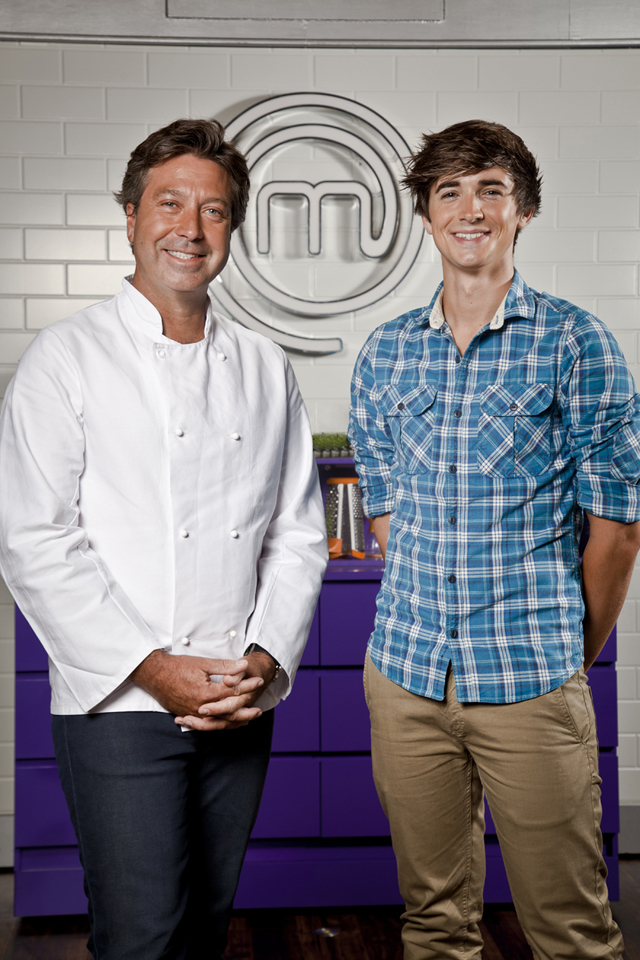 I am so excited to finally announce the big news that I am the brand new Junior MasterChef UK judge!  We spent all of August recording the show in London and I had an absolute blast.  The whole crew were incredible to work with including that old softy John Torode!  However the true stars of the show are the young cooks who took part.  They never stopped surprising us with their talents and really made the show even more fun to work on!
You can read all the details in the press release below:
NEW PRESENTER ANNOUNCED AS JUNIOR MASTERCHEF RETURNS TO FIND BRITAIN'S BEST YOUNG COOK
Junior MasterChef returns with a new judge for 2012 as CBBC once again hosts the competition to find the best young cook in the country, it was announced today (THURS).  Irish television cook, food writer and photographer, Donal Skehan, joins veteran MasterChef presenter John Torode to present the second run of the BAFTA-nominated series.
Born into a family of foodies, Donal, 25, soon saw food as a way of life. He developed a passion for capturing pictures working alongside some of Ireland's top food photographers and food stylists. Donal started his own food blog in 2007 now based on his website www.donalskehan.com – where he writes about his food adventures and recipes everyday. After only six months blogging Donal was approached to write a cookbook based around the recipes on his blog, and Good Mood Food was released in 2009.
Described as 'Ireland's answer to Jamie Oliver' Donal has since then appeared as a presenter in two series of RTE One's Kitchen Hero and his third cook book, Kitchen Hero-Great Food for Less launched in May this year.
Donal Skehan said: "I'm hugely excited to be joining the MasterChef team as a new Junior MasterChef judge. Working with John Torode is incredible – his knowledge of food is fantastic and he's been really supportive and welcomed me into the MasterChef family.
Creative Director of MasterChef Karen Ross said: "Donal's energy, enthusiasm, humor and absolute passion for what he cooks and eats made him a natural choice for our Junior Judge. The fact that he and John Torode also hit it off immediately with a shared love of food and an instant cheeky banter is a bonus. We are extremely excited to have him onboard".  The series will give some of Britain's best young cooks the chance to follow in the footsteps of 2010 champion, Georgia Bradford and be crowned Junior MasterChef 2012.
Based on the hugely successful MasterChef series, the competition will once again aim to find and encourage talented young cooks who have a flair for making exceptional food from scratch.  The format will feature 15 half-hour episodes, consisting of eight heats, two quarterfinals, four semi-finals and a final cook-off.
The budding gastronomes, aged between nine and 12-years-old, will have the chance to wow the judges with their culinary magic, learning tricks of the trade along the way. The lucky finalists will face challenges to make their friends green with envy, following in the footsteps of the 2010 finalists, who cooked for the likes of the cast of Dr Who, children's writer Jacqueline Wilson, and boy band JLS.
Donal added: "The series promises to be really inspirational. The contestants are incredibly accomplished – sometimes I even found myself taking notes – we're about to discover some of the most talented young chefs in the UK."
Junior MasterChef is being made for CBBC by Shine Television Limited. The Executive Producer for Shine is Karen Ross, and the Series Producer is Antonia Lloyd. The 15-part series will be broadcast on CBBC later this year.