×
Sign up for my free weekly newsletter!
For meal plans, cooking tips and new recipes...
Leila's Saffranskorpor and a tour of her test kitchen!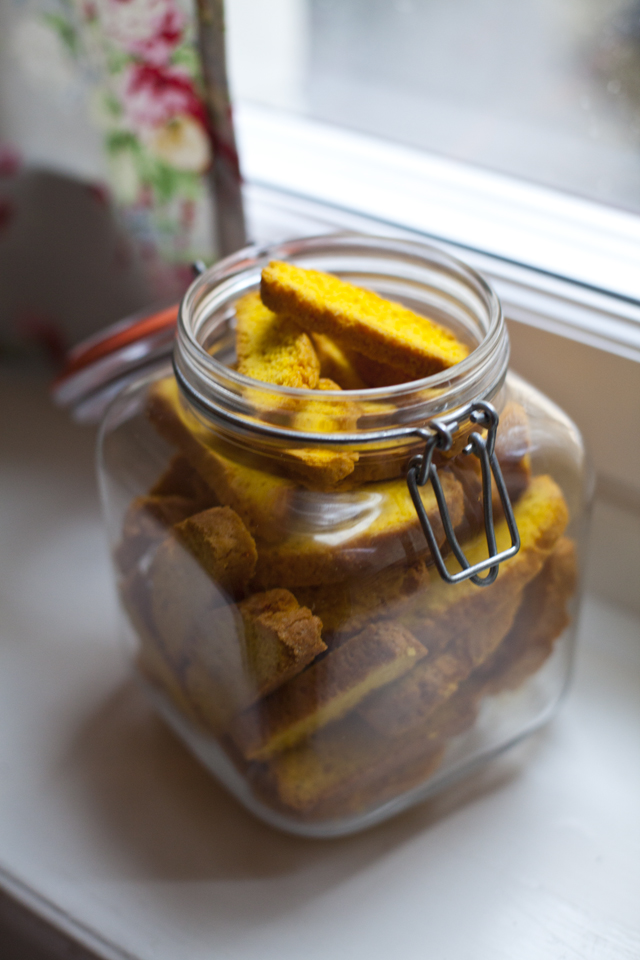 If you are a regular reader of the blog, you will know I'm a big fan of Leila Lindholm a Swedish cookbook author and TV Cook who I came across one of the first times I visited Sweden.  As part of the Christmas special I got to film with Leila during our stay in Stockholm which I was really excited about.  It was her attention to detail which first caught my eye, all her books are filled with the most beautiful photographs, all of which she styles herself.  I guess it was no surprise that when we arrived at her test kitchen and office the place was filled with vintage kitchen props and gadgets.  In between filming these wonderful Saffron biscotti, Leila gave me a quick tour of her prop shelves!
Leila's specialty is baking and this is one of the recipe's we cooked on the show. I thought it was like biscotti, but Leila said that the Swedes have their own version which is a lot more crumbly than the Italian version which I would be used to. The recipe is easily adaptable if you don't want to make it with saffron and you could add nuts, cocoa powder, or ground ginger and cinnamon for a bit of a festive twist!
Continue to the recipe for Leila's Saffron Biscotti (Saffranskorpor)…