×
Sign up for my free weekly newsletter!
For meal plans, cooking tips and new recipes...
My Christmas 2013 Kitchen Roundup!
Hi folks!

Things are seriously gearing up for Christmas in my world as I'm sure they are in yours. The presents are bought, the tree is up and now it's time to get cracking on the food!

The big news is that the annual Kitchen Hero Christmas Special airs this Sunday night on RTÉ One. We filmed it earlier this month deep in the heart of the Arctic Circle in Finland! As you can see I managed to meet the big man himself!

In this special Christmas newsletter, I've included lots of festive recipes to keep you going in the final countdown to Christmas and some leftover ideas for after.

Wishing you and yours the very best this holiday season!

Donal x
HomeCooked Under The Tree!

My new book HomeCooked is officially my bestselling cookbook to date so a big thank you for the all the support!

It's filled with my ultimate home cooking recipes to get you through the week, from everyday dinners and comfort food, to fast and healthy suppers and big baking days, it's got you covered!

There's still time to order online here or it's available in all good bookshops throughout Ireland and the UK. The perfect last minute present for any Kitchen Heroes out there.

FEAST: A Dinner Journal | Winter

The very first print issue of my brand new food magazine FEAST: A Dinner Journal, a celebration of Irish artisan producers and the Winter season, has just been released.

Print copies are available in Easons shops throughout Ireland and overseas via Subscribe.ie, where you can also purchase an annual subscription.

You can also download the digital issue via our free app available on iTunes and on Google Play for Android Devices.

Boned and Rolled Maple and Orange Glazed Turkey with Apple and Smoked Bacon Stuffing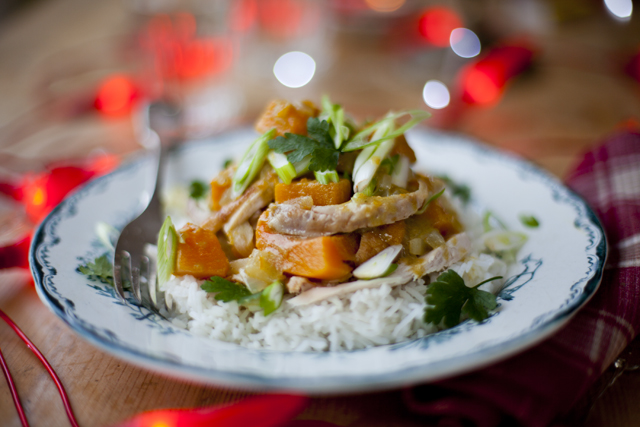 Turkey and squash Thai Green Curry


Christmas Donuts


Boozy Chocolate Pavlova


Oven Poached Salmon with Cucumber Pickle