My Paris Foodie Guide
My Parisian foodie adventure, you'll be glad to hear, went off without a hitch. Cooking for 500 outside one of the largest landmarks in the French capital for St. Patricks Day might sound like fun, but it's always nerve-wracking cooking for large numbers and there's a lot of prep work that has to be done beforehand to ensure everything goes to plan. Thankfully we had plenty of help from the amazing ladies at Bord Bia who organised the whole event and made sure everything ran smoothly. After all the work during the week, we had two days on Saturday and Sunday to take in the sights and sounds and, most importantly, eat everything in sight. I spent a week in Paris this time last year so I am fairly confident I can pass on some of my favourite foodie spots to visit. Paris really is a beautiful city which I fall in love with more and more every time. There is always something I haven't seen before to keep me interested. If you are planning a trip soon, these are just a few of my favourite places to eat, visit and indulge in.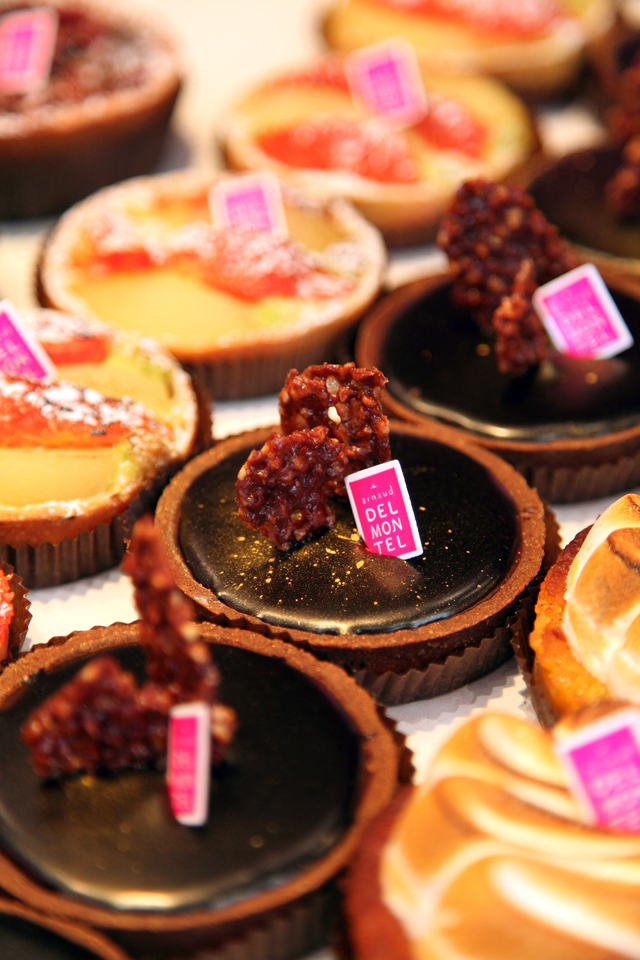 Arnaud Delmontel
Bakery and Patisserie
39 rue des Martyrs – 75009 Paris
http://www.arnaud-delmontel.com/
We stayed in a very pretty boutique hotel called Hotel Arvor which is conveniently located with not only a metro station (St Georges) but a long street (Rue Des Martyrs) packed with really interesting food shops, including this beautiful patisserie. There are quite a few macarons shops to choose from in Paris, Pierre Hermes and Ladureé being two of the leading brands, but personally I had far more time for the ones in this shop, which had all the beauty of their higher priced competitors but without the hefty price tag and snooty staff. If macarons aren't your bag, try the fantastic selection of mini patisseries.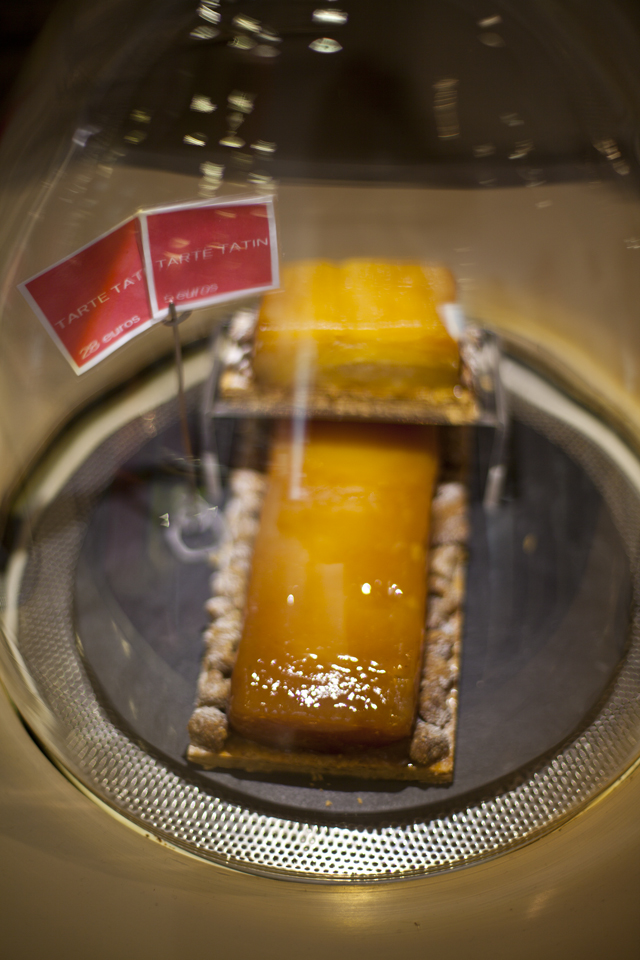 Patisserie Des Reves
93 Rue du Bac 75007 Paris
http://www.lapatisseriedesreves.com/
I think I actually audibly gasped when I first walked into this stunning and chic patisserie. The name really says it all, Patisserie des Reves or "patisserie of dreams" in English, offers the most epic pastry creations I have ever seen. Everything is beautifully presented under a series of domes in the centre of the shop, built, probably, to prevent people from drooling all over the selction of classic French desserts with a twist. While all the creations in the centre are priced from around €20 and upwards, you can get a taster to-go for the more budget concious patisserie shoppers, with a nice selection of giant brioche buns, madeleines and pain au chocolats. If you see no other patisserie in Paris make sure you don't miss this one.
Patrick Roger Chocolat
91 rue de Rennes 75006 Paris
I have to confess that I have never actually bought anything in this fantastic chocolate shop, but I have managed to sample a few chocolates and I can safely say that they were magnificent. The real draw for me in this particular chocolate shop is the amazingly artistic chocolate creations. I don't think I have ever seen chocolate sculpted into ginormous eggs, chickens, fish, and various other animals, before and it is quite  fascinating to even try and conceive how some of the items are made.
La Grande Épicerie
38 Rue de Sèvres 75007 Paris
http://www.lagrandeepicerie.fr/
An extra part of the famous Le Bon Marche, dedicated solely to one of the most amazing gourmet supermarkets is also well worth a visit.
A La Ville De Rodez
Rue Vieille du Temple, Paris
A true gourmet feast for the senses, there is something very charming about this little food treasure trove in the heart of the Marais district, which makes for a great wander on a Saturday morning. The shop is packed with hanging meats, cheese for tasting and confit de canard (preserved duck) for purchase in tins. If you are looking for something to bring home to pop in your pantry for a rainy, French-inspired day you will find it here.
Chez Michele
10 Rue de Belzunce, 75010 Paris
I had been to Chez Michele on my last visit to Paris, after a recommendation made by one of the girls who works at the leading Parisian foodie magazine, Le Fooding. Both meals can only be described as epic. The restaurant itself is quite unassuming and to be honest I think that in itself is what makes the meal even more exciting, the fact that it takes you quite by surprise. After an aperitif of Kir Royale, we were served an amuse-bouche of a bisque which was so rich and intense that you really needed no more than a few sips.  After a 30 minute discussion over the chalkboard menu where our secondary school French was really put to the test, we decided on a fantastic selection of starters, mains and desserts. The starters were a delicious selection of French cooking, including a foie gras served with a classic French salad, smoked haddock served with mashed potato and a lentil terrine. Mains included a scallop salad, slow cooked beef and pigeon pot au feu. After a cheese board which was being passed from table to table, we devoured a wonderful selection of desserts which included Paris Brest (choux pastry with a creamy filling), a passion fruit mille feuille, and tarte tatin with a cassis sauce. This is a must visit!
Lébauchoir
43-45 rue de Citeaux – 75012 Paris
A perfect example of a classic French bistro, Lébauchoir ticks all the boxes. I was always taught to eat where the locals eat, even if that means you get funny looks when you walk in! I knew the minute we arrived in the door of this restaurant we were going to eat well. I had a delicious starter of the most beautiful chorizo and cornichons, followed by a really good piece of roast lamb which tasted like it had been home cooked with lots of love. Dessert could not be resisted and the extra calories were quickly forgotten while we all tucked into a mouthwatering ice cream tart served with little choux pastry balls and dripping in chocolate sauce. The perfect little lunch time stop.
Raspail Organic Food Market
Boulevard Raspail, between rue du Cherche midi and rue de Rennes
Sunday Mornings 9am- 2pm
The bustle and busyness of this market captures everything that gets me excited about food. The exit from the metro lands you smack bang in the middle of stalls teeming with fresh produce, bulging baguettes, roasting chickens and beautiful bright flowers. The market runs right down the centre of the street and takes place on a Sunday morning, offering exclusively organic produce. The only regret I have about visiting the market is that I don't have somewhere to cook the ingredients afterwards, but there are plenty of stalls where you can buy something to eat there and then.