November 2012 Update!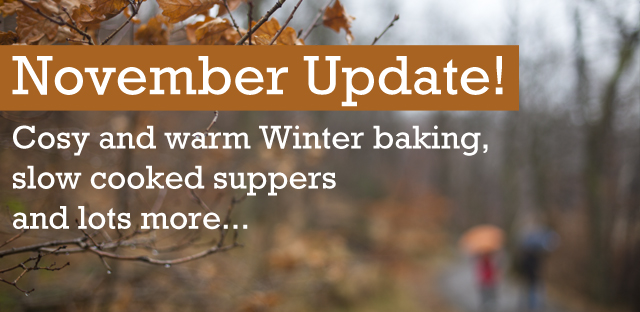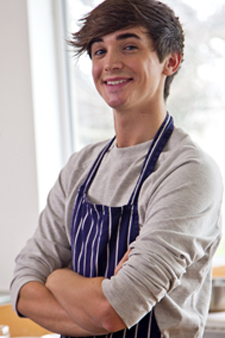 Hi guys,
Christmas is just around the corner and I for one cannot wait!  In the lead up to December, this month is all about slow cooking, cosy baking days and winter ingredients.
At the moment, my kitchen is packed with pomegranates, clementines, root veggies and I have just stocked up on my festive spices, cinnamon, cloves and cardamom!
There's lots to be excited about this month as Kitchen Hero: Great Food For Less is back on screens over on RTÉ One, make sure to tune in Wednesdays at 7.30pm.
I will be joining fellow Junior MasterChef judge, John Torode on BBC Breakfast on BBC One this Wednesday morning the 21st of November, to speak about the competition.  Junior MasterChef has been airing all this month and the final takes place this week on Friday the 23rd of November.  Make sure to tune in weekdays at 4.30pm on BBC One and the CBBC channel.
I can also reveal that I am busy working away on my fourth cookbook and third cookbook in the Kitchen Hero series, which will be due out next year.  I hope that can explain my silence on the blog a little, as I have been writing away like a busy bee, before my deadline in December!
This month also marks the 6th annual Great Irish Bake in aid of Temple Street Childrens Hospital. This month we're encouraging the nation to get baking, to raise funding for this great hospital.  I've provided some delicious baking recipes and videos, to inspire you, to get baking and to organise cakes sales at home, in work or at school.  See details below.
In this month's update, there's a selection of Swedish baking, Winter salads, and comfort food recipes, two Asian inspired cookbooks, baking videos, a visit to the Wild Honey Inn, in the Burren on Ireland's west coast and three incredible food blogs, I've been drooling over.
Have a wonderful November!
Donal x


In a month where slow cooking, soups and stews are all the rage, I've been looking for inspiration a little further a field.  Earlier this year I visited Thailand and Vietnam and fell even more in love with the cuisine.  Dishes that have the vital components of spicy, sweet, sticky, salty and smokey are perfect for this time of year and this month, two of the cookbooks I've been reading are SABA: The Cookbook and Vietnamese Street Food.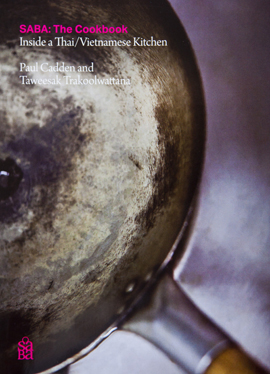 SABA: The Cookbook
Paul Cadden and Taweesak Trakoolwattana
Packed with recipes from the kitchens of Dublin's most well known Asian restaurant, Saba, this cookbook is beautifully illustrated with images from Matthew Thompson.  I was quite excited to pick up this cookbook when it was released last year, as I had gotten the opportunity to spend some time in the kitchen with head chef, Taweesak Trakoolwattana.  His passion and wonderful combinations of fresh ingredients and Asian spice can be seen demonstrated throughout the book, which features recipes like Spicy Minced Chicken Salad, Thai Green Papaya Salad and Roasted Butternut Squash Curry alongside classic Saba dishes like, Tao's Mother's Pork Belly with Shitake Mushrooms and Kale and Fillet of Beef Marinated In Irish Beer.
SABA: The Cookbook can be ordered online over here, all proceeds go to Our Lady's Childrens Hospital, Crumlin and the Thai Red Cross Society…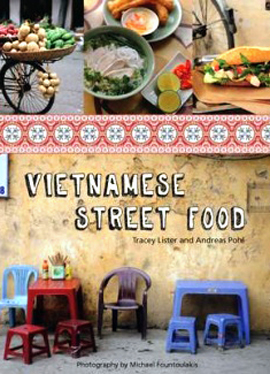 Vietnamese Street Food
Tracey Lister and Andreas Pohl
One of the highlights of our stay in Hanoi this year was was a visit to the Hanoi Cooking Centre.  We chose the Street Food course and were treated to a tour of the local market and then an introduction to some of the most famous Hanoi street food recipes.  As we were leaving I bought Vietnamese Street Food, written by owner Tracey Lister.  It's a wonderful book which demonstrates the simplicity of Vietnamese street food.  Anyone who has been to Vietnam will no doubt be familiar with the little pop up restaurants with plastic children's furniture, precariously positioned on the side of the street.  Often with just one dish on the menu, these street food stalls are all about fast, fresh and simple cooking.  Recipes in the book include street food favourites like Banh Mi, a rice flour baguette filled with spicy vegetable pickle, coriander, paté and pork belly, beef rice paper rolls and the chargrilled ground squid which is the perfect accompaniment to cold Vietnamese beer.  Even if you've ever been, this book will instantly transport you back to the bustling side streets of Vietnam and leave you brimming with inspiration.
Vietnamese Street Food is available online over here…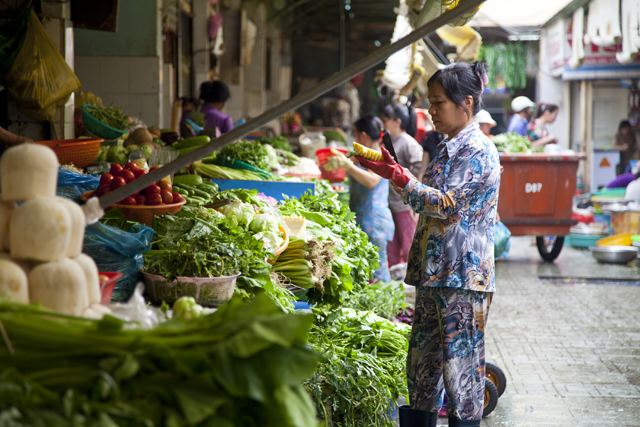 I am thrilled to be taking part again this year in the 6th annual Great Irish Bake in aid of Temple Street Children's University Hospital….
This month we are calling on cooks everywhere to put their pinnies on and have their ovens at the ready to participate! From coffee mornings to office bake sales to tea parties in schools, there are endless ways for bakers to get involved and raise these much needed funds. The money raised will go directly towards the hospital's main project for 2012/13, which is to renovate one of the oldest and busiest wards. This ward, fondly known to many as Top Flat, is home to some of Ireland's sickest children, a high percentage of which are children with Cystic Fibrosis. This is vital to the hospital and will allow them to give the best possible care to the children who come through their doors each year.
If you want to take part, sign up for a baking pack over on thegreatirishbake.ie to get you started. It's great fun and it's all for a really great case!
For anyone looking for a little inspiration, I've put together just a few recipes for the bake off and thanks to the highly talented folks, Robin and Mark, at Nomos Productions, who gave their time so generously, this year we even have videos to demonstrate them!
Check out the recipes and videos below which are all perfect for any bake sales you might be organising…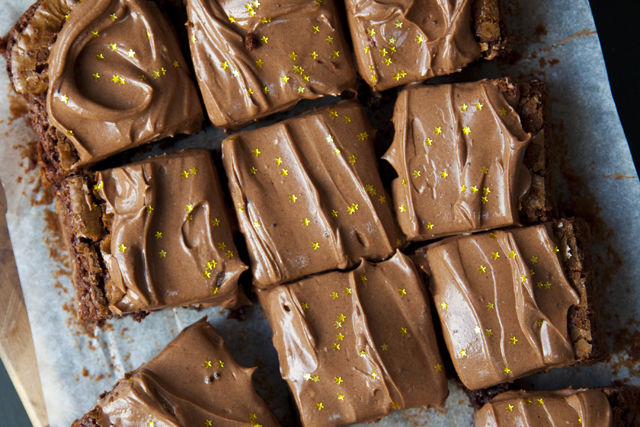 Continue to the recipe for Rich Frosted Chocolate Brownies…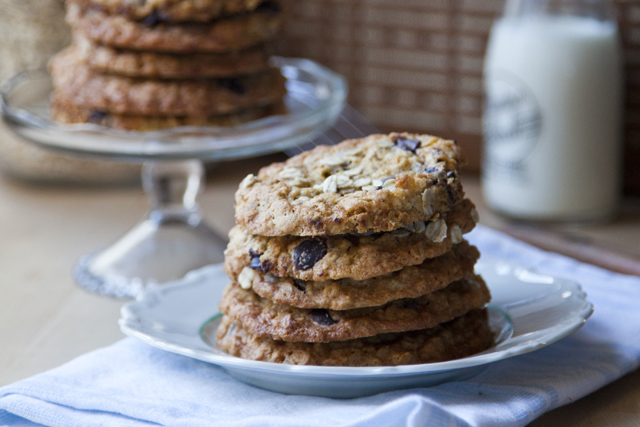 Continue to the recipe for Chocolate Chip Oat and Raisin Cookies…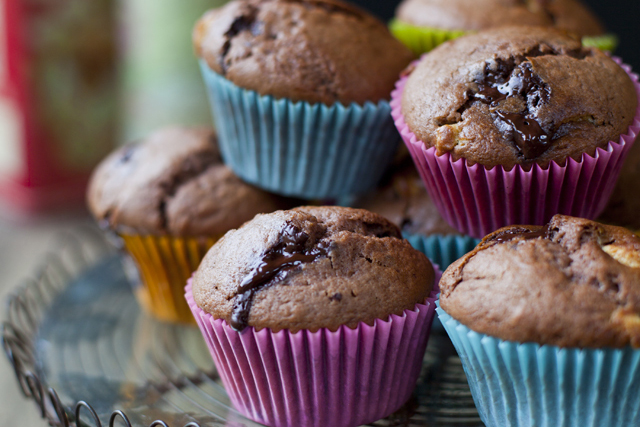 Continue to the recipe for Triple Chocolate Muffins…
Wild Honey Inn
Lisdoonvarna, County Clare, Ireland
Earlier this year we visited Lisdoonvarna for the Burren Slow Food festival and one of the total highlights, was a stay at The Wild Honey Inn. Run by the McGrath family, this cosy hotel and restaurant, nestled in the heart of the Burren and only a short drive to the dramatic cliffs of Moher, has something incredibly special. The rooms are charming and comfortable and the location is ideal for a good wander in the spectacular, surrounding scenery.
Owner Aiden McGrath cooks, breakfast, lunch and dinner and prides himself on using the best quality, local and seasonal produce. Although the food is quite sophisticated, there is a wonderfully relaxed atmosphere in the bar and restaurant. Some of the memorable dishes during our meal were a creamy smoked salmon terrine and braised and crisp pork cheek, wild mushroom, asparagus, tarragon velouté.
If you make the wise decision and end up staying for breakfast, my recommendation is the creamy and smokey Omelet Arnold Bennett, true perfection and everything you could possibly want on a relaxed Sunday morning.
Bed and breakfast is available for €40 a night…

This month in my blog round up, two superstar food blogging ladies who both have books out at the moment and a beautifully illustrated food blog which I've recently come across: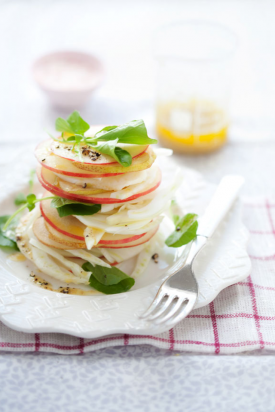 Cannelle et Vanille
If you haven't heard of Arun Goyoaga and Cannelle Et Vanille before, where have you been? In my book, she is food blogging royalty and was one of the first food bloggers to truly take food photography on a blog, to the next level. Her light and delicate recipes, are beautifully illustrated, with her unique food photography and styling. I often find myself open mouthed and gawping as I scroll through her latest posts on the search for inspiration. Earlier this year, Arun's first cookbook came out and I for one am dying to get my hands on a copy. Check out the video below for a taster of Arun's book and blog.
Must Try Recipe: Pear Apple and Fennel Salad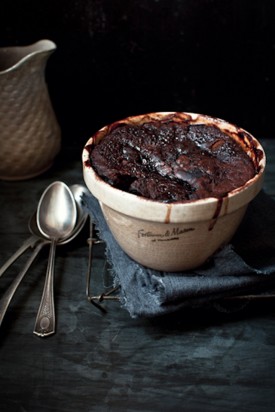 What Katie Ate
If I were to name the game changers of the food blogging world, at the top of my list would be Australian based Irish food photographer, Katie Quinn Davies. Katie burst on to the scene in May 2010 and the epic food images, which she posts on her blog, What Katie Ate, are what caught my attention. But it's not just spectacular food images, memorable recipes like black forest butterscotch trifle with mascarpone cream and blood orange, mango and peach granita are also what have people flocking to her website. It was inevitable that Katie would produce a cookbook and it has just been released, check out the video below.
Must Try Recipe: Self Saucing Mocha Choc Pudding
The Forest Feast
For new food bloggers it's often difficult to find something that sets you apart from everyone else. Erin Gleeson has an interesting approach, combining both stunning food images and beautiful hand drawn illustrations and type, which she describes as "photographic recipe illustrations". Once a city girl, Erin now blogs from a cabin in the woods of Northern California and from the magical images she posts, it's not hard to see where her inspiration comes from. With recipes like spiced apricots in dark chocolate, orange avocado salad and lentil lettuce cups and a promise of a cookbook next year, I will definitely be going back for more.
Must Try Recipe: Kale Chips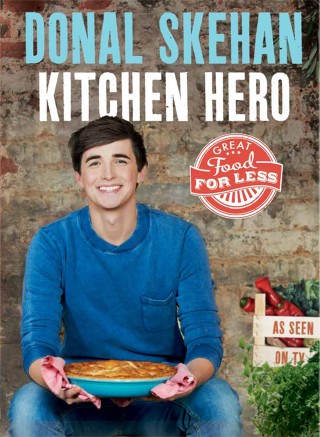 To celebrate the return of Kitchen Hero: Great Food For Less on RTÉ this month every Wednesday at 7.30pm, I have a signed copy of the book which accompanies the series up for grabs. The book is packed with lots of money saving recipes, tips and advice from butchers to fishmongers.
I took a lot of inspiration from family recipes while writing this book so there are quite a few family classics like, Irish stew, chuck steak stroganoff, and my mom's coq au vin blanc. There are also lots of dishes that rely on spice, to bring some cheaper cuts of meat alive like, my Chinese five-spice pork belly, Moroccan spiced lamb shoulder and Thai red fish curry.
I was fairly adamant that even though this was food using inexpensive ingredients, that I didn't skimp on lots of wonderful baking recipes, some of my favourites include, sticky toffee banana puddings with a salted caramel sauce, Swedish kladkakka and banana bread with a rich fudge frosting.
To be in with a chance of winning a copy of the book, please leave a comment below, with your favourite slow cooked Winter dish to cook. A winner will be chosen at random and the competition closes on the 30th of November.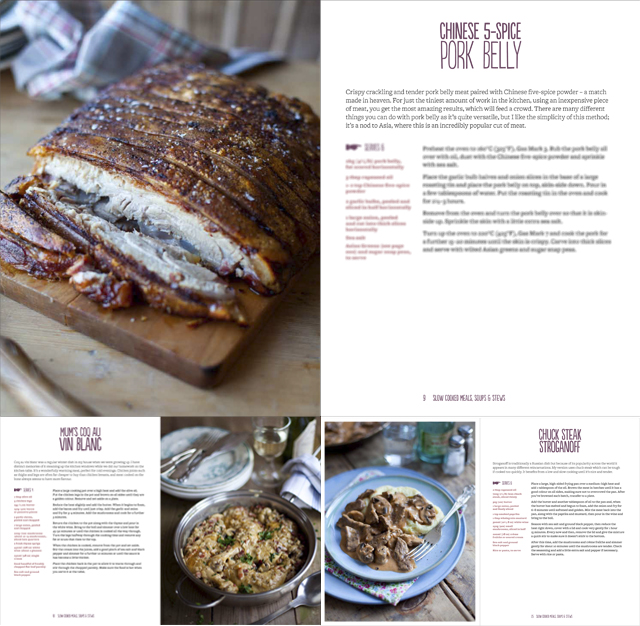 In the run up to Christmas and for a limited time you can purchase personalised signed copies of my three books, "Good Mood Food: Simple, Healthy, Homecooking", "Kitchen Hero: Bringing Cooking Back Home", "Kitchen Hero: Great Food For Less".