October 2012 Update!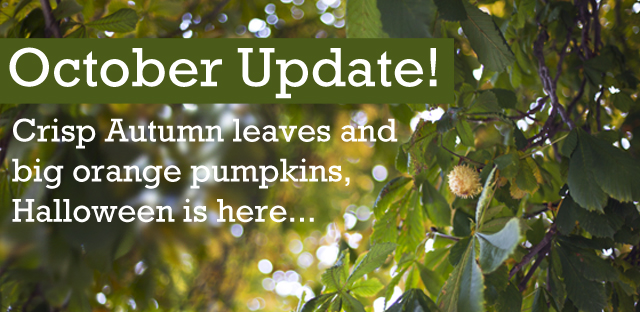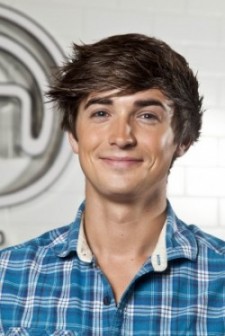 Hi folks,
It's time for big wooly jumpers, crunchy fallen leaves, crisp evening walks and the smell of open fires, yes it's definitely October!
With the change of season I'm seriously craving more comfort food, so this month it's all about delicious dishes that warm you up, from the inside out!
There's lots to keep us occupied in the kitchen with Autumn fruit and vegetables like apples, pears, figs, blackberries and big orange pumpkins plus great root veggies like beetroot, carrots, and Jerusalem artichokes.
After months of having to keep quiet (very hard for me to do!) it was great to finally reveal that I am the brand new judge on BBC's Junior Masterchef, alongside John Torode. We recorded the series throughout August in London and it's going to be airing on CBBC and BBC in November. It's a really positive show and the young cooks who took part are definitely going to blow you away. The show starts on November 5th on BBC1 at 4.30pm.
Kitchen Hero: Great Food For Less also starts back on RTÉ One on November 7th at 8.30pm. You can find the recipes from the series in the book which accompanies the series, "Kitchen Hero: Great Food For Less", available in all good book shops now.
I've been pretty much obsessed with Pinterest, in the last few months. It's a super source of inspiration for food, photography and so much more, you can check out my boards over here and sign up also!
In this month's update, there's a selection of my favourite Autumn and Halloween recipes from the website, a review of Leila Lindholm's new cookbook, three ingredients I've been using lots of, a wonderful little spot in Stockholm to eat at and two of my favourite food blogs.
Have a great Halloween!
Donal x

There's lots of Halloween inspired recipes on the website, from Halloween brack to pumpkin pie. Make sure to give these a go: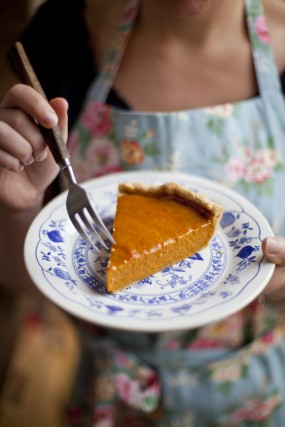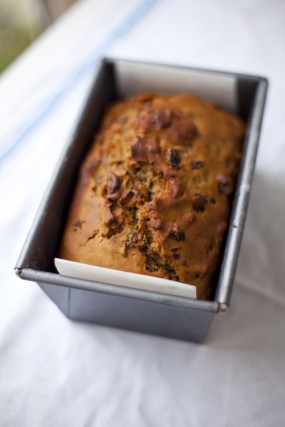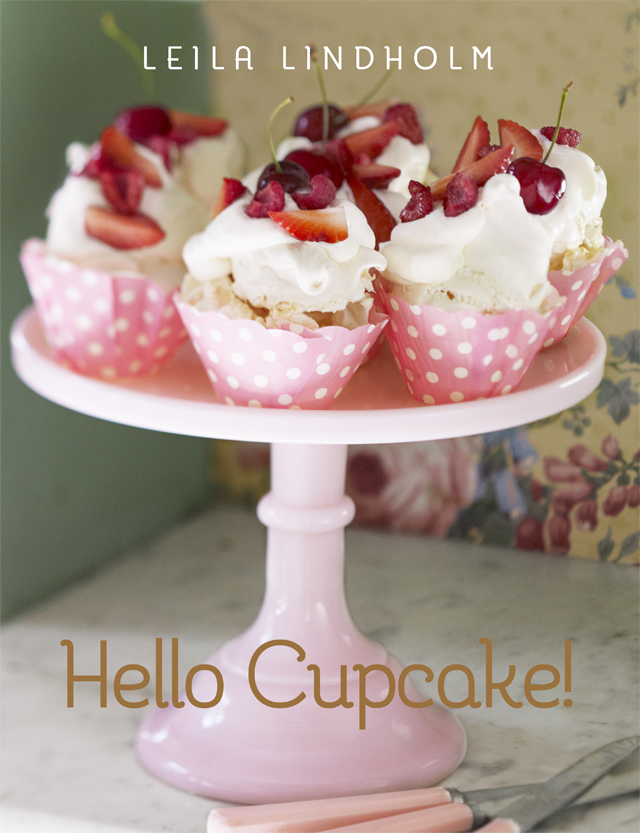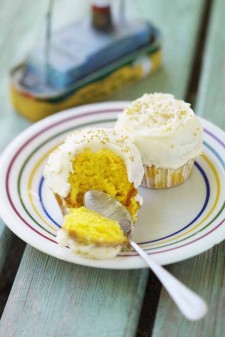 Hello Cupcake – Leila Lindholm
I picked up Leila's new book "Hello Cupcake" in Swedish last year and it's jam packed with inspiring images and delicious recipes. If you haven't come across Leila before, she is a mega star in Sweden with bestselling cookbooks, tv series, her own publishing house and more recently a successful online kitchen shop www.leilasgeneralstore.com (Click at your own risk, there's lots of amazing things to buy!).
What I love most about Leila's recipes is that she makes them look incredibly easy and in Hello Cupcake she totally capitalizes on people's constant cravings for all things cupcake related.  There are recipes for Missisippi Mud Cupcakes, Key Lime Pie Cupcakes, Rockyroad Cupcakes and Sticky Pecan Upside Down Cupcakes.
But if all those recipes leave you with cupcake fatigue, don't worry as Leila has also included some wonderful whoopie pie (the slightly more subdued cousin of the flashy cupcake) recipes to keep you entertained.  With Ginger Raspberry Whoopies, S'mores Whoopies and Banoffee Whoopies you'll be shouting "whoopie!" at the top of your voice!
Hello Cupcake is available on Amazon.co.uk and all good bookshops now…
If you'd like to get your hands on a copy of this book, leave a comment below telling me your favourite thing to bake in the Autumn. Winner will be chosen at random and remember to leave your email address so I can contact you if you win!
I tend to go through phases where I get a little bit obsessive about certain ingredients or techniques in the kitchen, this month it's all about pumpkins, beetroot from the garden, and Irish sea salt…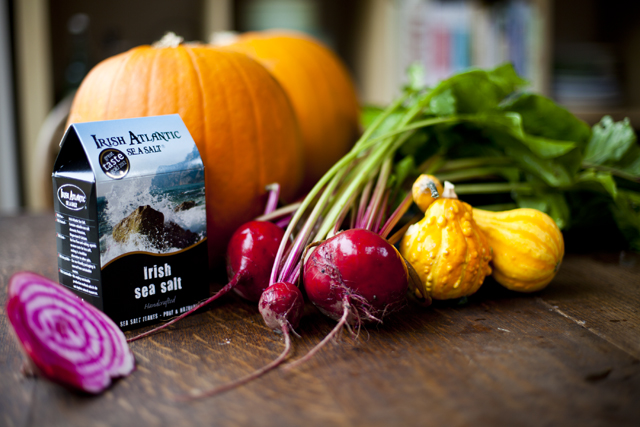 Pumpkin
I am quite gutted I didn't get around to growing pumpkins in my kitchen garden this year.  We had the most amazing pale blue ones with electric orange flesh last year, which grew from a plant, that quite creepily edged closer and closer to our back door day by day.  My lack of homegrown pumpkins has not however, stopped me from using them this month and I've been using them to roast, added to soups and even for some sweet baking recipes too.  Most Irish households are more used to carving pumpkins for Halloween rather than cooking them, but there are lots of varieties of pumpkins out there so give them a go.  Pumpkin adds a wonderful sweetness and texture to dishes and it goes beautifully with salty smokey bacon, blue cheese, nuts and spices like chilli, cinnamon and ginger.
Beetroot
I am completely and utterly smitten with beetroot and it's odd sweet earthy taste.  While I'm a sucker for the deep purple variety which stains your hands while cutting it, my big love this year is the Chioggia variety, I grew in the garden.  The big, red, bulging outsides conceal rather incredible red and white circles on the inside.  I have been shaving these finely on a mandolin, to be used raw, dressed simply with a sweet and sharp dressing and a scattering of finely chopped dill.  Totally healthy and proper fast food!  When I do cook beetroot, my preferred method is to roast them. They can then be used in one of my favourite warm winter salads with goats cheese, garden leaves and finely sliced crisp apple.  Beetroot can also be used in baking and is the perfect addition to chocolate cakes to give them a rich and dense texture.
Irish Atlantic Sea Salt
I was sent a box of Irish Atlantic sea salt this month and I've been using it in place of Maldon in my cooking.  Produced on the Beara Peninsula in West Cork from the highest quality sea water, Irish Atlantic Sea Salt offers a wonderfully pure and organic flaky sea salt.  Anyone who has visited that particular area of Ireland will have seen the wonderful coastline and spectacular landscapes which I suppose adds to the appeal of using this product.  I love to add sea salt to sweet baking recipes to balance the sweetness and it is especially helpful added to chocolate chip cookies, rich caramel sauces, and dark chocolate truffles.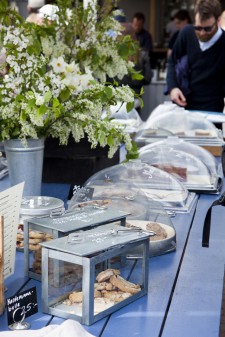 Rosendals Garden Cafe
http://www.rosendalstradgard.se
I have been over and back to Sweden recently to promote the Swedish edition of my cookbook which has meant getting to spend some time in one of Europe's chicest capital cities.  One of my favourite places to visit in Stockholm is Rosendals Cafe on Djurgården, one of the many islands which make up Sweden's capital city.  The gardens date back to the 17th century and boast an incredible display of fruit trees, vegetables and flowers.
The highlight of a day spent there is a lunch at the cafe which offers simple well cooked dishes and a menu which changes on a daily basis.  The cafe uses organic produce which in season is plucked from the gardens on site.  The breads and pastries on offer are also not to be missed, with some fantastic sourdough breads, carrot cake and coconut macaroons.  One of my favourite Swedish cooks, Monika Ahlberg, ran the cafe during the 90's and wrote The Garden Cafe at Rosendal in 1994, the book is a wonderful example of the seasonal approach the cafe takes to food.
If you find yourself in Stockholm, Rosendals Garden Cafe is not to be missed.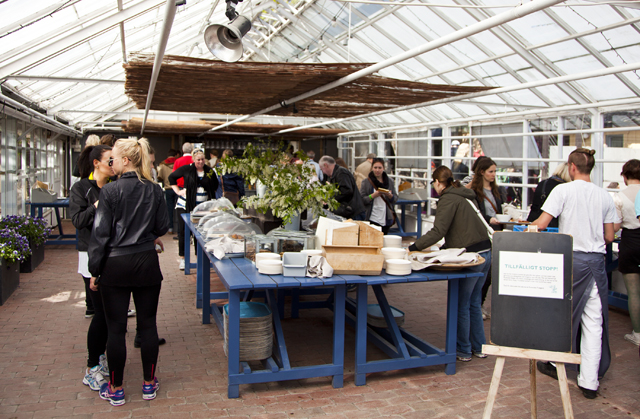 In the food blogging world I often find myself surrounded solely by lovely ladies, so it's interesting that my favourite food blogs this month come from an all star male cast!  Check out these two fantastic blogs: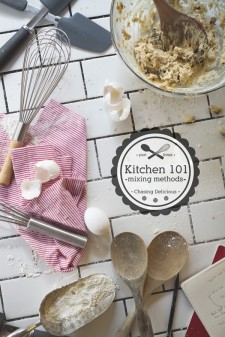 Chasing Delicious
Chasing delicious is written by Texas native Russell van Kraayenburg where he shares his wonderful baking imagery and recipes.  Many of his posts feature wonderful food related graphic designs which he also sells via The Sweet Tooth Paper Company.  Recipes like Cinnamon Twists, Black Plum Ice Cream Sandwiches on Homemade Oat-Graham Crackers, Blueberry Tall Pie are all guaranteed to whet your appetite.  What I love most about Russell's blog is the food memories and stories he shares alongside his drool worthy recipes.  It's this simple combination that makes Chasing Delicious extra special.
Must Try Recipe: Orange Cake with Italian Meringue Frosting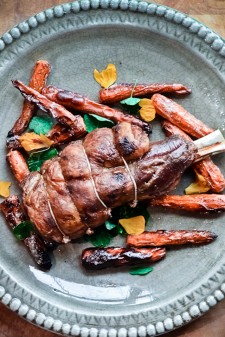 Kitchen 72
One of the best Irish food blogs which has the perfect combination of fantastic food images and inspirational recipes has to be Kitchen 72. Written by David Kiernan, he manages to capture his love of food and exploration of ingredients perfectly.  While some of the recipes might sound slightly complicated for the first time cook, David's relaxed recipe style makes them sound incredibly achievable.  Just some of the recipes I have bookmarked include his Poached Egg, Polenta Porridge & Wilted Greens, Squid and Chorizo Scotch Egg, Roasted Bone Marrow with Salsa Verde and Bo Ssam – Slow Roasted Pork Shoulder – Momofuku Style.
Must Try Recipe: Slow Roasted Lamb Shoulder & Slow Roasted Carrots