Pizza? On The BBQ? Are You Avin' A Giraffe?!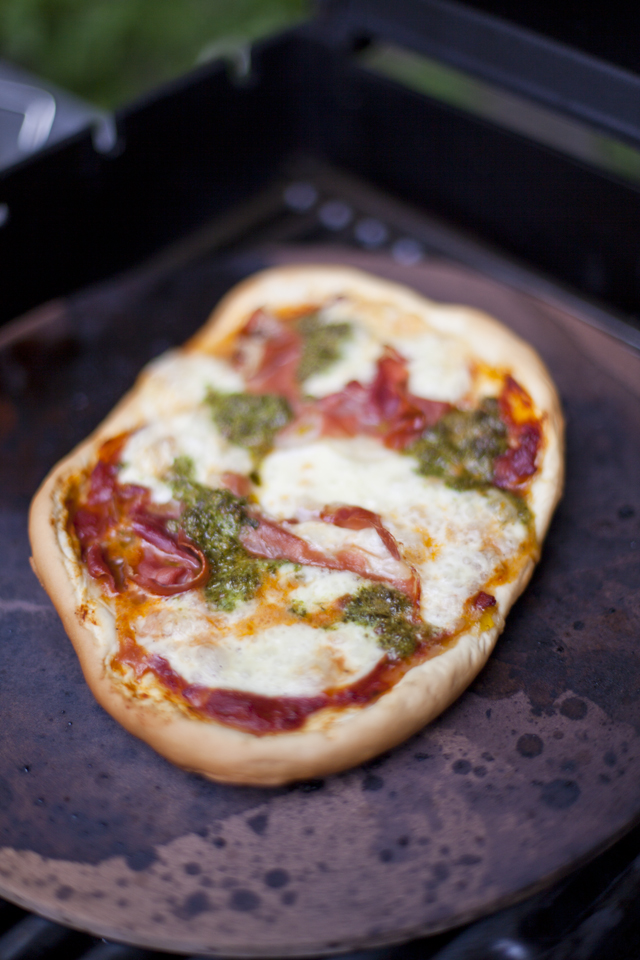 I have been dying to cook pizza on the BBQ for ages and I finally plucked up the courage to make it happen a few weeks ago.  After a lot of research on the matter, the choices boiled down to two major options, one to cook it directly on the grill which had it's hazards, and then choice I went with which was to buy a pizza stone.  The decision was made easy when I spotted a cute little stone for about 15 euro on sale in a hardware shop.  The beauty of cooking on the stone is that you get left with a fantastic crispy and chewy base.  You pop the stone on BBQ for about 45 minutes ahead of cooking and then when it's nice and hot, you slap on the pizza base and assemble the pizza toppings.  In about 6-8 minutes you are left with one of the most delicious pizzas you will ever make at home.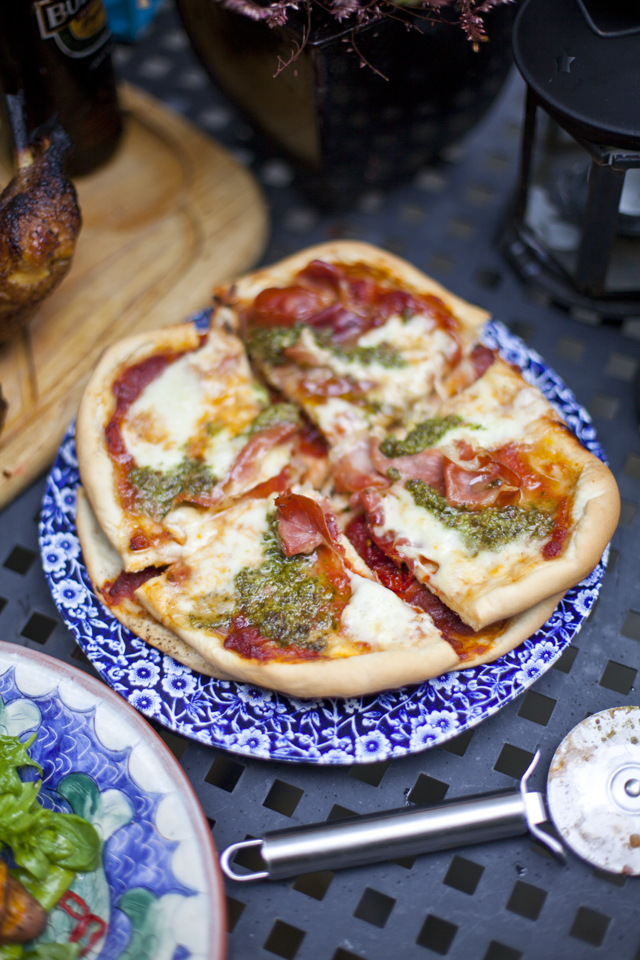 The recipe here is totally adaptable in terms of toppings etc and if you can't get your hands on a pizza stone, you can just as easily cook the pizza's in a nice hot oven for the same amount of time.  If you do plan to make these pizza's they really are great for outdoor parties because you can lay out a selection of toppings and ask them to customise them, themselves. FUN TIMES!