×
Sign up for my free weekly newsletter!
For meal plans, cooking tips and new recipes...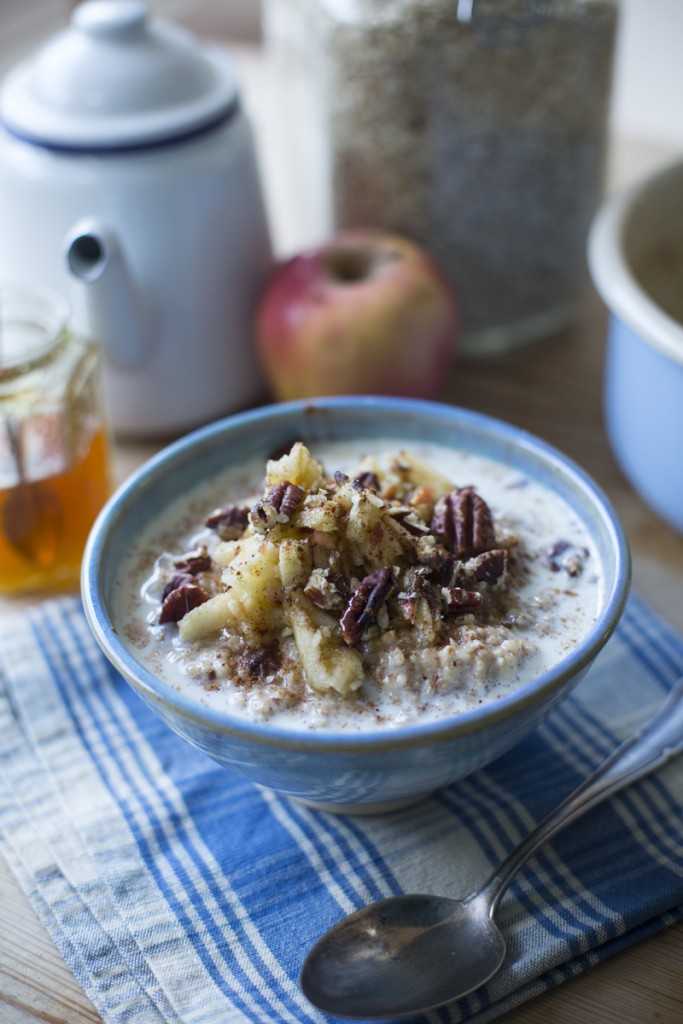 Apple & Cinnamon Porridge
February 05
I eat porridge for breakfast most mornings, but eating the same thing everyday can become extremely boring. This recipe is my solution to jazzing up regular old porridge, it's really filling and super healthy! If you're avoiding dairy or just want to change things up by all means use almond or soya milk instead.
Method
Measure the porridge in a small glass then add it to a small sauce-pan with twice the milk. Place the saucepan on a medium-high heat and bring to the boil, then turn off the heat.
Add a pinch of salt and stir consistently until you have a thick, creamy mixture, this will take roughly 8-10minutes.
Grate the apple and stir half of it into the porridge, then add the cinnamon and honey and mix well. Serve the porridge in a bowl then top it with the rest of the grated apple, some more cinnamon and honey.
Sprinkle the toasted pecans on top, it's a nice little addition to add some cold milk over the top to if you like.
If you make this recipe, be sure to tag your photo
#DonalSkehan