×
Sign up for my free weekly newsletter!
For meal plans, cooking tips and new recipes...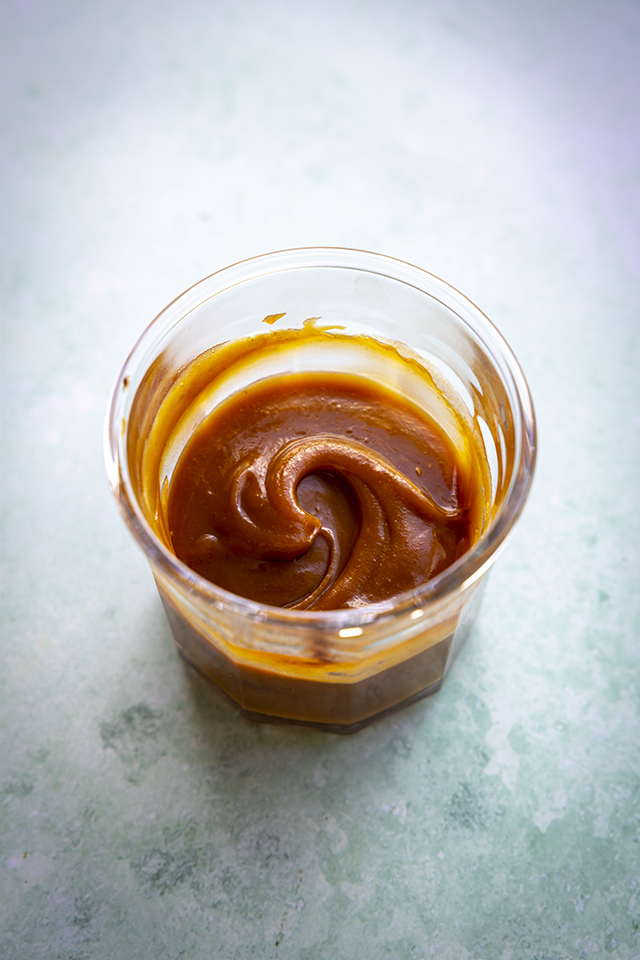 Cheats Salted Caramel Sauce
October 24
The caramel sauce certainly has a knack to it and getting the sugar to that perfect golden hue is not without perils, but after a couple of goes it becomes old hat. Save some to pour over the top for proper ooh's and aah's as you serve this one with ice cream.
10mins
Serves
Method
Combine the sugar with 50ml of water in a heavy-based saucepan over a medium-high heat. Once boiling, reduce the heat slightly and allow the mixture to simmer steadily for about 15 minutes, without stirring, until a golden caramel forms.
Remove the pan from the heat and mix in the cream and salt. Don't panic when it bubbles and spits, return the pan to a low heat and the sugar crystals will re-melt.
Add the butter and combine to form a smooth caramel sauce.
If you make this recipe, be sure to tag your photo
#DonalSkehan