×
Sign up for my free weekly newsletter!
For meal plans, cooking tips and new recipes...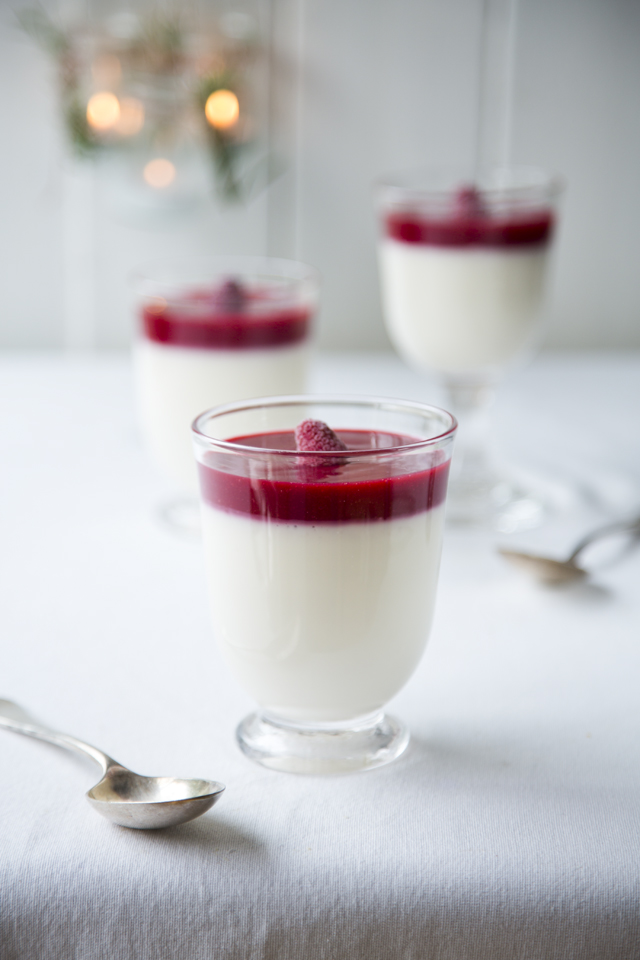 Christmas Yoghurt Panna Cotta
December 05
Panna cotta is a wonderful make ahead dinner party dessert. This lighter version uses creamy Irish yoghurt rather than cream.
30 mins
Serves 15
Method
Soak the gelatine leaves in cold water in a shallow dish. Put the sugar and milk in a small pan and stir over a low heat until the sugar has completely dissolved. Bring to the boil, then take off the heat. Take the gelatine out of the water, squeeze out extra liquid and stir into the hot milk. Leave to cool for 10 minutes.
Whisk in the yogurt and vanilla extract and pour into individual serving glasses. Chill in the fridge for approximately 3 hours or until set.
To make the sauce, place the raspberries, lemon juice and sugar in a small saucepan with 1 tablespoon of water. Bring to the boil and cook for 5 minutes.
Remove from the heat and pass the mixture through a fine sieve. Serve the set panna cotta topped with the raspberry coulis.
If you make this recipe, be sure to tag your photo
#DonalSkehan