×
Sign up for my free weekly newsletter!
For meal plans, cooking tips and new recipes...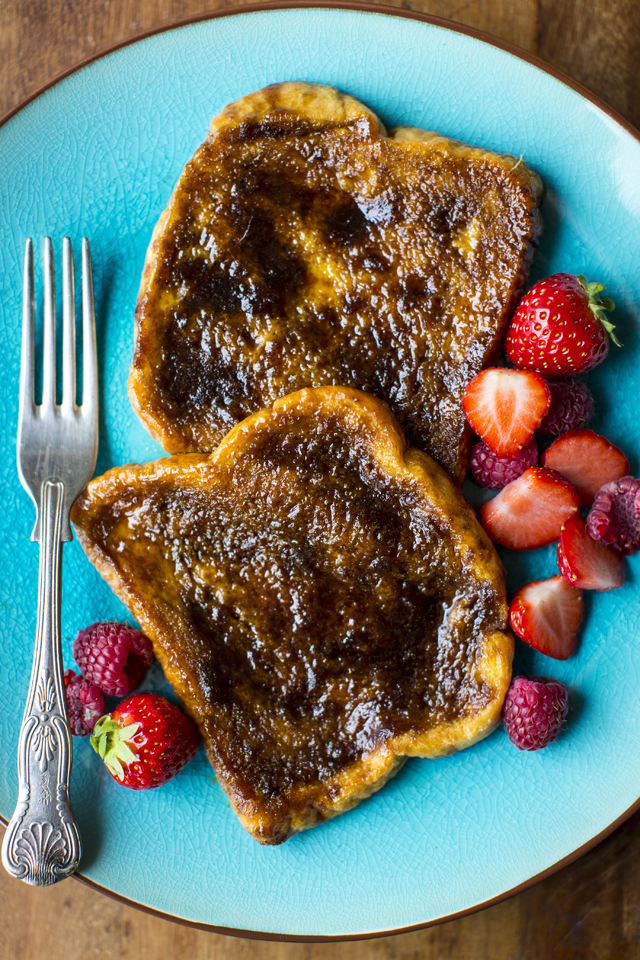 Crème Brulee French Toast
August 17
Thick layers of sweet brioche topped off with a crunch crème brulee topping.
10 mins
Serves 1
Method
In a medium sized high sided baking dish, whisk together the egg and milk until combined. Heat a large frying pan or skillet over a medium high heat.
Dip two slices of brioche in the egg mixture and soak on both sides for 1 minute. Sprinkle the brown sugar generously over the side that isn't soaking, press down slightly and then fry sugar side down in foaming butter until almost cooked through and a golden crust has formed.
Flip and fry for 1 minute. Serve with strawberries and a dusting of icing sugar.
If you make this recipe, be sure to tag your photo
#DonalSkehan