×
Sign up for my free weekly newsletter!
For meal plans, cooking tips and new recipes...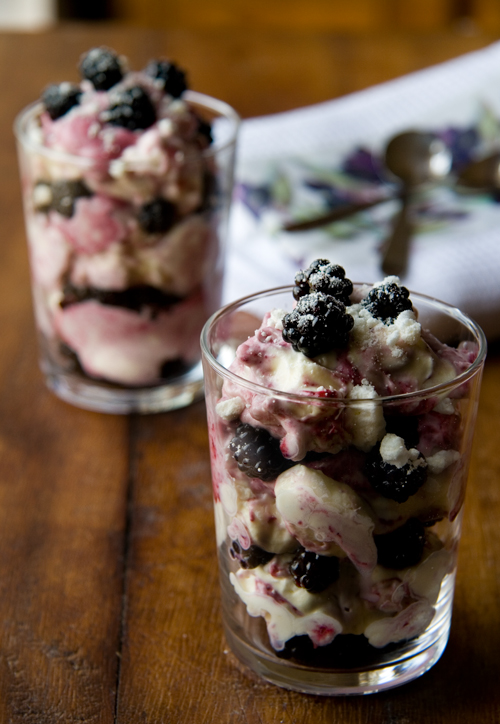 Blackberry Mess
October 15
This is my take on the classic English recipe "Eton Mess" which originally uses strawberries. You can really use any fruit here and just adapt on the cream and meringue mixture. The recipe takes minutes to throw together and is a super last minute dessert.
15 mins
Serves 4
Method
In a bowl, whip the cream until it becomes thick. Crumble the meringues into the cream and stir to combine.
Gently fold half the blackberry coulis into the cream and meringue mix until you get a nice marbled effect.
Place a few blackberries in each glass and layer with the cream and meringue mixture. Repeat the process.
Serve with an extra drizzle of coulis and a few more blackberries on top of each. Delicious!
If you make this recipe, be sure to tag your photo
#DonalSkehan