×
Sign up for my free weekly newsletter!
For meal plans, cooking tips and new recipes...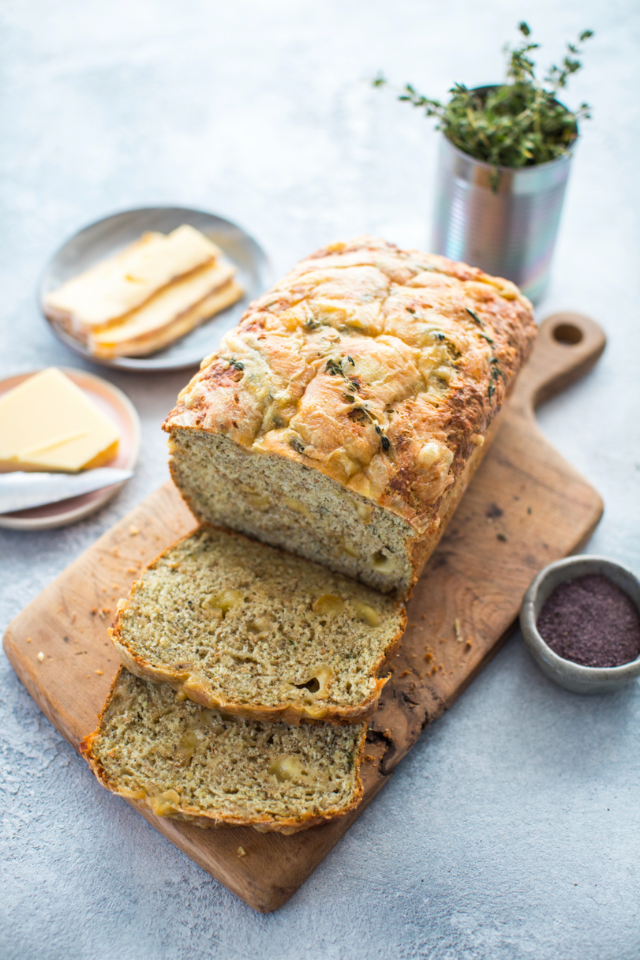 Gubbeen, Cheddar & Thyme Soda Bread
March 23
Add a little extra flour if you find the dough is too wet and sticky. Using a mature cheddar here makes the loaf even more flavoursome.
1 hour
Serves
Method
Preheat the oven to 180°C/350°F/Gas Mark 5.
In a large bowl, add the flours, baking soda and seaweed. Mix together and make a well in the centre.
In a large jug, add the buttermilk and the egg, giving a gentle whisk. Pour the mix into the well within the large bowl.
Add in the cheeses, leaving some of the cheddar for later, and most of the thyme. Combine the mix with a wooden spoon until you have a rough dough.
Turn out the dough onto a lightly floured chopping board and gently knead.
Add the dough to a loaf tin and brush lightly with any leftover buttermilk/egg mix you have. Add in the remaining thyme sprigs and cheese over the top of the loaf.
Bake in the oven for 35-40 minutes. Allow to cool before slicing and enjoying with a little butter or an extra slice of Gubbeen cheese!
If you make this recipe, be sure to tag your photo
#DonalSkehan