×
Sign up for my free weekly newsletter!
For meal plans, cooking tips and new recipes...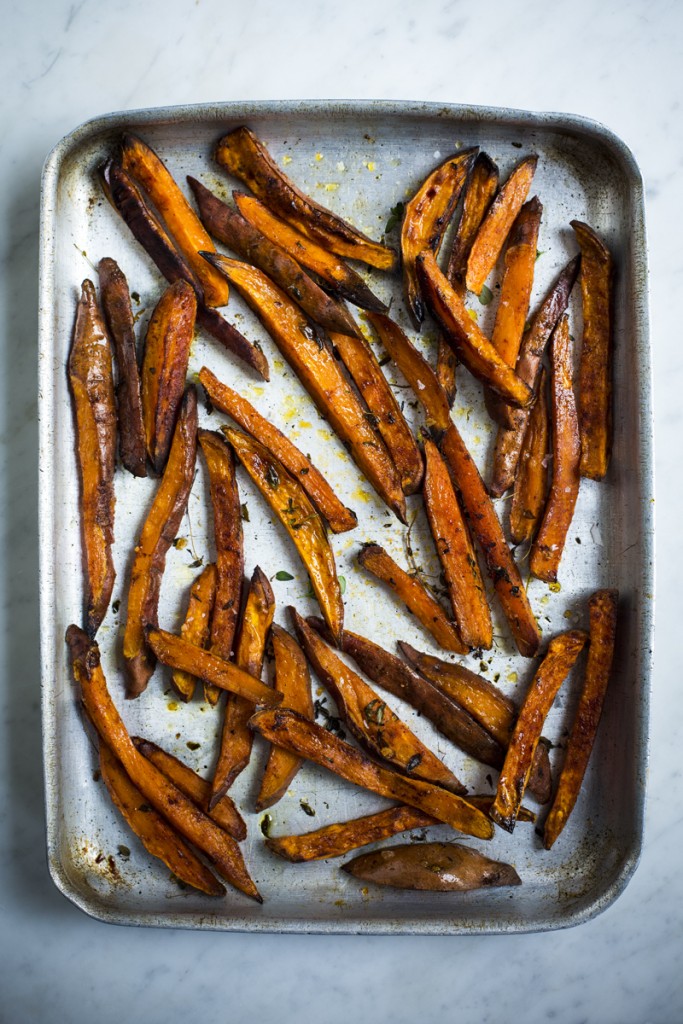 Herby Sweet Potato Chips
July 16
These sweet and spicy little wedges knock the socks off greasy fast food chips any day. If you haven't tried sweet potatoes before, this is a great introduction recipe, where you just can't go wrong. Serve as a nice side dish or a quick and tasty snack! If I am serving these as a side dish, I generally prepare them first and let them cook away in the oven while I get on with the rest of the dinner.
Method
Preheat the oven to 190°C/375°F/Gas Mark 5. In a pestle and mortar, bash together the a little of the olive oil, the herbs, garlic and sea salt until you have a smooth paste. Peel the sweet potatoes and slice in half length ways and then in half again, then chop into rough chips. Place in a bowl and toss with the herb paste.
Place in a large roasting tin and drizzle with a little extra oil and sprinkle with ground black pepper until all the chips are well coated. Roast in the oven for about 40–45 minutes, or until the insides are soft and the edges are slightly charred.

If you make this recipe, be sure to tag your photo
#DonalSkehan