×
Sign up for my free weekly newsletter!
For meal plans, cooking tips and new recipes...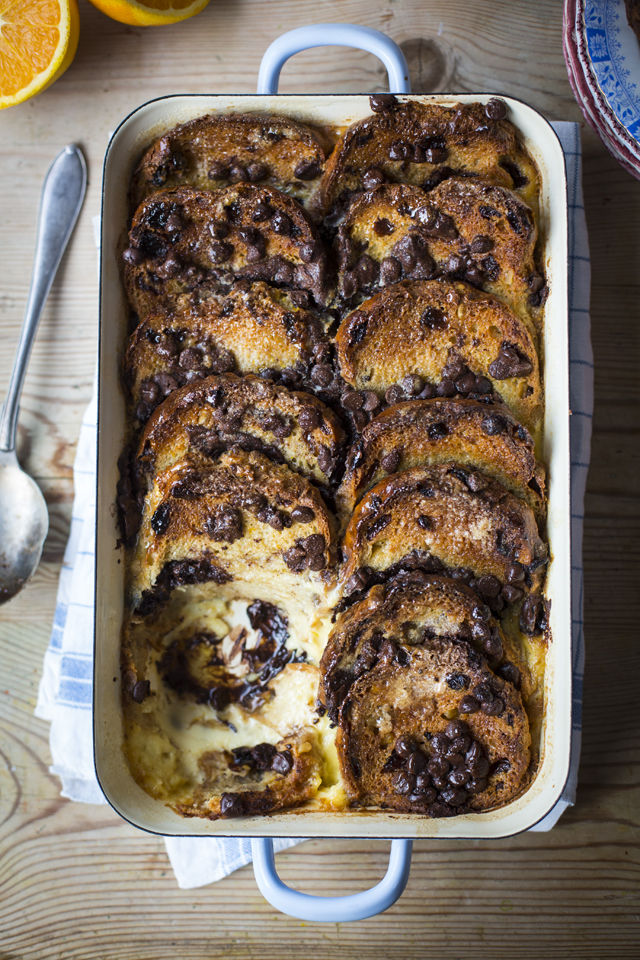 Hot Cross Bun Bread & Butter Pudding
April 02
With an abundance of hot cross buns at Easter time, this is the perfect way to use up any leftovers. If you prefer you can add additional raisins instead of the chocolate chips but I really like the chocolate hits you get when you add them in…it is Easter after all! You can also make this pudding with leftover brioche or whatever bread you have hanging around but it is particularly delicious when you use these spiced buns.
Method
Preheat the oven to 180°C/350°F/gas mark 4. Slice the hot cross buns in half and spread with butter. Pour the milk and cream into a saucepan and over a gentle heat warm the mixture. Whisk the eggs together with the vanilla extract and sugar until pale then add in the milk mixture, whisking well.
Arrange the hot cross buns into an oven proof dish then pour over the milk, egg mixture and let it soak for 15 minutes. Place the oven proof dish into a larger baking tray filled halfway up with water, sprinkle the dark chocolate chips and orange zest over the top before cooking the pudding for 45 minutes. Serve while still hot.
If you make this recipe, be sure to tag your photo
#DonalSkehan