×
Sign up for my free weekly newsletter!
For meal plans, cooking tips and new recipes...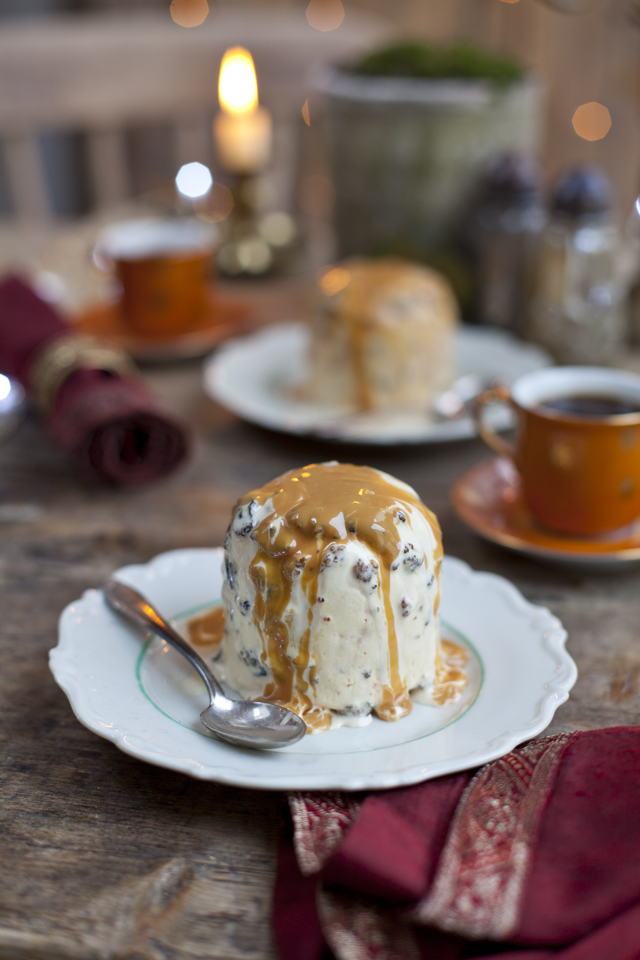 Leftover Christmas Pudding Toffee Swirl Bombs
December 23
I love little make ahead desserts which will happily sit in the freezer until you are ready to serve. These little leftover Christmas pud bombs are delicious and extremely easy to prepare.
15 mins + freezing time
Serves 6
Method
Preheat the oven to 200°C/400°F/Gas Mark 6. Place the crumbled Christmas pudding on a baking tray lined with parchment paper and sprinkle with the brown sugar. Place under a hot grill until the sugar has caramelised. Remove from the oven and allow to cool.


Mix together the ice cream with the caramelised pudding crumbs and half the caramel. Divide the mix amongst mini pudding moulds or small cups, cover with cling film and place in the freezer to set.
When you are ready to serve, fill a bowl with boiling water and dip the pudding molds halfway in for 20 seconds or so to release. Turn each one upside down onto a serving plate and serve drizzled with the remaining caramel sauce.

If you make this recipe, be sure to tag your photo
#DonalSkehan