×
Sign up for my free weekly newsletter!
For meal plans, cooking tips and new recipes...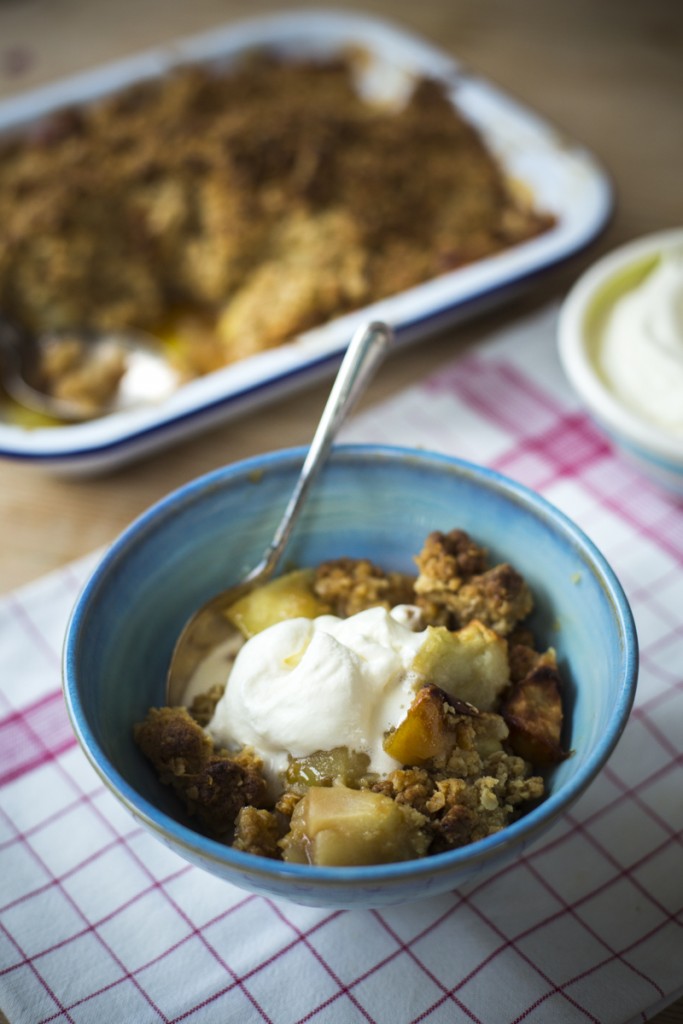 Irish Oaty Apple Crumble
March 10
Crumble has to be one of the easiest desserts to prepare and it is extremely easy to adapt, using whatever fruit is in season. You can vary the ingredients for the crumble mix itself, I sometimes use wholemeal flour and nuts, though I'm a complete stickler for using jumbo oats as they really give the dessert a crunchy, nutty texture. Cream, custard or ice-cream to serve is simply essential!
Method
Preheat the oven to 190°C/375°F/Gas Mark 5. Place the flour, oat flakes, brown sugar and butter in a large bowl. Using your fingertips, rub all the ingredients together until it resembles chunky breadcrumbs.
In a large baking tin, toss the apples with the flour, sugar and lemon juice until combined. Add the crumble mix on top of the filling and spread over the top until everything is evenly covered.
Bake in the oven for 35–40 minutes or until the crumble topping is golden brown and the fruit is soft and bubbling beneath. Serve in generous portions with a drizzle of fresh cream.
If you make this recipe, be sure to tag your photo
#DonalSkehan